OPINION: Why Aregbesola Deserves Another Term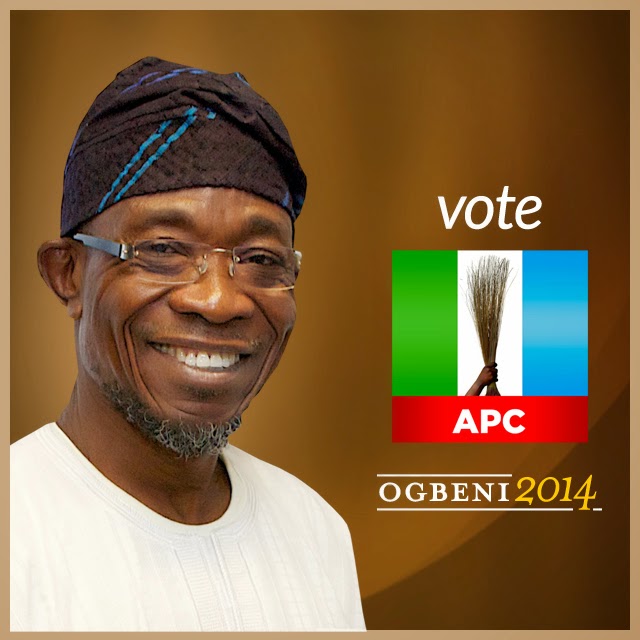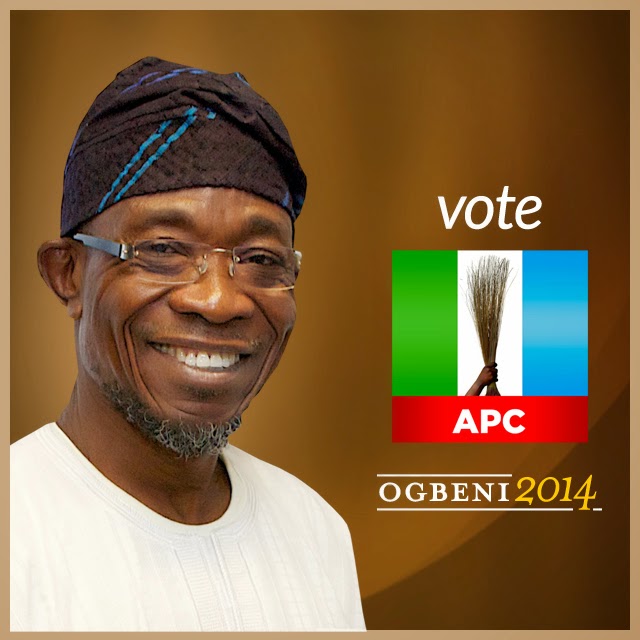 I am not a politician. I am also not a card-carrying member of All Progressives Party (APC) but a Rauf Aregbesola sympathiser. If I am tagged a politician because of my belief in the progressive creden­tials of Aregbesola, so be it! In the same vein, if I am labelled an 'Areg­be wrapper' as a result of my love for this man, I owe nobody any apology!
At a time like this, I cannot but re­member my days at Ijebu-Jesa Gram­mar School (IJGS), Ijebu-Jesa when it was all fun traveling to towns and villages especially, within the-then Obokun Local Government Area of the old Oyo State for sports and related so­cial activities. I can confirm that those were relatively good old days when towns were towns and schools were schools. At a time like this as well, one cannot but begin to wonder what be­came of our government that, for close to three decades, residents of my Local Government were at the mercy of the State Government. No thanks to the bad roads and absence of other social amenities that were naturally taken for granted in saner climes.
Specifically, between 1985 when I left IJGS and 2010, when Aregbesola was sworn-in as Osun Sate Governor, schools in Osun State had become something else and hitherto passable roads had become death traps that residents completely got cut-off from the rest of the world. People groaned in the rough of aches and moaned in the tumble of pains. Hunger begat hunger, poverty took the place of affluence and it was as if the gods were angry!
The Rauf Aregbesola-led admin­istration on November 27, 2010 and Osun State was again on the path to greatness. Within the first three years in office, Aregbesola saw to the training and empowerment of over 5,000 youths in Information Technology through the Osun Youth Empowerment Tech­nology Scheme (OYESTECH); some thousands of the stand-alone, multime­dia, e-learning Opon Imo Tablets were distributed to students while others are expected to benefit from the scheme through local production by a company already sited in the state. Within the same period, no fewer than 750,000 pu­pils and students were given free school uniforms, with over 3000 tailors trained and empowered to sow school uni­forms. Primary School Funding Grants also increased from 7.4 million to N424 million a year while Secondary School Basic Funding Grants rose from N171 million to N427 million a year.
During the period under review, tu­ition fees in state-owned tertiary institu­tions got reduced by close to 30 per cent even as 254,000 pupils were fed daily with nutritious meals through govern­ment's O'MEALS scheme, a project that also led to the employment, train­ing and empowerment as 3000 cooks.
Since the foodstuffs were sourced and prepared locally, the scheme brought about the annual injection of N4 billion into the economy of the state. Aregbesola's era also witnessed the in­auguration of Omoluabi Garments Fac­tory as well as Omoluabi Conservation Fund into which N4.2billion reserve has so far been injected. Also worthy of mention is Osun Youth Empowerment Scheme (OYES) which has succeeded in taking off the streets and engagement of 40,000 unemployed youth. Efforts to enrol more youths into the programme are also in top gear. State-of-the-art Po­lice Stations were built and Patrol Vehi­cles, Armoured Personnel Carriers and related security equipment were also donated to Security Agencies towards the enhancement of security of lives and property. Aregbesola-constructed roads that adorn nook and cranny of the state, in addition to O'CLEAN's bi-monthly state-wide environmental exercise and Agricultural Farm Settlements Project through which 1,765 hectares of land were cleared and prepared for farmers?
The State was able to build 74 Pri­mary Health Centres and rehabilitated its nine hospitals and 12 Comprehen­sive Health Centres, thereby aiding the provision of Sustained Free Health Ser­vices to all, irrespective of age, gender, political affiliations or religious incli­nations. Through its Free Medical and Surgical Missions Programme, govern­ment was able to provide free treatment and surgeries to thousands of citizens; and, through its Osun State Ambulance Service Authority, not less than 400 youth have been trained as paramedics. 123 kilometres of waterways (streams, arteries and canals) were dredged to keep the state flood-free for three years and Internally Generated Revenue (IGR) increased from N300m to N1.6b without any increase in tax payable by citizens.
In my personal opinion, the Edu­cation Sector seems to have been the most beneficiary. Apart from those ed­ucation-related dividends which I have enumerated above, Osun State Govern­ment, under Aregbesola, also embarked on the building of no fewer than 40 El­ementary, Model and High Schools to cater for its ever-increasing population of pupils and students. Some have been completed and already put to use while some will be commissioned within the next two weeks. This is in addition to the 20 new sites which will also be opened within the same period. Dur­ing the period under review, 3,000 ad­ditional teachers were employed; with all outstanding allowances paid and all entitlements settled. The governor also graciously approved the creation of four Permanent Secretary positions (that is, Tutors-General) for the teaching cadre. And, on July 18, over 30 brand new Omoluabi Scholar Buses were distri­bution to the state's high schools. The number is expected to increase to 100 by September.
But why Aregbesola again? The answer is simple! So far, so commend­able! Aregbesola is an achiever who, within so short a period of time in of­fice, has transformed Osun State into an attractive city, a state of aquatic splendour and a centre of tourist at­traction offering superb views. A man of poise and panache, this small-in-stature-but-mighty-in-spirit Ilesa-born politician has changed the face of Osun into a state looking ahead to the future. No doubt about it: Aregbesola is witty, disciplined, teachable, responsible and passionate about leaving not only Osun State but also the world better than he met it. Little wonder he was described in Wikipedia as "the best Governor Osun State has ever produced since the creation of Osun State." Of course, that's why we all want him at Bola Ige House for another term of four years!
Komolafe writes from Ijebu-Jesa, Osun State.