Governor Aregbesola Pledges Support For Prime FC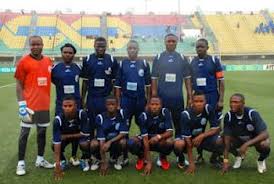 The Governor State of Osun, Mr Rauf Aregbesola on Monday met with the management of the state-owned team Prime Football Club of Osogbo, led by Chief Taiwo Ogunjobi and assured them of his total support for the team's promotion quest next season.
Prime Football Club is a Nigerian football club, in the town of Oshogbo, in Osun State. They play in the second level of professional football in Nigeria
The club management had addressed the state cabinet on how the team performed in the just concluded Nigeria National League season.
Aregbesola said though it was painful as the team failed to secure one of the Globacom Premier League tickets yet stated that he believes in the managerial prowess of the Ogunjobi-led management.
He charged the management to ensure they recruit exceptional and disciplined players ahead of next season who will be good ambassador of the state.
Ogunjobi assured Aregbesola that with early preparation and adequate finance, he will use his managerial experience  together with his board members to transform and make sure the team secure promotion to the Premier League and hopefully get continental ticket via the Federation Cup.