Ministry Poise To increase IGR In Osun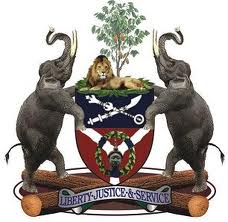 The Special Adviser to the Governor on Water Resources, Rural Development and Community Affairs, Mr. Adekunle Ige, has said that the Ministry, which is well known as a service provider, has devised many means of generating revenue to augment source of Internally Generated Revenue of the State of Osun.
Mr. Ige dropped this hint during the meeting of the Board which was the last meeting for the year 2013. He spoke further on the Ministry's Micro-Credit Scheme which involves giving grants to 18,000 women, focus on 600 trainees per Local Government Area of the State, Micro-Finance organization donating 400 million Naira, while the State Government donated 200 million Naira to make 600million Naira to be disbursed. Mr. Ige then promised the Board Members that the disbursement shall take effect as soon as the awareness programme comes to an end.
In his response, the Board Chairman of the Rural Development and Community Affairs, Alhaji Taofik Makinde, commended the Special Adviser, on all the meaningful projects being embarked upon. He stated further, that the beneficiaries of the Community Development Association is non-political and that the beauty of the programme is it's continuous concept, and once the funds are repaid promptly, there's going to be  availability of more funds which attracts little interest, for these traders.
Alhaji Makinde who thanked Mr. Ige for his openness and accommodating spirit, also requested that, the Board Members should be made relevant in the implementation of year 2014 Budget.  He then pledged the support of his colleagues for the realization of the objectives of the Ministry.
OSUN NEWS