Osun Goes Tough On Breach Of Peace, Impunity; Sets Up Peace Resolution Commission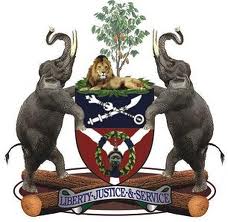 The governor of State of Osun has inaugurated Peace Resolution Commission of Enquiries, a commission set up to examine cases of abuses and breach of the peace, stating that peace and orderliness are the twin cardinal objectives of his administration.
Quoting from Section 2, subsection 1 of Cap 29 of the state law which empowered the establishment of the Commission, Governor Rauf Aregbesola said protection of life and property is a constitutional provision and responsibility of every government.
Aregbesola said, "It is clear to me on assumption of office that maintenance of law and order will remain the bulwark and cornerstone of my administration.
"I also communicated this to my party members through series of warning that anyone who runs contrary to the law of the land would be met with adequate punishment.
"It is this maintenance of law and order that has brought absolute peace we are enjoying in the state today.
"The former Inspector-General of Police and Chairman Police Service Commission, Mr. Mike Okiro attested to the fact that Osun State is the most peaceful state in Nigeria when he visited us a few months ago.
"By submitting to the rule of law as citizens, the responsibility behoves on the government to guaranty rights to life, employment, residency and freedom of religion and the likes.
"We have taken proactive measures in the past to ensure this and we are more conscious now as we approach election months.
"Whatever we are doing here today is in the interests of law, security and order and government has no reason being in place without maintenance of law and order.
"It is the weakness of governance that allowed assassins who killed 5 Osun citizens not to be brought to justice some 6 years after such heinous crime was perpetuated", said Aregbesola.
The Governor listed the scope of the Commission as including: power to receive petitions, investigate, determination of extent of injuries, punishment and compensation, recommendations, stoppage of further occurrence and identification of groups or individuals.
Earlier, the Chairman of the Commission, Justice Abdukarim A. Adeigbe thanked the governor for finding him worthy to pilot the cause of entrenchment of peace and orderliness in the state.
Justice Adeigbe promised to do justice to all manner of persons and ensure that justice is not merely served, but seen to have been served satisfactorily.