Rural Education Scheme, Priority Of Osun Govt.– Kolawole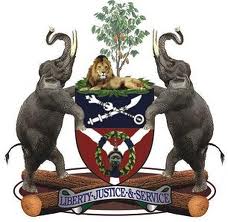 Alhaji Fatai Kolawole, the Permanent Secretary, State Universal Basic Education Board (SUBEB) in Osun, has described the Rural Education Scheme as a priority of the state government.
Kolawole made the remark in an interview with the News Agency of Nigeria (NAN) on Monday in Osogbo while speaking on government's policy of taking qualitative education to  rural areas.
He said that the state government considered as a matter of priority  the need to encourage teachers to go to  rural areas and give qualitative education to rural dwellers.
According to him, government is motivating teachers to take more responsibilities in  the rural areas by giving them attractive rural allowances.
As we are promoting universal and qualitative education among our people irrespective of where they reside, we take the issue of rural education serious.
The state government is committed to equal access to quality education in all the nooks and crannies of the state. That is why the government is motivating the teachers by giving them special rural allowances.
"This will definitely go a long way in making qualitative education available to the rural dwellers as more and more teachers are jostling to teach in the rural settlements,'' Kolawole said.
The permanent secretary, however, stressed the importance of training and re-training of teachers to meet up with global best practices.
Kolawole described as unfortunate the crisis in some schools after the re-classification policy where schools were categorised as Elementary, Middle, and Higher Schools.
He urged parents to monitor  their children in order not to expose them to some unscrupulous people who would use them to  cause havoc for cheap political gain.