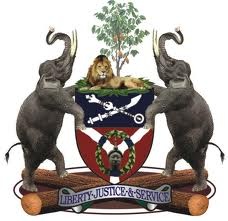 Aregbesola Is An Uncommon Governor – Bisi Akande
The Acting National Chairman of All Progressive Congress (APC), Chief Bisi Akande, has described the Governor of the State of Osun, Ogbeni Rauf Aregbesola, an uncommon leader of people.
This was even as Chief Akande said he has yet to see a working government as that of Osun in recent time.
Akande disclosed this yesterday at the Ila-Orangun City Stadium, venue of the campaign for the Ila-Boluwaduro-Ifedayo Federal constituency.
The National chairman stated that the performance of Aregbesola has become a challenge for other governments across the country.
The former governor noted that many people now wonder what is the secret of the success being recorded by Aregbesola in Osun.
"I am most of the time surprised the way this governor works. At times, he would just reveal to you what he wants to do and you will be left wondering where he would get the huge fund required for such programme.
"But he has not stopped amusing me with his stoic mien and dogged determination with which he pursues whatever programmes he intends to do.
"I have not seen such government that combines feeding over 300, 000 school children with provision of school uniform for over 750, 000; provision of Tablet of knowledge, building new school buildings and massive road construction.
"Except a visionary leader, it is difficult to do all these in one fell swoop with the meagre resources accruing to Osun.
"My submission is that a government that is doing all these deserves a second term. Would you not give him your votes," Akande said.
Meanwhile, the Deputy Governor, Otunba Grace Titi Laoye-Tomori, has described as unsubstantiated claim by the opposition that Governor Aregbesola will retrench workers immediately after he secures his mandate for second term.
Laoye-Tomori said there is no government today in the country that is more workers' friendly than the government of Aregbesola.
The Deputy Governor averred that government has employed more than 10, 000 teachers and 3, 500 women for the O'Meal programme more than any government in the history of the state.
"This government has no plan to retrench anybody. The rumour is emanating from opposition, which did nothing when it was in power.
"This is a cheap lie and our people can read in between the lines that the opposition has failed in the state.
"The first is a testimony of Aregbesola's mission, passion and love for his state and people. If voted for the second term, he has capacity to perform even better during his second term," Laoye-Tomori said.
Senator Isiaka Adeleke, who has just crossed over to APC, said with what is on ground, things are getting better in Osun by the day.
Senator Adeleke urged people to come out en mass to vote and protect their votes, saying Aregbesola will spread democracy dividend even to the far flung corner of the state in his second term.
In his campaign remarks, Governor Aregbesola highlighted some of the successes his administration has recorded.
He listed roads, hospital upgrade and adequate supply of drugs, good roads, distribution of Opon Imo tablets, rural electrification among others.
"We have completed the rural electrification in Idi-Omo, Osoro/Idoka (Boluwaduro Local Government); Alagbede and Secretariat Area (Ila Local Government); Igbajo/Oke Irun; Sawmill Area,Ora (Ifedayo Local Government).
*Reinforcement of  osogbo-Ila 33KVA feeder (in progress)
"We have repaired 200KVA transformers in  Edemosi and Ila Local Government constructed a block of three classrooms with furniture and town hall in Faje Obalogbon in and kajola –Ajaba in Ila-Orangun; primary health centre and town hall with equipment in Idi-Awewe and Gaa Fulani in Ifedayo Local Government.
We also distributed N1.8 million interest-free loan to women; repaired 45 non-functioning hand-pump borehole and provided75 hand pump boreholes in Ifedayo.
We have constructed 26.12 km of roads in Ila/Boluwaduro/Ifedayo Federal constituency and distributed 845 pieces of Opon Imo in 11 schools in the federal constituency to mention but few," Aregbesola said.
The Orangun of Ila, Oba Abdulwahab Adedotun, in his remark, said he was surprised the way Osun is growing and developing under Aregbesola.
Oba Adedotun said he could recall the era of a government that wanted to justify it's poor performance by saying that bad road has a function it performs through reduction of accident.
The monarch said this defective governance was erased by the present administration of Aregbesola through massive upgrade of the state's infrastructure in an unprecedented way.
"This governor has performed creditably well since he came to power. He has upgraded our hospital to a modern standard; provided school uniforms and Opon Imo.
"He achievement is numerous to count. We must therefore reciprocate this good gesture with our votes," the monarch said.
The Oba also saluted the courage of the first executive Governor of the State, Senator Isiaka Adeleke, for take the bold step to join the progressive.