This Is The official Statement Of The 'All Students Association' In Osun About Aregbesola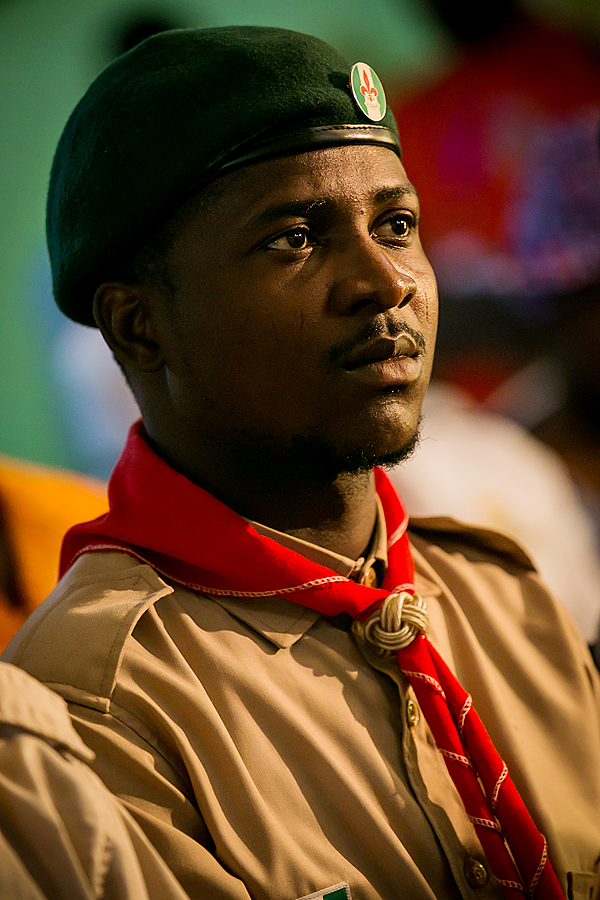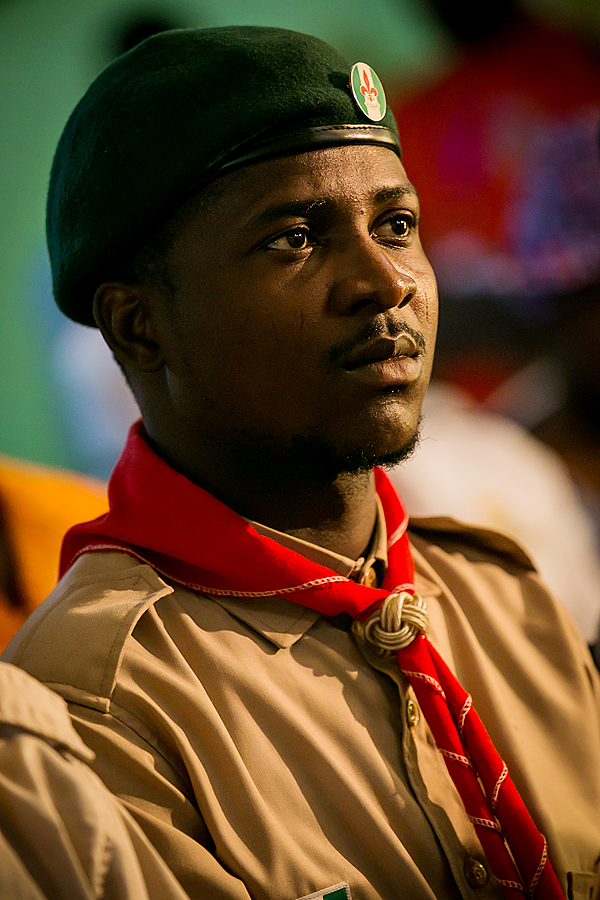 BEING A JOINT PRESS CONFERENCE ADDRESSED BY ALL STUDENTS ASSOCIATION IN THE STATE OF OSUN, COMPRISING THE NATIONAL ASSOCIATION OF NIGERIAN STUDENTS, JOINT CAMPUS COMMITTEE (NANS/JCC), NATIONAL ASSOCIATION OF OSUN STATE STUDENTS (NAOSS), AND ALL THE STUDENT UNIONS IN THE TERTIARY INSTITUTIONS IN THE STATE OF OSUN ON THE FORTH COMING AUGUST 9 GOVERNORSHIP ELECTION
Gentle men of the press, we thank you for your support in covering our mass rally, from Old garage Osogbo, state capital, state of Osun, we considered this as a generational responsibility and a bold step to sustain our democracy, all what we are asking for is one man one vote and that the sanity of our system must be protected through a free, fair and credible election, that will devoid all method of manipulation, we have heard  of many new rigging inventions, Zimbabwe option, fading, coding of ballot papers and all other forms of rigging method, the students in the state will not allow any form of rigging and will not accept any result which does not reflects the wish of the people.
We are also against militarization and all other form of security harassment that will suppress the popular participation of the people in the coming election. We are deeply concern as stakeholders because whatever decision people will take in August 9 will also affects our various institutions and future of education sector in the state, it is a decision about our life, our future and survival, therefore, credible election in Osun is not negotiable as posited in our leaflets circulated during the mass rally.
Another very important issue we also intend to address here today is a misrepresentation, malicious and false claim by some unscrupulous   students who are impersonating as the students leaders in the state,
We are compelled by the student populace to clear the air on this falsification of the peoples consent and misrepresentation of facts.
Very early Saturday morning, our attention was drawn to a publication in the Saturday Punch Newspaper (August 2) titled "Student Deny Endorsing Aregbesola" where some unidentified students were reported to have denounced the endorsement of the state Governor, Ogbeni Rauf Aregbesola by the student populace.
For the avoidance of doubt, there is no students association in Osun today bearing Osun State Students Association as claimed by the unidentified students that the story was credited to and at no time did our Students Union Presidents  from Osun State Polytechnic, Adetunji Peter Oluwaseyi, Federal Polytechnic, Ede, Bashir Saheed; Students' Union, President, Osun State College of Education, Ila-Orangun, Abiodun Saheed signed or gave their consent on any statement denouncing the endorsement of Aregbesola. Those names were only included to give legitimacy to their illegal student organizations.
We want to state categorically that the above mentioned Students Union Presidents had no knowledge of the purported statement and we want the members of the public to know that it is a ploy by some politician to divide the students. The affected presidents are here today to tell the world that they knew nothing about the fake statement.
Since the creation of the this state, the only indigenous student body is National Association of Osun State Students ( NAOS) currently led by Ojo Omowaye as President. As we all know, NANS/ JCC Osun Axis is currently led by Awowole Samuel, as Chairman. This is the only structure legally reorganized as interface between institutions under the national structure of NANS.
Osun student however rejects and dismiss the report in its entirety  and affirm that our union president were not party to such ridiculous claim, It is our believe that there is no reason whatsoever for the students in Osun not to support the second term ambition of Governor Rauf Aregbesola, first, as a leading light in the student revolutionary struggle against military and tyranny in 70s, as symbol of development and good governance who has been tested and trusted  and secured the confidence of the mass through honesty, transparency and unusual courage to make life more abundant for the people.
This is a man that beyond the imagination of many  has democratize education that the ruling class has turned to the exclusive right of the rich within 3 years through the 50% reduction in tuitions in the state owned tertiary institutions, increment of bursary allowance from the ridiculous N3,000 to N10,000, Law and Medical Students from N10,000 to N100,000, increment in the subvention in public schools, and the school feeding and health programme for the school children at the elementary level coupled with massive infrastructural development in the educational sector and many more.  These developmental projects and other revolutionary ties informed our support for Aregbesola
For clarity, Performance and development was the basis of our relationship and support for Aregbesola second term, that is why we participated in a rally organized by some youths and students organizations to rally support for the governor Aregbesola last week, and we stand by that support . This support is very important for Aregbesola not only as a product of our revolutionary extraction with the  same ideological  tie , but as a leader who has demonstrated uncommon political will to selvage education.
We must state here that it is not that we don't have disagreement with the governor in the past or our support is the termination of any future radical and conscious engagement with the government, it will never, because the previous engagements was never about individual it is about the system and very confident to say that so far so good there are unprecedented, rapid and radical improvement in the system. Therefore we must not be blindfolded in playing our crucial role to eliminate opportunism, mediocrity and reactionary in the supreme reign of power. This is where we stand.