OPINION: Why Osun Matters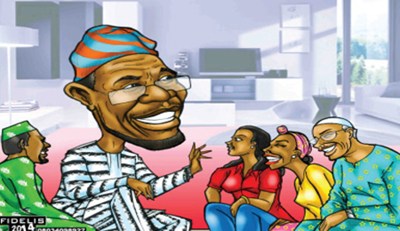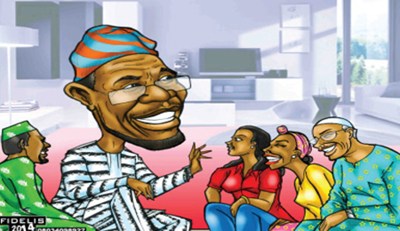 The governorship election in Osun State tomorrow is do or die all over again. Maybe not exactly in the sense in which former president Olusegun Obasanjo used the words in 2007, when he inferred that the general election was for the criminals in his party to lose. Yet, the two major parties – the APC and the PDP – have had such a slugfest that the outcome could truly be a turning point for 2015.
Ekiti was a wake-up call. Most people, especially aliens like me, predicted a clear win for APC's Governor Kayode Fayemi. In four years, he had repaired the roads or built new ones, fixed the schools and a number of hospitals, put the aged on a stipend and re-energised the Ekiti spirit of noblesse.
Even if Fayemi had done nothing in four years and had only been a one-eyed king in the town of the blind, his opponent, Ayodele Fayose, had less than an eye. He seemed like an effigy from a past to which the people would never return. The shock result from the election, which returned Fayose by a landslide, is not only a lesson in how to fix an election; it's also a big lesson in how not to lose one.
That's precisely what the APC is rallying to avoid in Osun. Where the party was taking things easy, leaving Fayemi to do his gentleman-style campaigns in Ado and elsewhere, and Lai Mohammed to issue press statements, the APC has launched a blitz in Osun. Ogbeni Rauf Aregbesola has gone from door to door, cornered clerics across faith lines and surfed open-air vans to get voters on his side.
He has reminded them of his sterling record of the last four years. He has spoken to them in their own idioms and metaphors, quoting generously from the Quran, the Bible and Ifa-dom to connect with the last doubter of his liberal credential. Where infighting and bad blood undermined the APC in Ekiti, Aregbesola has managed to build one of the most astonishing partnerships of former foes.
Say what you like about Ogbeni, you cannot take away his steadfastness to a cause or commitment to service. I saw these qualities when Osun voted ACN presidential candidate, Nuhu Ribadu, in 2011, against the tide in the south-west. I saw these qualities in his days as commissioner of works in Lagos and they have not changed in his years as governor in Osun.
His passion to make Osogbo the country's next commercial hub, which led him to revive the rail lines and fix the moribund coaches; his vision to leapfrog the state by putting the youths to work and giving children modern tools at school make him a voter's dream and a rival's nightmare.
A man who has earned my respect for his constancy, I was a bit shaken on Tuesday to find him sharing a soapbox – and even dancing – with Olagunsoye Oyinlola and Isiaka Adeleke, his implacable foes. If these men could, they might have killed themselves at the height of their feud five or six years ago. I never thought their paths would cross again and I bet followers on all sides would have stuck out their necks thinking the same. But as Hillary Clinton suggested in her book, Hard Choices, on Barack Obama's invitation to her to become secretary of state after one of the bitterest contests, it's in the nature of politics never to say never.
The coalition leaves the PDP on the ropes. It's not just their names; it's the potential electoral value of these former enemies, who collectively come from constituencies that could account for over 60 per cent of the 1.4million votes in the state.
Unlike in Ekiti where President Goodluck Jonathan promised not to interfere only to lock down the state three days to the elections and deploy troops in numbers fit for Sambisa forest, the APC is wiser now. Instead of sitting on their hands and complaining about a monstrous federal government intent on swallowing up another opposition state, the party's rank and file have embedded in Osogbo, days ahead of the election. Its officials at different levels have given themselves over to the campaign, showing voters why they should vote and how.
The PDP has not been an onlooker. A party used to stitching together its Humpty Dumpty, it has been inspired by its success with Fayose to try to give Iyiola Omisore a new lease on life. I thought the senator was more comfortable with life in the country's sterile capital in the last four years than he could ever be in Osogbo where his detractors never fail to remind him of the death of Bola Ige. But he is not giving up the fight, throwing in everything he has to re-energise his base.
It's not Omisore's mojo alone that the PDP has going for it in Osun. The victory in Ekiti and the coup in Adamawa, which restored the latter state to its original PDP fold, have also been huge incentives for the party. With the party now far better organised, it needs Osun to prove that Ekiti was not a monument to scientific rigging.
Which is precisely why the APC also needs a win – to prove that Ekiti was a fluke and that the creeping fear of a domino effect among its followers is exaggerated.
May the rigging side lose!