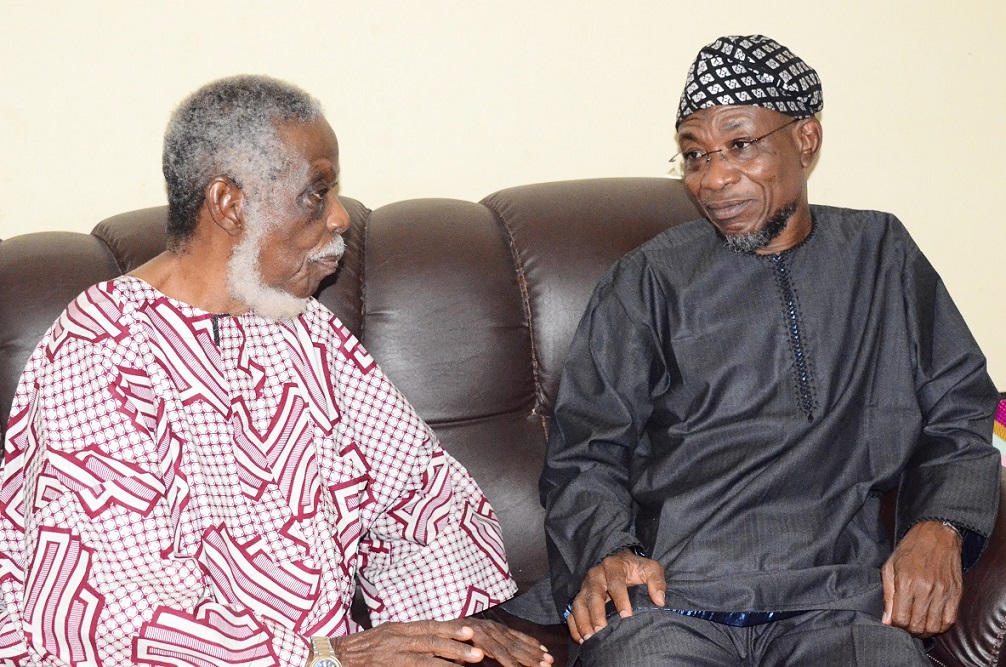 CONDOLENCE: Aregbesola Commiserates With Fasanmi
The State Government of Osun has described the death of Madam Adejoke Fasanmi, wife of Senator Ayo Fasanmi as a great loss to the State of Osun and the South West.
The State Governor, Ogbeni Rauf Aregbesola, in a statement signed by the Director, Bureau of Communication and Strategy, Mr. Semiu Okanlawon, said the death of the Fasanmi matriarch has left a large vacuum in Osun as her motherly role in the socio-political affairs would be greatly missed by the government and the good people of the state.
The Governor described Madam Fasanmi as a great mother, loyal wife and above all a humanist per excellence, who also served as life-safer during her stint as the proprietress of Bamidupe Maternity Home, Alekuwodo, Osogbo.
He noted that Madam Fasanmi was a great pillar behind the Afenifere statesman, Pa Senator Ayo Fasanmi, standing by the octogenarian through his political career.
"I received the news of the death of the wife of Papa Fasanmi yesterday with a heavy heart. But I have strong conviction that mama, as a fervent Christian and ardent believer, no doubt led a meaningful life during her earthly sojourn.
"Mama stood by her husband and demonstrated an unflinching loyalty to the senator throughout his political career spanning more than half a century.
"On behalf of my family, government and the people of the State Osun, I offer our heartfelt condolences to both the immediate and extended family of Fasanmi.
"We pray that Almighty God would grant her a befitting abode in paradise reserved for the pious and the righteous on earth," the governor said.