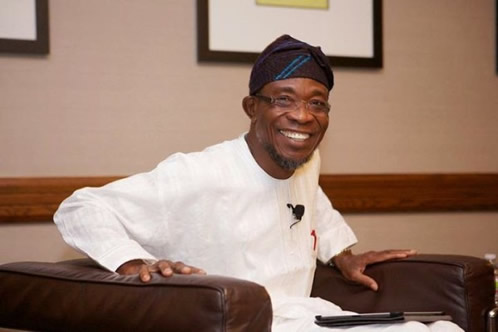 SPEECH: Welcome 2015, The Year Of Courage, Hope And Change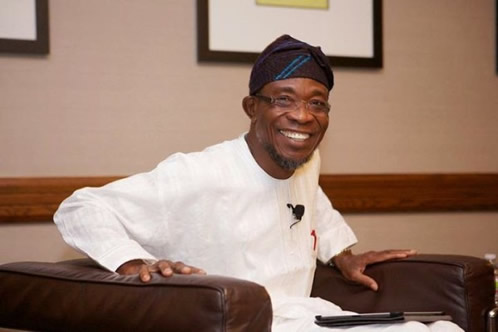 SPEECH BY THE GOVERNOR OF THE STATE OF OSUN, OGBENI RAUF AREGBESOLA, AT THE BREAK OF NEW YEAR ON JANUARY 1, 2015.
 Welcome 2015, The Year Of Courage, Hope And Change
My good people of Osun,
I congratulate you for seeing the end of the old year, 2014 and the beginning of the New Year, 2015. I must thank you immensely for your unflinching support in the past four years since our administration commenced, especially this past crucial year.
The past year was momentous in our history with its opportunities, challenges and triumphs. It was a year of the culmination of our achievements and delivery of democratic dividends during which an unprecedented number of projects were commissioned. This is an affirmation of our belief in government as the engine of development through the democratic process and steered by responsible leadership.
It was also a year of re-election in which you reaffirmed your faith in us by giving us a resounding victory and another mandate of four years. During this period, you demonstrated unparalleled maturity, grace and rock solid determination, even in the face of intimidation, dire threats and provocations. You held your heads high and set the pace in political maturity and responsible civic behaviour for the rest of the country.
It was still a year of financial challenge like no other when allocation from the Federation Account dipped to less than 25 per cent of what we used to get.
The year 2014 witnessed an unmatched upsurge in sectarian violence and wanton destruction of lives and property in some states in the northern part of the country. This is most regrettable. I will like to express our heart-felt condolence to the government and people of the states affected. I want to call on you all to be vigilant and security conscious. Eternal vigilance is the price of liberty. Please report all suspicious activities and strange behaviours capable of undermining security of lives to the police and other security agencies, traditional rulers, civil society organisations and other relevant authorities.
The past year was also a year of ravaging disease which God in His infinite mercies spared us from, as no single incident of Ebola was recorded in our state.
But it was a year of fulfilment, of great peace and tranquillity, of success and reward for hard work and democratic development and consolidation.
We look forward to the New Year with hope and courage. We shall do everything possible to ensure we are not slowed down in any way by the inclement financial weather. It is our fervent hope to meet and surpass the target we have set for ourselves. Our ongoing projects in road construction and rehabilitation will continue apace even as we begin new ones where necessary. Our schools construction project is dear to our heart; we will continue work on them until we achieve our objectives. More importantly, we shall continue to provide qualitative education for our children in order to position them for a glorious future. We will not slow down on healthcare delivery. We shall continue to improve on our hospitals and banish sickness and diseases from our midst.
We began our first term with meaningful youth engagement. We are not going to rest on our oars. This year, we will get more youths engaged as we banish hunger and poverty from our land. Under my watch, no person capable and willing to work hard will go hungry. We will inject new life into agriculture and make farming more profitable for farmers. We will continue to empower as many of our people willing to work by giving them micro-credit and through our various empowerment programmes: O'REAP, O'YES, O'MEALS and other 'O' programmes.
This year is also an election year in which whatever position we take will affect the destiny of our nation for good or bad. I urge you therefore to take wise electoral decisions that would redirect the ship of the Nigerian state into the harbour of peace, prosperity and safety, away from the current course of chaos, incompetence, insecurity and mass poverty and immiseration. In February, Nigerians will be required to stand and be counted among patriots and people of goodwill. Osun people, in particular, must be first among the majority standing for change, national rebirth, renewal, progress and a new dawn.
I will like to urge those that are yet to collect their permanent voters card to collect same at the Independent National Electoral Commission (INEC)'s offices at the various local government areas. This opportunity will lapse at the end of January. I need to remind you that those without the permanent voters card will not be allowed to vote.
I am also calling on you to demonstrate the virtues of Omoluabi, which you are, by your commitment to peace, good neighbourliness, hard work, mutual respect and tolerance for others who are different from us in religion, ethnicity, political orientation, ideology and belief. Our differences and diversity are a blessing bestowed on us by God. We must beware of those who seek to exploit them to further their own interest and in the process turn us against each other, leading us to embark on destructive and unwinnable war among ourselves. The progress and development we desire so passionately can only be achieved in an environment of peace, tolerance, mutual respect and cooperation.
We must also build on the custom of kindness, generosity and chivalry handed down to us by our forebears. We must rebuild our sense of community in which we are our brother's keepers, where all stand for one and one stands for all. We must let love reign in our midst.
One of the lessons we have learnt in the past four years is that we must brace up to the responsibility of developing our state, generate our own income through productivity and wealth creation and change the culture of dependency on others for our sustenance. In the last couple of months, some of you have had to endure hardship and make sacrifices on account of dwindling income. This is unusual and we are doing everything possible to address it. Though this is a general problem from which even the Federal Government is not spared, it is not one we want our people to experience for longer than necessary. We shall resolve this and return the smile to the faces of those affected, especially workers in the state.
We shall deploy all our God-given resources, human and material, to shore up our revenue base. We have people, we have the capability and we have the will to make it happen. This also calls for cooperation and demonstration of good citizenship on your part. I am urging you to promptly and honestly pay all necessary dues, rates, taxes and fines to the government through the appropriate channels. Above all, we must be individually and collectively committed to productivity and wealth creation in our various stations.
The greatest period in our history was when Chief Obafemi Awolowo presided over the West and galvanised the resources, energy, talent, entrepreneurial spirit and knowledge of the people of the region and ushered extraordinary prosperity and mega development. We have done it before and we shall do it again, God willing.
As we go into the New Year, I want to assure you of our commitment to your prosperity, welfare, protection, effective representation, progress and the good life. Whatever the situation, we will never leave you helpless or abandon you to the vagaries of shifting times.
I thank you once again for your love, loyalty, support, understanding and steadfastness.
I wish you a happy and fulfilling new year. Odun a yabo.
Osun a dara!