World Bank Hails Osun's 225km Rural Roads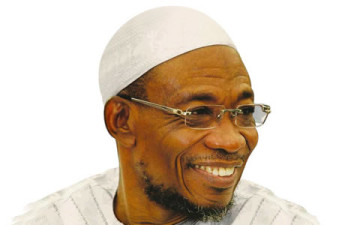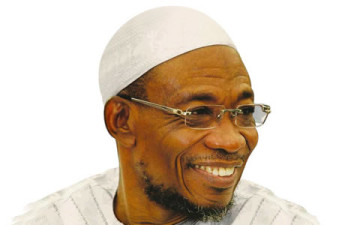 Officials of the World Bank have expressed satisfaction with the construction of 224.62 kilometres of rural roads in Osun State by the Rural Access and Mobility Project.
The ORAMP, which is a six-year World Bank and French Development Agency assisted project in collaboration with the Osun State Government, is seeking to improve transport conditions and bringing sustained access to the rural dwellers, who derive their livelihood from farming.
The Task Team Leader of the World Bank, Mohammed Essakali, and other members of the team, who inspected the road projects scattered all over Osun State on Friday, expressed satisfaction with the implementation unit in the state.
Essakali, who spoke to journalists after the project inspection, said Osun State was the "first to get the project running."
He said, "We are very happy with the implementation of the projects. Osun State was at the forefront in getting the project running. We are also very happy with the physical projects. We are very satisfied with the performance of the implementation unit of the state, especially the quality implementation unit.
"We are very happy for the support that the project and the unit received from the governor. We are very satisfied with the performance of the government and the implementation unit.
"We want to provide access to the population that does not have access to rural roads. In Nigeria, we estimate about 40 per cent to 50 per cent of people living in rural areas do not have access to rural roads. That is a very large number."
The ORAMP Coordinator in the state, Mr. Adelere Oriolowo, said the project had started having positive impacts on the people living in rural areas in the state.
Oriolowo maintained that the project's objective, which is to provide access to the rural areas, was about to be achieved, as the implementation level had reached 48 per cent in terms of road construction.
The implementation of the ORAMP, according to him, is taking place in Iwo, Ife I, Ife II and Ilesa regions.
He explained that the roads would be made motor-able to ease transportation problems facing the rural dwellers.
The roads, which are devoid of asphalt laying, will be maintained by residents along the communities at the road corridors.
Oriolowo said each person would be given a kilometre to maintain and each of them would be paid N20,000 per month. By this, he stated that the youth would be productively engaged and the roads would boost food production in the state.
He added that $60m was expected to be spent on the projects out of which the World Bank would provide 66.7 per cent and the French Development Agency would give the balance.
PUNCH