Ikirun Robbery And The Osun Airport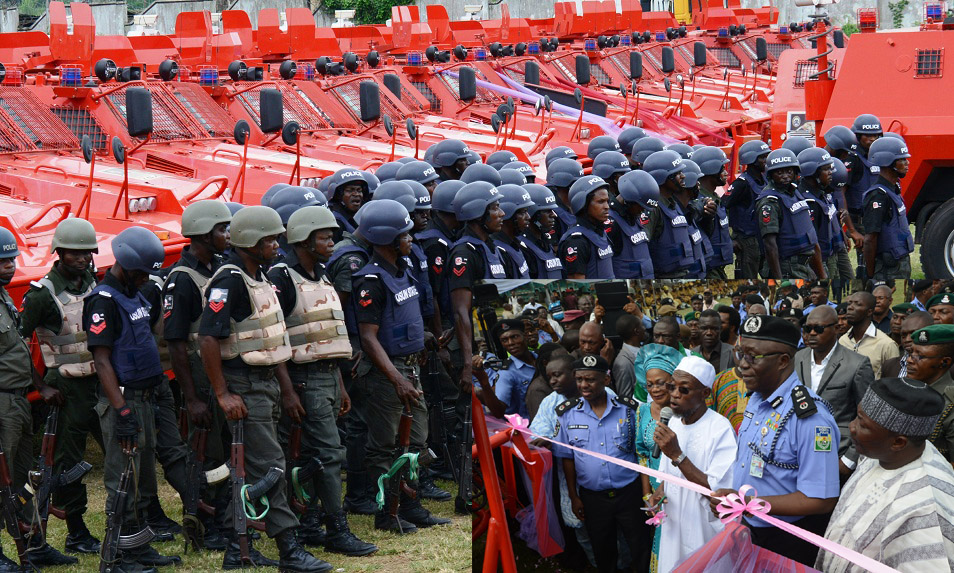 It is currently, highly unlikely that any gang will try to raid a bank in the state of Osun; at least for the foreseeable future. The basis of this supposition is the big blow that was dealt to a gang that attempted just a few weeks ago, to rob banks along Ekoeinde Road in Ikirun, the headquarters of Ifelodun local government area. More often than not, these heinous activities are carried out successfully often coming at the cost of human lives and properties, and in this case, it had looked like normal business until reinforcements in the form of tanks secured for the police by the state government arrived. Two of the gang were reported killed, with another four arrested having had their firepower rendered ineffective. And so in one full swoop, Osun sent a clear note to robbers. Stay off.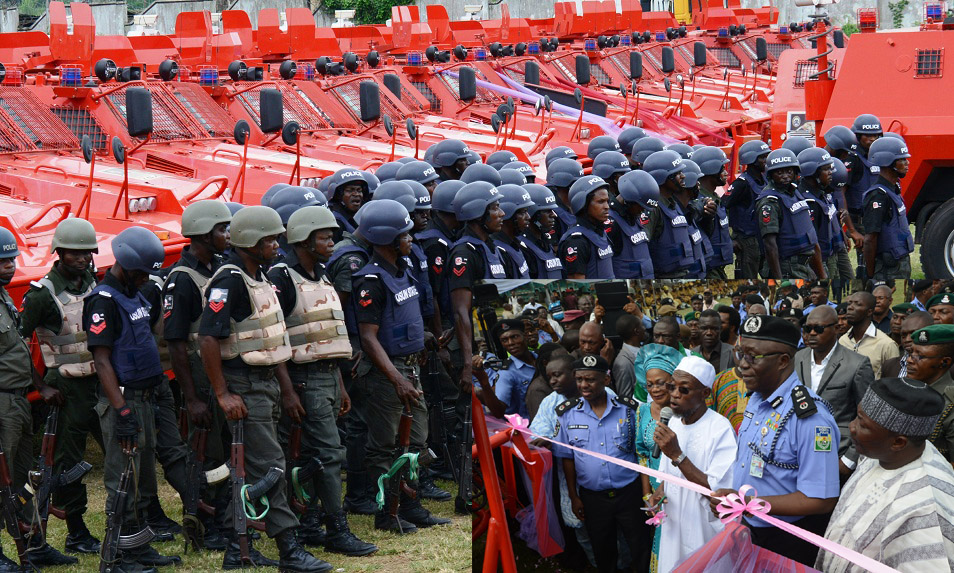 The confidence of the security operatives who stood against these robbers must be commended and their act encouraged but another side to the story that must be told is the empowerment of these security forces by the equipment secured by the state government which helped make the foiling of this incidence, a success. This is because it resonates the view that our security operatives can post better results in crime fighting if better equipped. But it is also because when these equipment, worth N1.3bn, were procured by the state government in 2014, it generated hues and cries from political opponents, and misled citizens who labelled it wasteful spending with some saying the state was not much of a security risk to warrant such. There are other things to do with money, some posited, comfortably ignoring that the major essence of any government is the security of its people.
Governor Aregbesola, being one not to cow to unhealthy criticisms, had gone on to procure the equipment that last week must have marked Osun as a red zone for prospective robbers. It is with this in mind that my mind raced to recent happenings as regards the ongoing construction of the MKO Abiola Airport in Ido-Osun in a joint venture between the state government and the federal government. The airport has continued to generate criticism from left, right, centre as a result of the nationwide financial crisis that has left Osun unable to meet recurrent expenditure demands. To many, if you cannot pay salaries, how dare you build an airport?
READ
What If Buhari Really Said Nigerians Are Criminals?
While the governor has gotten many sticks for another social investment, many ignore however that the project was actually hatched and its approval secured by previous governments. When Governor Aregbesola took over, it is to his credit that the plan was changed so as to make the airport a cargo maintenance hub, which will be the first of its kind in West Africa, furnished with hangars and the government reportedly has signed agreements with two hanger operators in a move to ensure that Osun becomes the destination for aircrafts seeking maintenance and repairs. Clearly, the idea for Aregbesola was maybe we can make this investment but let us make sure it will be a money-spinning one for us.
It is however understandable that in a state where doctors are on strike and workers on half salary, many turn deaf ears to such projects. But in closing our ears, are we focusing on the problem rather than the solution? It is already established that oil prices have fallen so bad and federal allocations have dropped to abysmal levels, so much so that if the state were to decide to pay all salaries as at due, the state will be left with nothing for capital spending. That is what we as a people, are demanding for labour, but if the state really spends all on salaries, it will still owe some and with the continuous reduction of oil price and revenue, more and more will be owed and at what cost? Security, industrialization, and all other aspects of the state requiring capital expenditure will be forgotten. In truth, if we go down this route, the state will run into extinction faster than we think.
READ
Osun's Port Of Fortune In The MKO Abiola International Airport
What we should be asking the Osun State government right now to do, is to diversify its earnings, by investing in money-yielding ventures, not prescribing the death pill of simply spending its entire budget on recurrent needs. No government does that. We must demand that Osun, and other financially challenged states show us how they are investing to make sure that this dark cloud presently hovering over their accounts will disperse, sooner or later. In such a demand, lies the solution.
And if we look at it this way, Osun is already making inroads. What that airport will do to the revenue of the state has been conveniently ignored for so long that I think we might be missing the point. As with when the security equipment were procured for police in the state, this looks like a proactive step. The state did not wait for it to be attacked and many killed before spending on those equipment, it acted to prevent occurrences, with the future in mind. Same way, while the airport project does not appear pleasing now, it definitely holds great prospect for the future. It is projects like these that will ensure that in the next four years, we don't find ourselves criticizing whoever takes over from Aregbesola for not being able to pay salaries also.
READ
The Macabre Dance At Nigeria's Supreme Court
For one, it would have been easy for Aregbesola to ignore this important project for now and divert funds to paying more salaries, as this would mean him saving his name but the insistence of the governor to proceed with it shows a man who is ready to be hated for the next governor to be loved. As long as Osun does not go extinct from salary paying alone.
It is very tough to defend salaries not being paid and the government must find a way to ensure that their investments start paying off for salary obligations to be met but the prospect of renewed efforts to increase cocoa production (Cocoa Omoluabi), and the opening up of the state to increased investments,  and export via an airport, and the potential revenue stream from having the only aircraft maintenance facility in the West African region leaves a lot to look forward to in the state of Osun. They may not all come to fruition under Ogbeni Aregbesola but if they end up turning Osun into a mega state sooner or later, then just like those who had criticised the security expenses but turned around to praise the governor after seeing the fruits last week, maybe we will look back and commend Aregbesola for seeing what many of us are currently not seeing, or outrightly refusing to see. I have often heard that, trying times are not the times to stop trying and it is inspiring to see the government of the state of Osun act it out. May their efforts come to fruition.
Gbolahan Yusuf