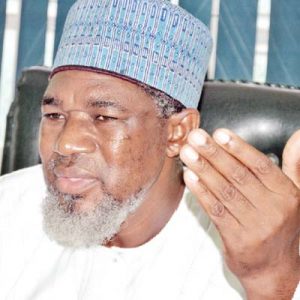 Osun: CAN overheating polity over hijab – Sheikh Ahmed
The Chief Missioner of Ansar-Ud- Deen Society of Nigeria, Sheikh Ab­dul-Rahman Ahmed, has cautioned against heating the polity over the Christians Association of Nigeria's (CAN) reaction to the court judg­ment that permitted female Muslim students to wear hijab to school.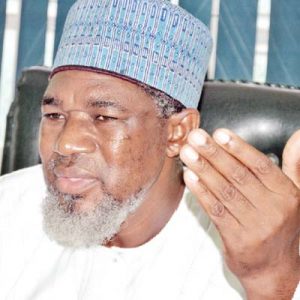 In an interview with VINCENT KALU, Sheikh Ahmed said if CAN is not comfortable with the court pronouncement, it should go to the appellate court, instead of doing things that undermine the religious harmony that existed in the state. Excerpts…
CAN is accusing Osun State government of wanting to cause religious crisis in the state, what is your opinion on this?
To wear the hijab or not is a very simple matter. It is being over politicised. The partisanship of reli­gions in Osun State is rubbing off very heavily and negatively on the religious harmony that had existed between Muslims and Christians in the state.
One thing we must steer clear off is playing politics with religion either as individuals, or at the level of the family, the state and country. Nigeria is blessed because it's a very diverse country. Our philosophy has been live and let live. The way I dress should not affect you and the way you dress should also not affect me. Barring that, the rule of decency and good conscience is observed.
If I wear Agbada and you put on turban it shouldn't detract from my humanity; it doesn't infringe on any­one at all.
At the Nigeria Inter Religious Council, this is what we strive to promote, not to involve our cultural identity into one, but with respect and regard for the diversity that we represent.
I'm yet to see how a student dressed in Hijab is infringing on the rights of others. In real life, we do not dress the same way. What we are practicing is secularity not secu­larism. Distinction must be made; secularity is a deliberate state policy to create a level playing field for ev­eryone, and making no one suffer any disadvantage as a result of his religious conviction.
In the US military, there was a Sikh person by religion and you identify Sikhs by their turban.Just recently, the US Army allowed him to wear his turban over his uniform. Even in countries that pride them­selves as secular like the UK and US, you find military men, policemen and women with their religious iden­tity. We just need to be tolerant of one another and be honest with our­selves. We should stop unnecessary heating up of the polity because we will not go anyway with that. If you exercise the right that is peculiar to you, should I find an equivalent? For instance, if you carry an ivory stick because you are an Igbo chief, must I now insist that I must also carry the cow horn? It doesn't make sense be­cause it is not rooted in my culture but carrying an ivory staff is rooted in the Igbo culture. If I put feather on my cap, people would ask me, what mode of dressing is this because it is not my culture. We can only progress if we avoid all these narrowness and bigotry.
Everyone knows that Hijab is part and parcel of the dressing of female Muslim, guided by her faith. I don't see an issue here. In real life we dress differently.
What does this portend?
It will lead to further intolerance. In Osun, it is the same people who have lived and are very happy to live together. Even in Iwo where women cover their faces and have lived like that forever and there has not been any issue. So, what is bringing this? It is nothing but politics, which must be excused in its totality.
Will it not amount to a mockery of the judiciary that made the pronouncement?
It has implications for us as a peo­ple and for law and order. I think the proper thing as law-abiding citizens to do is that if there is any court rul­ing that didn't go down well with you, you should go to the appeal court.
I don't think, unless there is any evidence to the contrary that it has anything to do with the state govern­ment.
Individuals took the state govern­ment to court and there was a judg­ment delivered. So, it is an invitation to anarchy if people disobey court order when there is a normal channel to go on appeal. It is an affront to the judiciary.
What is the solution to this problem?
It is simple. Let us all be law-abid­ing. If there is a problem, the courts are there. You cannot disagree with the court and do what is contrary to the ruling of that court. If you are dissatisfied, go and appeal the judg­ment.
For instance in Rivers State, after the court judgment that Wike was duly elected and Peterside disagreed and relocated the headquarters of Rivers to wherever, it was going to breed anarchy. Respecting court judgment is the only way we can have peace.
Those who are calling for distor­tions are those who would not take recourse to the judiciary to address their grievances. They are not ulti­mately religious people. They do not behave like religious people, they are thugs. But I believe they are not thugs. They are supposed to be religious people and are supposed to respect constituted authority. In case they are not satisfied, the courts are there, and I don't know what exam­ples they want to set for others.
This is a state where workers have not received salaries for months, and they have been pitched against one another, doesn't it justify your position that the political elites are marginalising the people?
Sometimes it is intriguing how we behave and react to issues. Our na­tion is going through crises now and most of the crises are self-inflicted. We must be honest, and we don't have business being where we are today. I saw the footage about the Osun school, the students are not fighting, they are not enemies to one another. The students are being used. They are pawns in the chessboard of the politicians. They are not at each other's throat. The issue has nothing to do with them.
It is a serious issue in Osun State and in Nigeria, making a serious is­sue out of how a student should dress leaves much to be desired. There is more to it than meet the eyes.
This hijab issue started during the Aregbesola ad­ministration, and CAN has accused him of trying to Is­lamise the state?
There was a time in Osun when the governor was a Christian, the deputy was a Christian as well as the Speaker of the House, and nobody said that Oyinlola was Christianising the state. Nobody ever said that. This Islamising and Christianising which are the new words in our lexicon, do not matter to the poor people. The most important thing is for them to live a comfortable life. These po­litical impostors are friends. What is important to them is to divide the people, but there is nothing divid­ing them, all of them are one and the same. They should stop deceiving the people. If there are scores to set­tle, they should do so among them­selves and stop hiding under religion to perpetrate all the atrocities. It has nothing to do with religion. The peo­ple are not involved. it is the infec­tion of the elites who are disgruntled and looking for relevant.