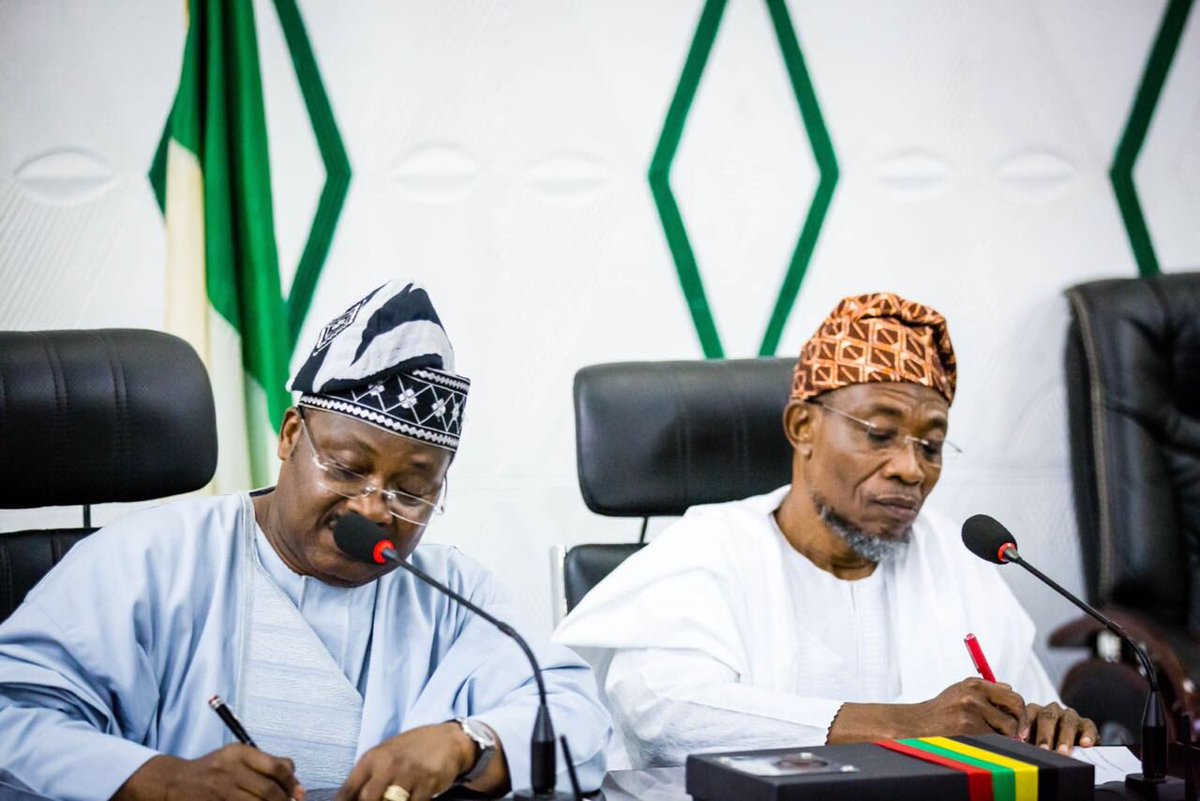 Lautech Ownership: Osun Assembly lauds Aregbesola, Ajimobi for peaceful resolution
Osun State House of Assembly under the leaders of its Speaker, Honourable Najeem Salaam has lauded the Governors of Osun and Oyo states, Rauf Aregbesola and Abiola Ajimobi for the peaceful resolution on the recent controversy about ownership and management of the Ladoke Akintola University of Technology.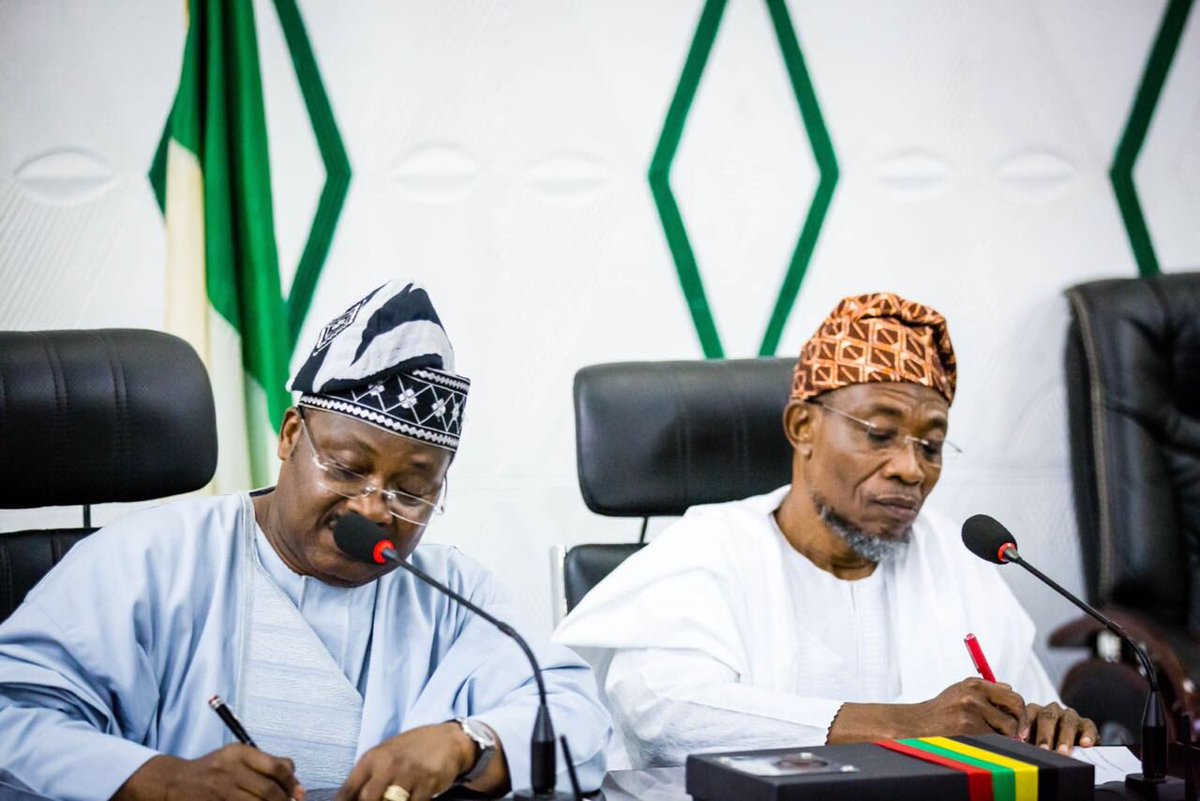 In a statement by the Chairman, House Committee on Information and Strategy, Hon. Olatunbosun Oyintiloye, the Assembly said, the gesture of the two leaders had demonstrated that they are living up to the demand of their offices.
The assembly noted that conflicts cannot be ruled out in any human settings even among siblings but allowing conflict to degenerate into crisis was a responsibility that leadership must exercise.
This resolution according to the assembly would make the institution  stronger and meet up with the aspiration of its founding fathers.
According to Assembly, the resolution and the re-affirmation of the joint ownership of the institution by the two states has vindicated that path of peace, dialogue and tolerance was the way to go rather than any party fanning the ember of discord and violence.
"We have always said that Oyo and Osun, are creations of law and the constitution and would not do anything that would contravene the same constitution over the joint ownership of LAUTECH.
"LAUTECH is also created by law and unless that law is jointly amended by the two states, none of the two states can arrogate to herself the sole ownership of the institution.
"Those fanning the ember of discord needed to be educated on this and desist from causing disharmony between the two states and their people over the institution.
"It was a privilege that the institution is located in Ogbomosho, Oyo State and that privilege must be properly explored by the hosting community for economic development", it said.
The Assembly then charged the government of the two states to design ways of making the institution self-sustaining like other universities.
It said, by making such design, it would relief the two states, the burden of using their scarce revenue to finance the institution on monthly basis, rather than making it a revenue-generating institution on its own.
The parliament further noted that LAUTECH has created for itself a name that would continue to place it in the lead among its peers, saying, the advantage must be properly made use of.
It said, the management of the institution must strive very hard to maintain the lead that the university has secured.
Osun Assembly also expressed the need for the two Houses to work together on matters of mutual interest rather than be seen as groups working at cross purposes.
It then appealed to the workers who have been on strike since the commencement of the ownership crisis of the institution to return to work in the interest of the students host community and the people of the two states.