Osun Deputy Gov Charges CBN/EDC Trainees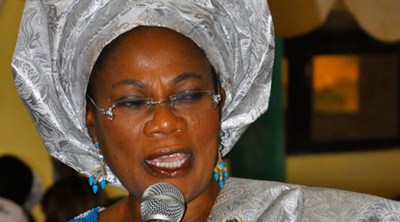 The Deputy Governor of Osun State, Grace TitiLaoye Tomori, has called on the 135 persons from the state who had undergone entrepreneurship development training through the Central Bank of Nigeria (CBN)-Entrepreneurship Development Centre, Southwest being implemented by the Africa Leadership Forum, to put their training to good use.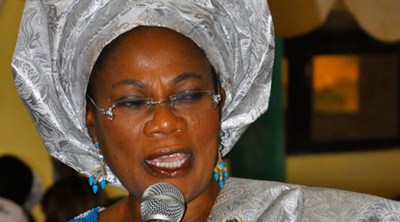 Tomori gave the charge recently during the graduation ceremony held at the Teacher's Cooperative House in Oshogbo, Osun state, recently.

The four weeks programme exposed the participants to modules such as mindset reengineering to help them rethink business, money, and livelihood; enterprise development and idea generation, business and financial management, marketing and interpersonal relationship; and, with an opportunity to write their own individual business plans.

In his address, the General Manager/CEO of the Osun Microcredit Agency, Julius Olajide, said the training was one of the integral plans of the government of the state to develop the human resources of the state, adding that "it is meant to teach the people how to fish and not to give them fish."
The Programme Director of the CBN-EDC Southwest, Dr Olumide Ajayi, commended the state for being enterprising and for being the first state in southwest Nigeria to sponsor individuals and create avenue for the training of this magnitude since its commencement in March 2015.
Ajayi further stated that of the 135 persons that had undergone the training, 125 (93 per cent) had submitted their business plans; hence, the State Micro-Credit Agency would start interacting with them henceforth.
The General Manager and CEO of the Osun Microcredit Agency, Dayo Babaranti encouraged the trainees to persevere in their ventures and that people can only take risks against waste but not uncertainty.
The representative of the CBN, Oluyemisi Adebayo, in her remark, said the bank is leveraging on research that has showed that economies thrive on the MSMEs hence the CBN's MSMSE's development fund, YIEDP, Agric Credit Guarantee Scheme Fund, Financial Inclusion Programme; and the apex bank is looking to producing Osun rice in lieu of the current ubiquitous importation of rice.
Dignitaries at the event included the representative from the Development Finance Office, CBN, Oluyemisi Adebayo; the Programme Director of the Africa Leadership Forum Centre, Dr Olumide Ajayi, the Special Adviser to the state governor on Technical and Vocational Education, Ag. Head of Board for Technical Education, Mr Owolabi; Permanent Secretary for the Ministry of Education, Julius Olajide; General Manager/CEO of the Osun Microcredit Agency,  Dayo Babaranti; and Head of Youth Empowerment in the State, Mr. Young.