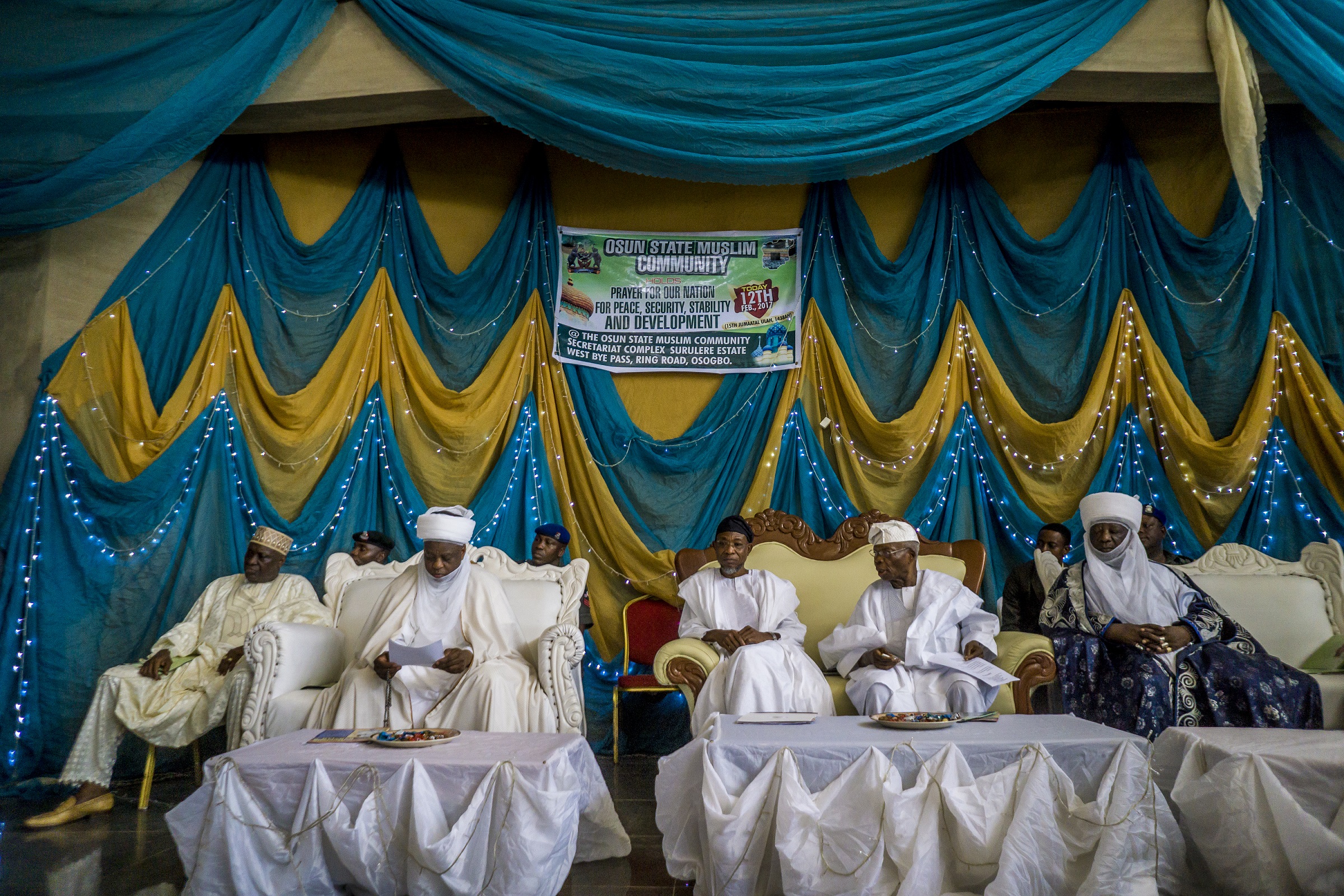 Sultan Commends Aregbesola's Fairness To All Religious Organizations In Osun
President-General of the Nigerian Supreme Council for Islamic Affairs, NSCIA, Sultan of Sokoto, His Eminence, Alhaji Sa'ad Abubakar III, has commended governor of the state of Osun towards his commitment to religious tolerance in the state.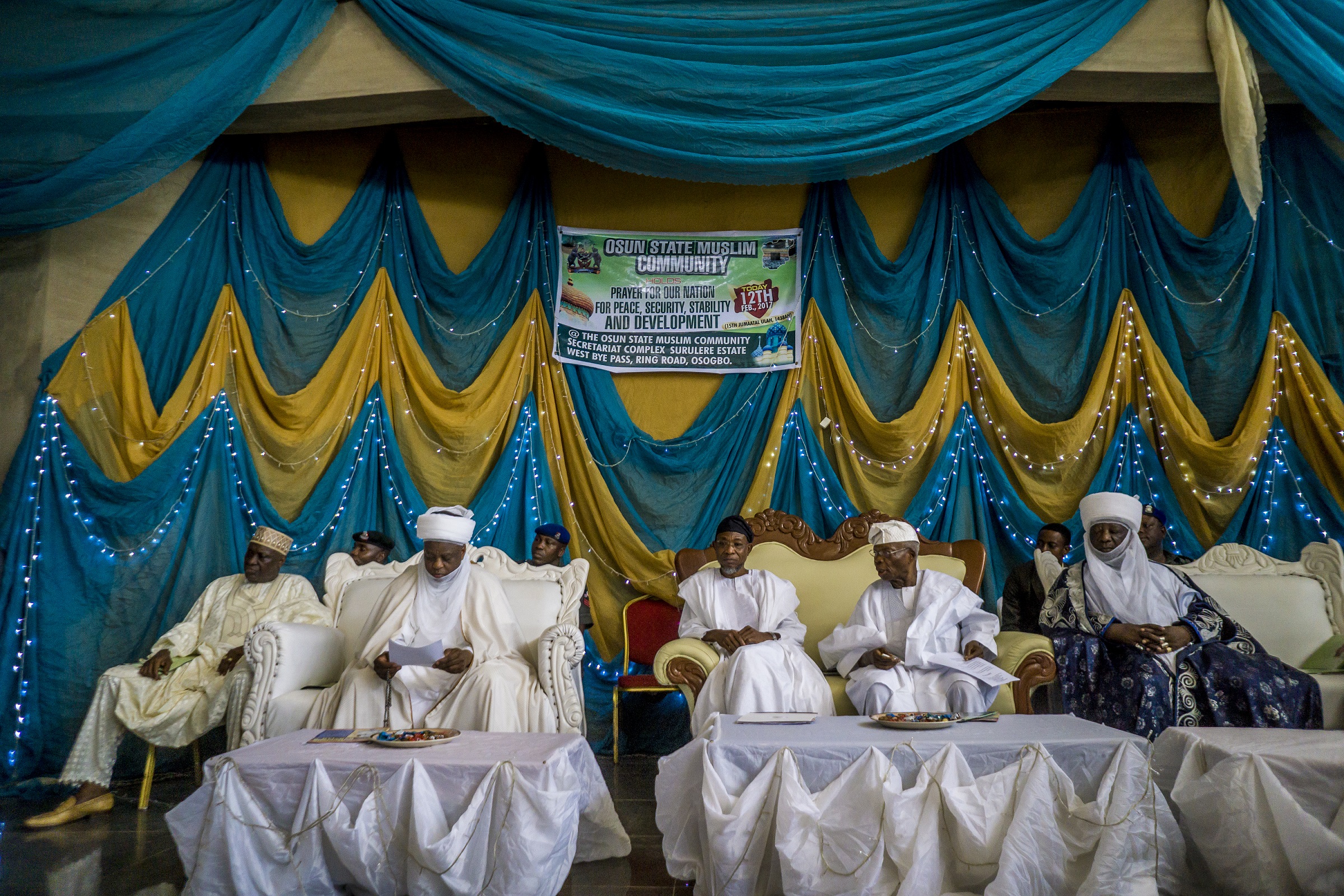 The Sultan gave the commendation while on a courtesy visit to the governor at the State House, Osogbo shortly before leading a national prayer for our Nation for peace, security, Stability and development, organized in honour of Deputy President General (South) Nigerian Supreme Council for Islamic Affairs (NSCIA), Alhaji Sakariyau Olayiwola Babalola.
The leader of the Muslims also enjoined various religious groups across the country to make prayer a daily routine as the country needs spiritual solutions to its peculiar challenges.
This was as the Governor of Osun, Ogbeni Rauf Aregbesola, observed that economy and abject poverty, rather than religion is the major springboard of the Boko Haram terrorism.
During the Sultan's courtesy call on the Governor, the Sultan commended Aregbesola for his commitment to the development of humanity regardless of socio-economic, political and religious differences. He said the state under the leadership Aregbesola has demonstrated high sense of fairness to religious organisations in the state.
He noted that the Governor has extremely demonstrated to the world the sterling quality expected from whoever holds the office of the Governor. The Sultan said, "I must acknowledge your commitment in promoting unity among the various religious organisations in the state as this is in line with our cardinal objective of ensuring a peaceful nation.
The Sultan stated that his visit makes the 6th time of being in Osun and we are here in large number as one family under the umbrella of the Supreme Council for Islamic Affairs which is the apex body for muslims in Nigeria to further register our determination to unity, peace and tranquillity of Nigeria and Nigerians.
Meanwhile Governor Aregbesola averred that it must sadden every Muslim to hear that a Muslim can kill himself or herself or accept a suicide mission for the paltry some of N200.
He argued that economy rather than religion is at the heart of insurgency in the northern part of the country.
He therefore called on muslim leaders to undertake the task of how to eradicate poverty in the land in other that terrorism could be uprooted once and for all.