Aregbesola To Don's: Find Solutions To Nigeria's Economic Problems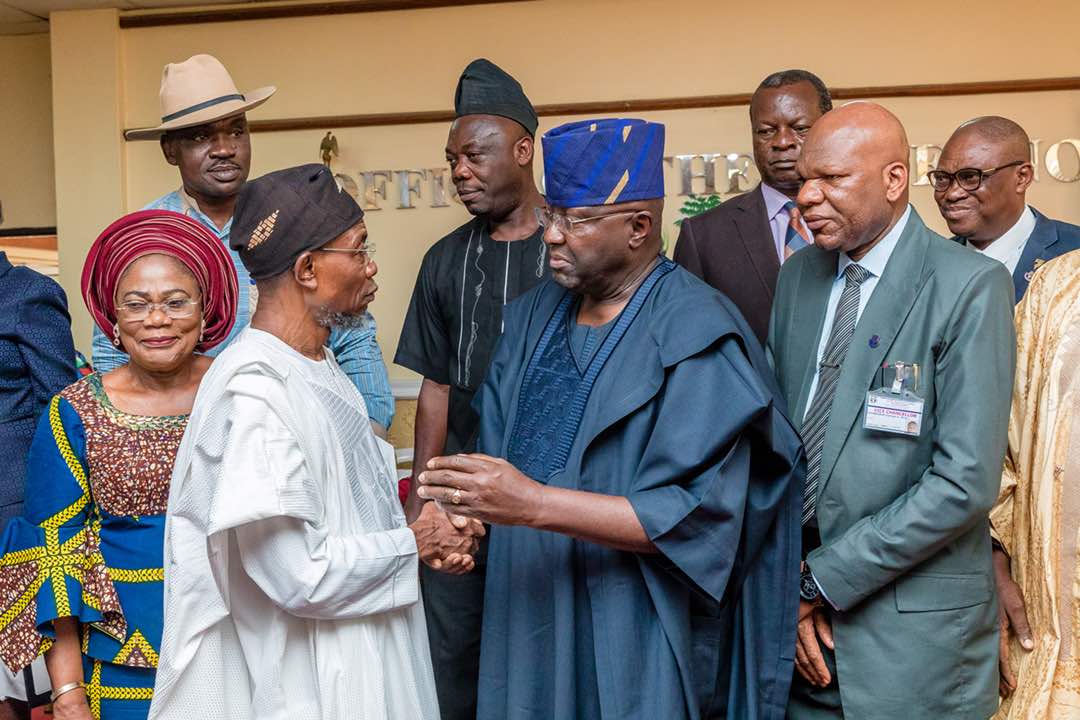 Governor, State of Osun, Ogbeni Rauf Aregbesola, has called on University scholars to involve in more research that would provide food and security to eradicate the economic crisis facing Nigeria.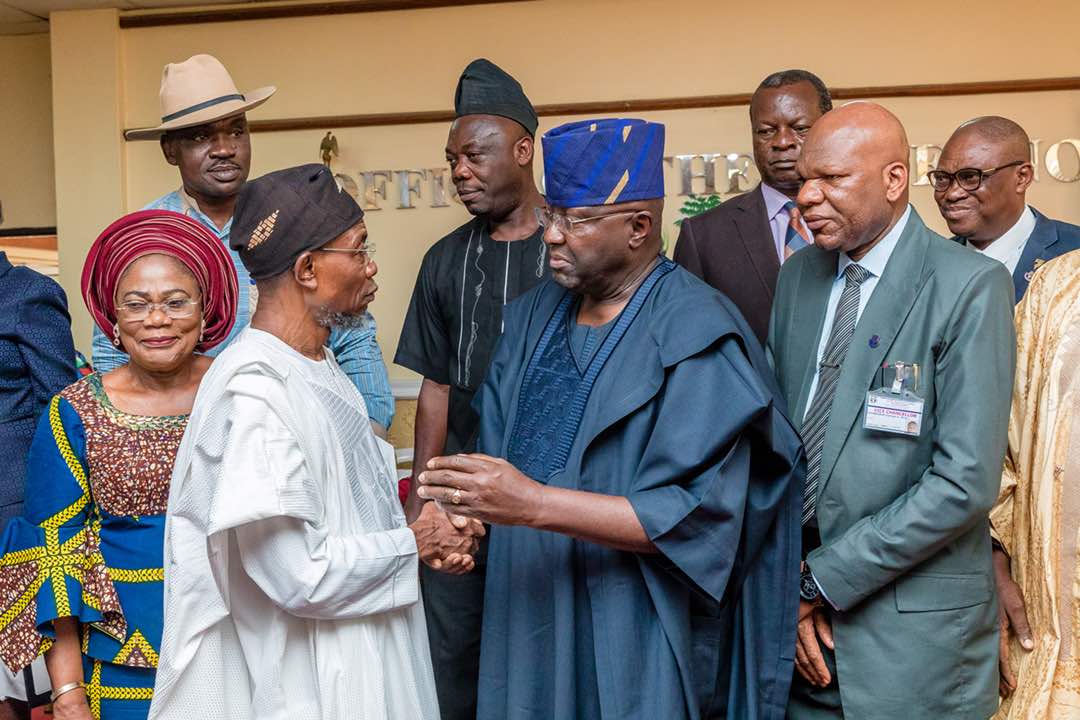 Aregbesola charged Nigerian Universities to embark on research capable of developing agriculture for food production and produce varieties of cattle to stop moving of herdsmen from one region to another that has caused crisis in the country.
Aregbesola made the disclosure on Wednesday in Osogbo,  when members of the Governing Council of Obafemi Awolowo University, Ile Ife paid him a courtesy visit in his office.
Aregbesola said " If hunger is eliminated from our land, then human beings will be normal.  Hunger is the true definition of poverty and poverty is the great grandfather of all crises in Nigeria."
He lamented the failure of Nigerian universities to use research development to address the nation's socio-economic problems.
He said further that "All the challenges we are facing in this country are due to scholarship problems. Let universities engage in research and development as well as other scholarly programmes to proffer solutions to Nigeria's problems."
"You have society totally unaffected. Universities must apply themselves with the society.  There are so many glaring crisis in our society which the universities must address" he said.
Aregbesola who appealed to the management of the Obafemi Awolowo University,  Ile-Ife,  State of Osun and other Nigerian universities  to come up with solutions on matters and problem facing the country, decried the alarming rate of poverty in Nigeria.
The Management of Obafemi Awolowo University (OAU) commended Governor Rauf Aregbesola on rapid growth of infrastructure development in the state with high investment in education sector.
The chairman of the governing council, Prof. Yemi Ogunbiyi disclosed that the seven and half years of governor Rauf Aregbesola as elevated state of Osun to new levels among states in the South West.
He appreciated Aregbesola on his high investment in education sector that would remain unbeatable after his administration.
The Chairman of the Governing Council of the Ivory Tower stated that the performance of Aregbesola towards the infrastructural development of the state encouraged members of his council to pay him a courtesy visit to commend and encourage him to do more.
He said the management of OAU is ready to support the state government to pledging that the university would fulfill its social responsibilities as part of its contributions to the socio-economic development of the state.