How Osun narrowly escaped serious indebtedness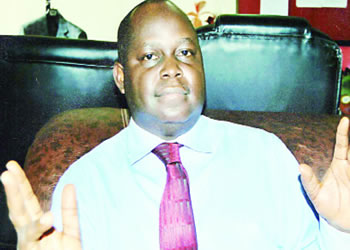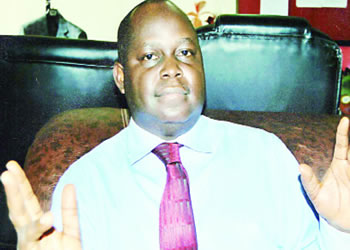 Dr Wale Bolorunduro, the Osun State Commissioner for Finance, Economic Planning and Budget, in this interview with Tunde Oyekola, speaks on the raging public debate on the debt profile of the administration of Governor Rauf Aregbesola and other issues. Excerpts:
What are the bases of the economic empowerment of the state by the state administration?
I will start by referring to a document which is the, six Integral Action Plan, which Mr. Governor used to contest election in 2007 and with which he won the election. His strategy is providing alternative solution to the problems facing the people. Mr. Governor has already coded his people oriented programmes into a book called the Green Book. This book is a people-oriented plan which clearly stated the objectives, the action that was used in taking Osun to the Promised Land.
The action plans include banishing hunger, unemployment and living problem; to restore healthy living, peace and harmony; to create an enabling environment, among others.
How are we going to improve educational system? We would build educational infrastructures, schools. When the private schools association in the state paid me a courtesy call, I told them that, this administration would build new schools across the state, and example of it is the one in Alekunwodo which is a model for other contractors to copy. And as I am talking to you, we have another 25 schools that are about to be completed and will be ready for commissioning before the forthcoming election.
Where is the economic linkage and where is the economic empowerment? The contractors that we are using were from the state (Osun). The labour and the materials we used were also from Osun due to the Osun Policy Content which says, we must use 75 per cent of the labour and get the material where the work is being done, you can see economic linkage there.
We employed artisans across board which we got some of them from the Technical Schools in the state and trained them. We even trained painters which would paint those schools. There is an aluminium and roofing company again, so we want these schools to be roofed with an aluminium sheets, because we don't want our children to be distracted during rain.
It is not just a co-incidence that we have peace in Osun. We will create social-economic situation across the state by opening more roads. We are creating economic empowerment when people who have properties are having economic value.
We are also supporting the local government by constructing 238 kilometres of roads throughout the state. We want to empower the artisans by getting jobs and have money in their pockets; they are going to buy food in Osun.
Before the governor came into power, he had done a research on Agriculture. So, tools were given and also access to land by giving a 10 hectares of land to farmers. So, each farmer would have two hectares of land.
Once you can improve production, then the sellers would start exporting it to the outside world especially Lagos metropolis. We will be the only state that have built commodity  exchange where a guarantee price would be used to sell products to farmers.
We want to develop the traders who sell their farm produce to Nigeria Breweries and this will make them to improve on economic programme of the state. You can see our urban renewal programme in our cities such as Osogbo, Ile-Ife, Iwo, Ilesa, Ila, Ikire, Ikirun and Ejigbo.  As we are doing urban renewal in Ejigbo, the economic linkage with our people in Diaspora and Ejigbo will make the town a new city in its entirety. This also goes to other cities in the state.
We also talking with experts who are going to train some people on hospitality business, we are engaging a private developer who would assist in building befitting hotels. So, if we have a three-star hotel in Osun, business will boom because those business men and women would be able to stay in befitting hotels and transact business and this will boom and enhance our economy. So, these are the linkage that you can see in Osun. We have youth empowerment that is O'yes that deals with those youth that graduated from our higher institutions without getting jobs for years.
After serving the generality of the people, they were given N10, 000 every month for 20,000 of them which runs to N200million (monthly) being injected into the state economy.
Some members of the first batch of this O'Yes have trained themselves to be professionals in various fields. As I am talking to you, I have finalised arrangements for some of them to go to Germany to go and train for six months as successful farmers. So you can see economic linkage and economic empowerment in the state of Osun.
For O'Meal programme, the caterers were given utensils to use for cooking. Their clothes were sewn in Osun and they are given room to serve their people whenever they are free.
50,000 eggs were also supplied and given to students. You can see that the food stuff were supplied by the farmers. They are also taking fish from O'Fish and Chicken from O'Bush, So, when someone comes here and say he want to teach us about economic programme, then the person does not know what he is talking about.
You can't do education programme without going into what will make it to work well. So, we go into  cloth making with the establishment of  Omoluabi Garment Factory which is the biggest factory in Nigeria today and it  will accommodate 3,000 workers.
Also, we are going to have trainers from China who will train the prison inmates on skills acquisition. Let us also fast track and look about our other programmes, Mr. Governor is putting up a programme of building up youth through the calisthenic programme which engendered leadership qualities in those children. Omoluabi boys and girls who would soon be launched will inculcate spirit of good leadership in the youths. These are laudable programmes of Mr Governor in improving economy of the state.
How are you sourcing fund for the projects?
At the base, we have gave promissory notes to our contractors, and this has given us a good basis which the contractor takes to the banks for borrowing money of which would make the contractors to perform. From the Capital Market, we should have borrowed N30 billion as the past regime borrowed N18 billion. You see, if former Governor Olagunsoye Oyinlola had not been removed, he would have sacked workers because he borrowed N1 billion every month.
You can see that the organised labour in Osun State came out publicly to praise Mr. Governor for the people-oriented programmes he has been able to run in the state.
All these things are because of economic engineering. To go to the capital market is in vague, because we have to be rated through international market raters. We encourage other states to go into our programme through this issuance of bonds, and do things normally. Our own bond base is the O'School programme. Other states use our scheme, programmes and ideas so, we have expanded the space. Pension Commission are now working towards this line now in making sure that Pension bond is operating in Osun.
If you want to finance your deficit and cannot deliver the economic value and pay back easily, you are doomed. The private school operators have contacted me on how  to get 'Opon Imo', so this is a great development of the educational sector in Osun. The Ayegbaju Market, a private sector financed and that of Aje market as well as the on-going International Airport at Ido-Osun. In Osun, we are always challenging each other and always opening ways to private sectors for participation.
What is the debt profile of the state?
It is very simple. It is N30 billion, and it is a seven-year programme.
What is the motivation behind the renovation of the nine general hospitals and how much would it cost the government?
The renovation will gulp the sum of N1.7 billion and we have mobilised the contractor with about N600 million. Then, why are we doing this? The general hospitals are our heritage left by our forefathers. So, they are our monuments. I will give the example of the General Hospital in Ilesa, which I ateended when I was young, because the hospital is well planned and the facilities were intact then, but nowadays things have changed. So, why should we allow those facilities to rot? Hence, the N1.7 billion has been thrown into the budget of Osun, and this would let the artisans to work there and improve the economy of the state. We want the hospitals to look attractive and only that, a place where to rest and have a neat arena.We want Osun to be a place where people will come and say we have a good hospital in place.
What is the level of budget implementation in the state?
We happen to be the first state that can predict how much we are spending on our capital expenditure. Today, I can look at how much we have spent in three sectors. There is what we call outliers in the budget. Our revenue has moved up now. We are also paying the pensioners directly into their bank accounts, because it makes it efficient. We would have gone far, but the organised labour thought that we wanted to boot out  workers. But now they can see that we have good plan for them.
Despite the huge amount being spent on agriculture, it seems that average citizens are finding it difficult to put food on their table in the country. Can you adduce any reason for this?
Osun is relatively stable. The price of food is relatively stable. It was in Osun that we don't have flood and this was due to the dredging of our rivers. We are trying to automate the system in the sense that each farmer would be able to get  inputs directly from the government.  Investigations  have shown that the prices of commodities in Osun are not high. In fact, market men and women in the state can also confirm it to you.