Live In Harmony; Aregbesola Charges Religious Faithfuls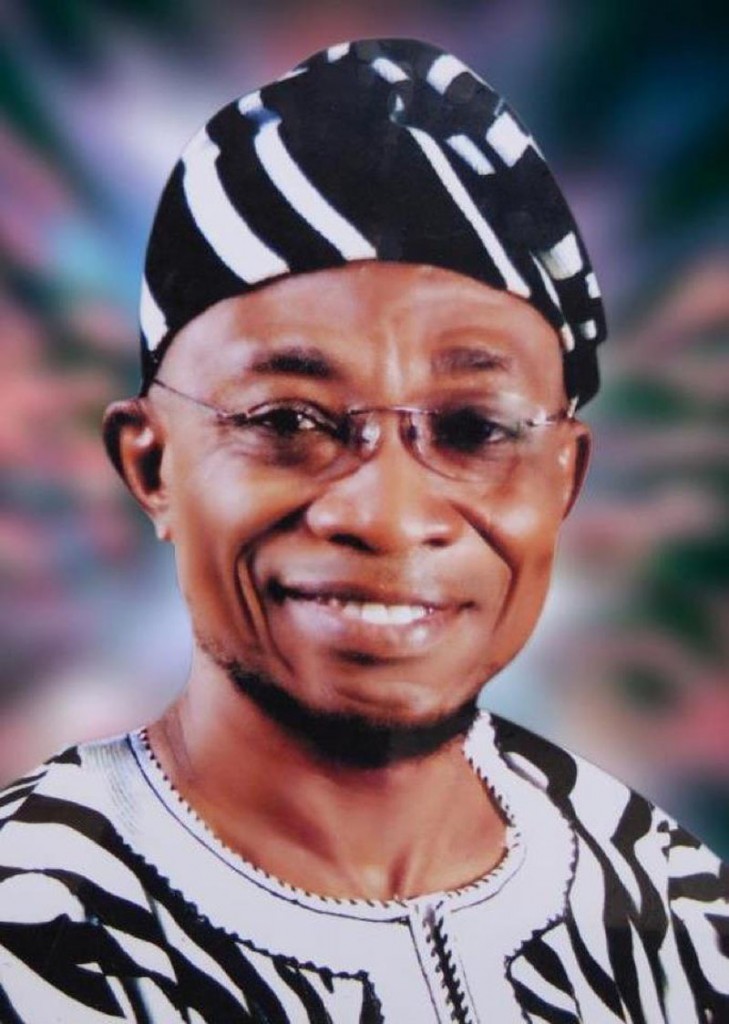 It was a jam-packed playing field of the Government Technical
College, Osogbo, venue for this year's edition of the celebration of
the traditional worshipers(Isese festival) in the state of Osun.
This year's celebration ,which was jointly put together by the
State Government of Osun and the Traditional Religious Worshipers
Association, state of Osun chapter had as its theme- PROMOTING
RELIGIOUS TOLERANCE AND COOPERATING FOR SOCIAL, ECONOMIC AND POLITICAL
DEVELOPMENT OF THE STATE OF OSUN.
Speaking at the event, the State Governor, Ogbeni
Rauf Aregbesola called on Islamic, Christian and traditional
religious followers to live in harmony which is what all religions
preach.
Ogbeni Aregbesola ,who advised the people of the state to allow
cooperation and togetherness to take center stage in the practice of
every religion ,stressed that it has never been in the history of the
yoruba race to engage in violence because of religion.
While urging traditional worshipers to use the period to
love and have respect for other religions, Ogbeni Aregbesola stated that
all religions preach love and stressed that we should treat our neighbors as
ourselves.
The Governor then announced to the delight of the crowd that
the public holiday declared for this year's celebration shall be
observed every 20th of August to mark the celebration of the
traditional worshipers day which is a world wide event.
In a lecture titled- 'Traditional rulers at the cross roads of
tradition and faith' ,Mrs Adeola Faleye of the Department of
Linguistics and African languages at Obafemi Awolowo University,
Ile Ife advised the people to always accord respect to traditional
rules, saying that it is wrong to look down on other religions as
inferior.
Mrs Faleye called for contributions from all and sundry so
that the society can be a better place to live in , saying that the
unity of the nation can be achieved through the practice of every
religion the right way.
While calling on traditional rulers to allow peace to reign
among themselves, Mrs Faleye urged that people should not mingle the
issue of Boko Haram with religion, stressing that the insurgency in
the North has nothing to do with religion.
In his welcome address, the Coordinating President of the
Traditional Religion Worshipers Association, Chief Awopetu Idowu
stated that history is being made as the day is set aside to honor
all deities.
He said that he is happy that the state government of Osun is
giving equal right to every religion and expressed appreciation to the
Governor for granting their request of a public holiday and called on
people from other faiths not to overheat the polity through their
statements and actions.
OSUN DEFENDER