How We Have Deployed ICT For Good Governance In Osun – Aregbesola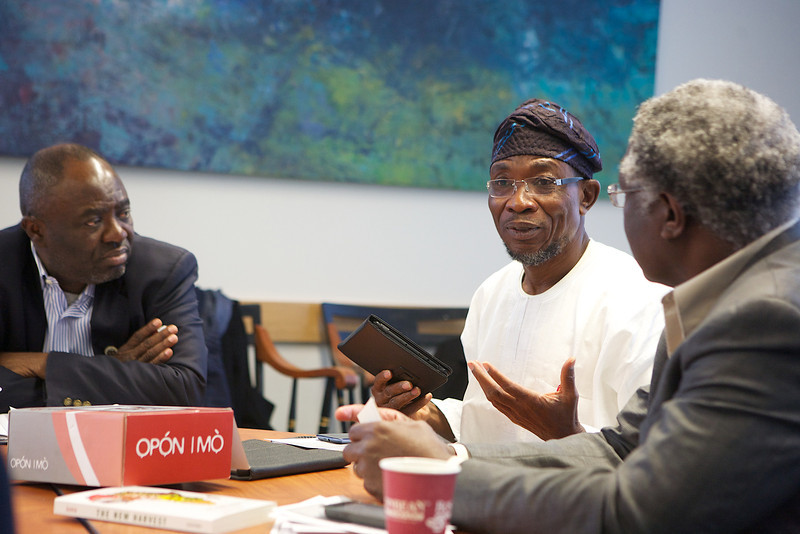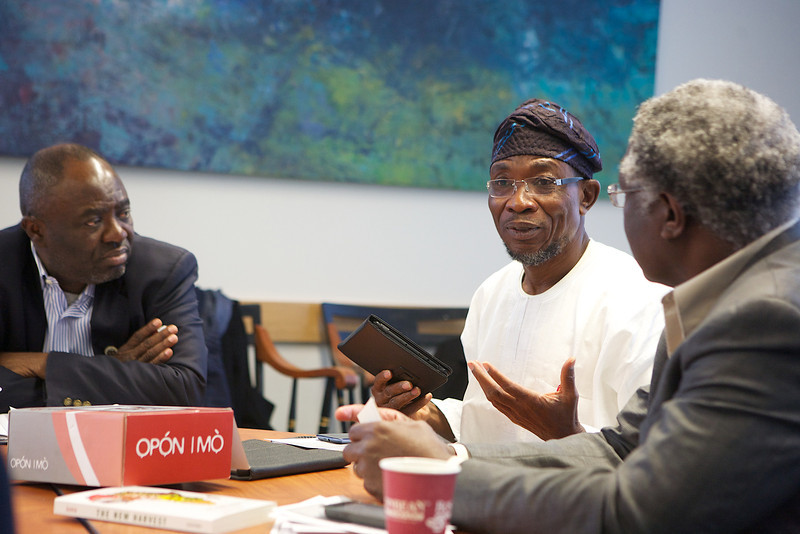 Information Communication Technology  (ICT) has the potential to open up huge possibilities that can enhance growth and development of human society.
The Governor of the State of Osun, Ogbeni Rauf Aregbesola, as a lead speaker, observed this at the 2013 Nigerian Telecom Development Lecture (NITDEL) at the Agip Hall of Muson Centre in Lagos. Aregbesola said ICT is the future of today's world, which all must recognise and begin to make the best use of. He listed the various ways in which his government has deployed ICT to government business.
The governor said what is needed more in the country is the exposure of young people to the infinite potentials of the world of ICT and how they can through it, rule their world.
He stated that his government has long recognised the huge potential of ICT for bringing qualitative improvement to bear on the lives people and society, saying this is what his government has been doing since he became governor in the State of Osun.
"I have therefore, always tried not to miss an opportunity to apply it wherever and whenever I can to improve my situation and that of the people around me.
"Since I became governor in 2010, I gave an important place to ICT in the way business of government is run.
"One of the first areas of ICT deployment in the State of Osun was revenue reform, in which our government quickly moved to discard the old methods of payment system and tax administration, which were fraught with leakages and loopholes that were exploited to divert revenues that should accrue to the state's coffers.
"The result was instant and stunning; our monthly internally generated revenue (IGR) jumped by 100 per cent from N300million to N600million in less than one year.
"We have since moved to consolidate our public finance reforms by deploying an ICT-driven revenue and taxation management system – The Osun State Government Electronic Banking System of Revenue Cycle Management (OSSG-EBS-RCM). This system allows for online Direct Bank Lodgment System (DBLS) of the revenue collection process.
"The DBLS, with its Communication, Database Software, Accounting and Reconciliation and Monitoring components enables the capturing of all payments information and other banking transactions on-line. It also captures other information during the payment process which the master database may require."
Aregbesola also said that the state's deployment of ICT to public education is now world-famous, especially through the iPad-like computer tablet, Opon-Imo (Tablet of knowledge), adding that  it is not without reason that e-learning device became a novel innovation in public education in the country.
He averred that Opon-Imo is a reaffirmation of the fact that the world of ICT is a world of infinite imagination and application.
The Opon-Imo tablet, according to Aregbesola, was not an invention of Osun, but that the state had been able to do with that ICT device what no one had previously done with it.
"We have adapted it to our peculiar learning environment in a way that is very unique to us," he said.
He added that in Nigeria the advent of GSM has given a clear indication of the transformational impact that ICT can bring to bear.
He continued: "For instance, there were only about 600,000 fixed NITEL telephone lines to over 120 million Nigerians in 2001.
"According to figures from Nigerian Telecommunications Commission (NCC), there were as at June this year, over 120 million mobile telephone subscribers, which raised the country's teledensity from an all-time low base to a peak of 85.97 per cent in just about a dozen years. As at March, the sector's contribution to the country's GDP is 8.53 per cent.
"The GSM is now used for billions of Naira worth of transactions without the stress of having to leave one's base. Yet there are still numerous areas of possible application in this sector that are yet to be exploited."
In his own lecture, the Chief Executive Officer of Airtel Nigeria, Mr. Segun Ogunsanya, said in today's world, ICT has transcended just being an industry and has become a way of life.
Ogunsanya said for Nigeria to attract foreign direct investment, infrastructure plays crucial role and ICT is at the head of the infrastructure.
According to him, in the spate of 12 years of revolution in ICT, the sector has become the largest contribution to the nation's economy after oil with an 8.6 per cent contribution to the Gross Domestic Products (GDP).
Earlier in his remark, the Chairman of Nigerian Communications Commission, Chief Peter Igho, said a nation without ICT could hardly realise its goal of existence as a country.
Igho, who was represented by Mr. Tony Ojobo, said a nation that develops its ICT has greater potentialities to develop than a nation without ICT infrastructure.