Conflict Resolution And Media Participation: Akere Urges Sensitive Journalism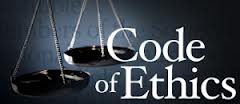 Media practitioners in Nigeria have been charged to imbibe the practice that promotes peace and unity of the country in the discharge of their duty.
They were also urged to shun sensationalism, personal interest and reports that are capable of causing conflict or escalate it.
Speakers, which include the State of Osun Commissioner for Information and Strategy, Mr. Sunday Akere, Director General, Institute for Peace and Conflict Resolution (IPCR), Dr. Joseph Owah, Representative of United Nations Development Programme (UNDP), Mr. Mathew Alao, Vice President, Nigeria Union of Journalists (NUJ) Zone G, Mr. Bamidele Atunbi and the Zonal Director South- West, Nigeria Broadcasting Commission, Mr. Ojone Ofonoku gave the charge at a workshop/capacity building on Conflict Sensitive Reporting and Good Governance in Nigeria.
At the workshop held at Royal Park International Hotel, Iloko- Ijesha, Osun State, organised by the Institute for Peace and Conflict Resolution in collaboration with the United Nation Development Programme, the speakers asserted that there is the need for journalists to be mindful of the interest of the country and be conflict sensitive in their reportage.
Noting that this is the only way by which peace and unity can be promoted in the country, they unanimously tasked the media practitioners to engage in reports that can promote peace and shun that which is capable of promoting conflict and discord.
The speakers who further spoke on good governance, tasked Nigerian journalists to do more of good governance advocacy in their reportage, stressing that this will assist in sensitizing government at all level to be alive to their responsibilities.

The State of Osun commissioner for Information and Strategy, Mr. Akere who declared the workshop open, charged journalists to always promote issues that will unite the country and not that which will divide it and that they should be mindful of languages as what they write will make or mar the country.
Akere, who further charged that media practitioners should work in the interest of the nation and not that of a particular person or region, also tasked them not to assist the prophets of doom in the accomplishment of their predictions, saying such will not do the nation any good.
His words, "The media should look at things that unite the country and not that which divides it, we should sing the song of peace and not crisis. We should mind our language, what we write… as this may make or mar our corporate existence.
Please work in the interest of the nation and not that of a particular person, do not assist the prophets of doom in making their predictions come to pass".
The IPCR boss, Dr. Owah in his opening address noted that the media in Nigeria has the capacity to create and resolve conflict, adding that it seems it has created more conflict than resolving it.
Stating that this informed the resolve of both UNDP and IPCR to organise the capacity building workshop, the UNDP boss said this will ensure a change in the way the media in the country works and promote conflict sensitive reporting.
"It is important as media practitioners to understand between publicity and cheap popularity, most times when you do not bother to look for the fact of a story, therefore you create more damage than resolving it", Dr. Owah remarked.
In his own contribution, the UNDP representative, Mr. Alao emphasised that journalists are likely to promote conflict itself rather than minimizing it if they are not conflict sensitive in their reportage, adding that it forms the reason UNDP is committed to the training of journalists on how to do their work in order to promote peace in the country.
Alao disclosed that the UNDP will soon organised a peace summit where stakeholders will brainstorm on how to ensure that conflict is minimized in the country, adding that the agency is doing everything possible to ensure all stakeholders join in the peace process.
The NUJ Vice President Zone G, Mr. Atunbi remarked that conflict occurred on daily basis either domestically or nationally, but noted that its management has always been the major challenge.
He stated that the position of the NUJ on conflict resolution has always been fairness on the part of all and sundry, while asking if government at all level have been fair .
Talking about good governance, he said, "we must talk about development, we must take a critical look at how the wealth and resources of the country are being distributed and its fairness to the people".
As a media practitioner, the NUJ chieftain maintained that journalists must be objective in their reportage, saying the absence of this will create conflict.
According to him, media practitioners have the social responsibility to protect the interest of the nation and must de-emphasise that which will divide the country in their reportage.
The firebrand unionist and activist who was critical about the country's 1999 constitution, called for the abrogation of section 22, saying it hinders the workability of chapter 2, noting that it prevents media practitioners to sue their employers while occupying public positions.
Speaking in the same vein, the NBC South-West Zonal Director Mrs. Ofonoku noted that conflict is being magnified through the manner in which headlines are cast, stressing that this further escalate rather than minimize the situation.
While describing the workshop as timely, she applauded the organisers for their efforts at ensuring the promotion and advocacy of good governance in Nigeria and conflict sensitive reporting, saying they all catalyze to peace and better society.
THE NIGERIAN OBSERVER