FEATURE: Thumbs Up For Osun's Educational Reforms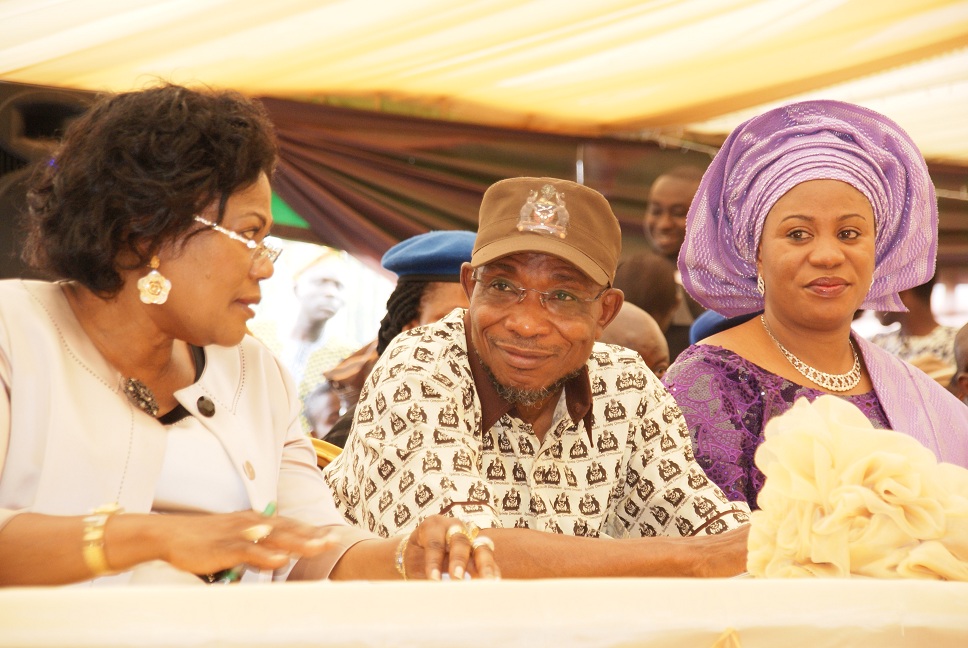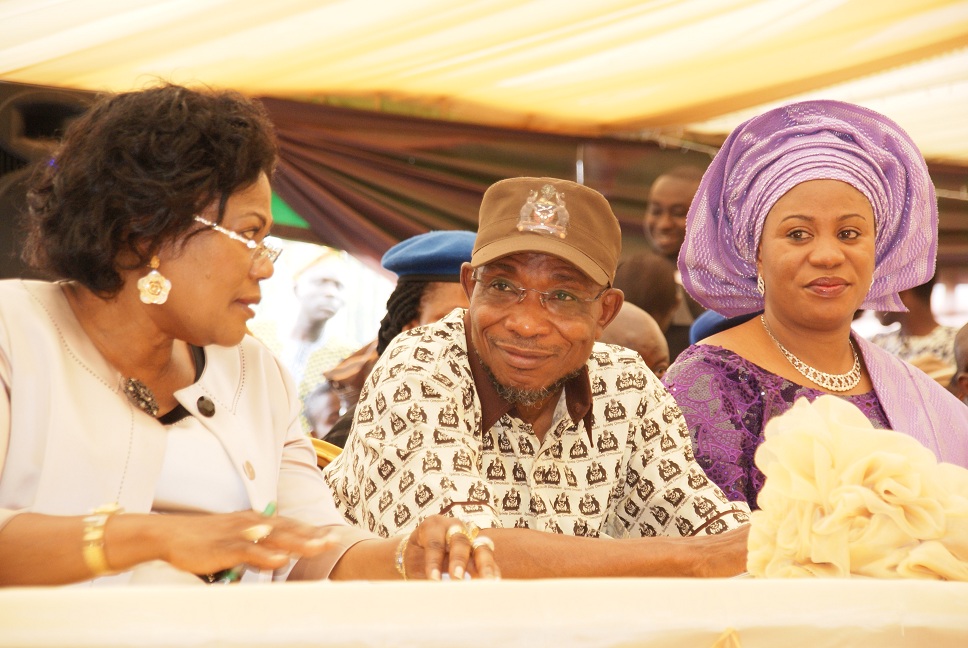 Residents and indigenes of the State of Osun have continued to witness innovations and changes in all sectors of the state especially education. Some of these changes have direct impact on the pupils, teachers, Parent/Teacher Associations, educational institutions, stakeholders and the entire residents of the state.
To teachers, former school owners and others, some of these changes had appeared not too palatable as there were some complaints put across to the government which it is trying to fix to the satisfaction of all. Some of the complaints especially from the former school owners were problem of identity; retention of names that schools bear as well as single-sex schools across the state.
At the beginning of the 2013/2014 academic session which commenced on Wednesday 2nd October 2013, the former school owners at Baptist Girls High School, Osogbo, Saint Charles Grammar School (boys only) and some others resisted the merging of male students from Fakunle Comprehensive High School and female from other schools into Saint Charles Grammar School.
The State Deputy Governor, Mrs. Grace Titilayo Laoye-Tomori who doubles as State Commissioner for Education however rose to the occasion by visiting the affected schools to address the situation and douse the tension.
The re-classifications of schools in the state, government sources revealed, was meant to bring pupils of the same age brackets together in classes and provide necessary tools and teaching aid required for different categories of pupils/students.
The new system would put an end to multiplicity and duplicity of schools which had resulted in decay in school infrastructures in addition to dislocating school system but would create conducive environment for teaching and learning.
It was gathered that some of the positive changes, so far witnessed in the state's education sector include provision of free school uniform to about 750,000 students in public schools in the state, increase in examination and running grants to schools, reduction of school fees in state owned tertiary institutions including Osun State University, provision of adequate instructional materials, school feeding programme to pupils in primary one to four among others.
To some school of thought, the changes are unique especially the distribution of e-learning device computer tablet otherwise called "Opon Imon", to all students in senior secondary schools across the state, re-building and construction of new modern classrooms and new educational system of 4-5-3 policy encompassing the re-classification of primary and secondary education into Elementary, Middle and High Schools; the sample of the middle school (Salvation Army Middle School, Alekunwodo, Osogbo) which was commissioned on Wednesday October 2, 2013 by Governor Rauf Aregbesola.
The commissioning of this school marked the flag-off of the new school system (re-classification) which had been in the drawing board for more than a year. Under this new school system; the state is targeting building 100 Elementary Schools, 50 Middle Schools and 20 High Schools as first phase. High School will be having facilities such as boarding, staff quarters, standard laboratories, food courts, standard sporting facilities, school hall of 1000 minimum sitting capacity and school managers for proper facility management.
The elementary school will comprise pupils from ages 6 to 9 years or primary 1-4 with maximum capacity of 900 pupils in cities and lesser population in rural communities. The school daily activities run between the hours of 8am and close by 2pm. The schedule is believed to have been put together for effective implementation of school feeding programme called 'O Meal'.
Pupils in Middle School range between the ages of 10 and 14years or preferably Primary 5 to Junior Secondary School (JSS 3) with enrolment capacity between 900 and 1,000 and their daily school activities will run between 8am and 3pm.
Those in High School are between the ages of 15 and 17years or rather Senior Secondary School (SSS1 to SSS3) with enrolment capacity of 3,000. Their daily activities run between the hours of 8am and 5pm. Here, the pupils would be provided with e-learning device called "Opon Imon" with government responsible for the payment of WASC fees.
While performing the commissioning of the Salvation Army Middle School, Alekunwodo, Osogbo which was used as pilot scheme of modern school buildings being constructed by the current administration, Aregbesola brought himself down to the level of the pupils by dressing in school uniform for the middle school.
Immediately Governor Aregbesola stormed the venue of the commissioning in school uniform, large crowd of people moved in his direction to have glimpse of his appearance. The pupils hailed his attire and he waved consistently to the admiration of the pupils, parents and school teachers and head teachers.
There were excitements on the part of the parents, pupils and teachers at the occasion even as local drummers and musician invited for the occasion added glamour to the event with some political songs.
In her welcome address, Mrs. Laoye-Tomori, pointed out that the school has proved the skeptics wrong. She said though it did not come cheap, adding that the building which she described as one of the many to be commissioned, represents the crowning glory of the Aregbesola revolutionary agenda in the education sector.
Laoye-Tomori said; "I feel like 'break dancing', even at my age. The joy excitement, sense of fulfillment all rolled into one. I specifically thank God that I am alive to see the coming to fruition of a vision seen, conceptualized, and deployed by my indefatigable governor, Ogbeni Aregbesola.
"When Governor Aregbesola made the promise to transform the education sector, many people as usual, thought it was a mere campaign sloganeering. The education transformation agenda of the present administration is the holistic type; the government meant a systemic overhaul.
"The daily feeding of pupils in the public elementary schools across the state (with its economic multiplier effects and the empowerment of over 3000 women appointed by the state as Food Vendors) is one of the critical steps taken by this administration to address the forlorn decay that we met in the education sector when we assumed office.
"In addition, provision of school uniforms for all pupils and students in the public schools in the state, provision of adequate financial support to public schools as grants, running costs, and examination fees. The introduction of training schemes, promotion of teachers, and prompt payment of teachers' salaries helped in no small way to stem the high turnover of skilled teachers.
"The contractor has put conservative cost of this beautiful edifice at about N165million. The skeletal structure of the building alone cost about N90m, while external work, reclaiming the school property (compensations inclusive), and overcoming the challenge of erosion gulped over N50m. Furniture and fittings, other esthetics cost about N25m. Now that the building is commissioned today, we will have accurate cost figure of the school. Suffice to say, that whatever the total cost come up to, my Governor is committed to funding the advancement of education up to the standard acceptable to us.
"For the records, our administration embarked on the re-classification exercise for the following objective reasons: – first, the hitherto poor performance of students in both internal and external examinations necessitated the need by Government to introduce the new school system and re-classification which is believed would help to revamp the rot in the education sector and bring back its lost glory".
According to her, with the new arrangement, government will be able to provide necessary tools and teaching aids required for different categories of pupils. It will also make inspection and supervision of schools easy and effective.
The new school system, she said, aims at removing financial burden of running of schools totally from parents and saddles the government wholly with the responsibility of school infrastructural development, funding and management. It is, according to her, designed to make access to quality education available to all children of Osun without any discrimination, thereby giving a level playing ground to all of our students.
While speaking, Aregbesola said that the commissioning of the pilot scheme was a resounding re-affirmation that state education policy is a train engineered for a one-way trip to success.
The governor remarked that the trip began with the Education Summit convened when he assumed office, noting that the Summit was summoned against the background of the decay the administration met in public schools, which it found simply unacceptable.
In his words; "The Summit was summoned against the background of the decay we met in Osun public schools, which we found simply unacceptable. The Summit, composed of eminent Nigerians like the Nobel Laureate, Professor Wole Soyinka, came up with a reform blueprint to overhaul public sector education in the state.
"We have since been working assiduously to implement the reform plan. The commissioning of this school is good evidence that all is going to plan with our reform. As part of the reform, we decided to re-organise the school system into Elementary, Middle and High school categories.
"The overall aim of the reforms we are carrying out is to develop the new man intellectually, socially and morally. This new man is placed in the centre of society who views his own development as part of and for the development of society
Aregbesola therefore appealed to parents to support the government in its efforts by preparing their wards for the new system and especially kit them with the new uniform, saying the gains are already tumbling in as the state is witnessing progressive improvement in the academic performances of the pupils.
He noted that beside distribution of Opon Imo and the school feeding programme, the economic ramification of the education reform is simply colossal.
"Some 3,000 women have been employed for the Elementary feeding programme; this is in addition to the gains it has brought to the production capacities of farmer-suppliers of farm produce, as well as the poultry and beef input for the food menu", the governor added.
He also reminded his audience to recall the depressing outlooks of the former schools which he said were never fit for learning, adding that the transformation of the schools is another illustration of the massive transformation taking place in all aspects of the lives of the Osun people.
The Vice-Chairman, Senate Committee on Education, Professor Sola Adeyeye representing Osun Central in National Assembly said in his comment that any nation that did not invest in the education of its youths would fail.
Adeyeye, Professor of Molecular Biology lauded the governor's commitment in revamping education, adding that while many states have not accessed the UBEC funds because they could not contribute their counterpart fund, Osun had accessed it because it did not wait for the Federal Government to contribute its counterpart fund.
The State Chairman of Nigeria Labour Congress (NLC), Alhaji Saka Adesiyan while describing the gesture as unique, noted that the state is gradually wearing new look owing to developmental projects going on across the state.
The Chairman, Osun School Infrastructural Development Committee tagged "O School", Otunba Lai Oyeduntan noted that the state of education in the state was embarrassing before Aregbesola assumed office. He hinted that by the end of the year, 15 Middle, 13 Elementary and 10 High schools would be ready for use of the pupils.
The Speaker, State House of Assembly, Hon. Nojeem Salam in his comment said the administration's policies had revived the education sector.
Though the re-classification of public schools in the state is generating some complaints from some section of the people of the state particularly the former owners and teaching staff in the service of the state government, the state government has promised to look into some genuine claims by the individuals and groups in line of the new policy to make necessary adjustment in the interest of the generality of people.
Laoye-Tomori while justifying the new system insisted that it is not in conflict with the National Policy on Education or the National School Curriculum.
She said; "under the re-classification, we run the National 6-3-3-4 System as well as the normal school academic calendar under the re-classification of the primary and secondary education into elementary, middle and high schools. What we have done is to put pupils in primaries 1-4 under the same roof and environment with provision of modern facilities that is consistent with their age. Here, they spend the first four years of the six years of the 6-3-3-4 system.
"The middle school has pupils of primary 5 and 6 put together under same roof and environment with students of JJS1-3. The pupils of primary 5 and 6 complete the last two years of the six years of their primary education, write their terminal examination and continue with the next segment of three years of the 6-3-3-4 system.
The high school is also designed and purpose-built for students that have completed their middle school to spend the last three years of the basic education in the 6-3-3-4 system.
Remarkably, the State Chapter of All Progressives Congress (APC) has lauded the government for the milestone it had taken in repositioning the educational system. The party in a statement issued and signed by its Director of Publicity and Strategy, Kunle Oyatomi said that the new system climax the series of actions taken since the administration of the Aregbesola to reposition the educational system in the State.
The party noted that citizens of the state are lucky to have the person of Aregbesola at this point in time who has demonstrated passion for education as the basis not only for human capital development but also for the general enlightenment of the people of Osun.
DAILY INDEPENDENT