GOVERNANCE: Local Government Commissioner Hails The Inauguration Of The Commission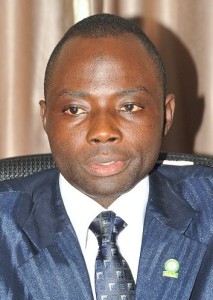 The Commissioner for Local Government, Barrister Kolapo Alimi has commended the efforts of the Governor of the State of Osun, Ogbeni Rauf Aregbesola over the inauguration of the Local Government Service Commission which according to him was long overdue.
Barrister Kolapo Alimi disclosed this while playing host to the Chairman of the Local Government Service Commission and his team who paid him a courtesy visit in his Office.
Barrister Alimi stated that the inauguration of the Commission could not have come at a better time and tasked the commission under the chairmanship of Dr. Peter Babalola to live-up to expectations given its onerous task of correcting the wrongs embedded in the Local Government administration in the state as well as summoning up enough courage to proffer solutions to the numerous problems that have bedeviled the system.
Dr. Peter Babalola had earlier confirmed that his team was not out to witch-hunt any local government workers but to collaborate with the government in bringing and restoring good governance at the local level.
Dr. Peter Babalola stated further that his visit to the Ministry is to reinforce inter-sectoral collaboration as well as joining hands with the Ministry of Local Government to check the lapses that have become the bane of the Local Government administration and to restore discipline to the Local Government system in the state.