URBAN RENEWAL: Firm Begins House Numbering In Osun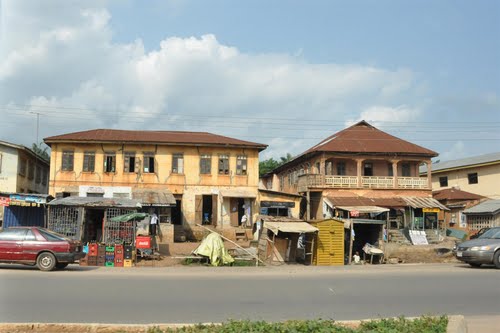 Arrangements have been concluded to number all houses in Osogbo, the State of Osun capital. The Operating Officer of the firm, Mr. Ojo Olanrewaju, disclosed this in a statement made available in Osogbo on Sunday. He said the house numbering project would ensure a more effective security in the state.
According to him, security agents will have no difficulties in identifying residential houses and other structures when carrying out their duties. He stated that the project would be carried out at no cost to the state government, while explaining that private investors would foot the bill.
Olanrewaju said, "In specific terms, our numbering system will be designed to ensure proper identification of places residents or visitors are looking for. The house numbering will provide opportunity of proper security checks and gathering, as the case may be, in any part of the state.
"May we note that this effort is not going to cost the government a dime as it has been planned to attract private investors who will be the sponsors of the scheme. We have thus made contacts with brands, companies, organisations, bodies and groups and sold the idea to them. They welcomed the idea and are ready to contribute to its success."
He stated that the numbering would also add beauty to the houses, adding that the project would be done in phases and would start from the Government Reservation Area in Osogbo, with about 10,000 houses.
The first phase, he said, would be completed within four months, following which the second phase would begin.
He explained that house numbering had become imperative in the state because of the level of its growth, adding that this would ease the difficulties being encountered by those trying to locate addresses.
PUNCH