OSSG Gives Ultimatum To Contractors Handling Local Government Roads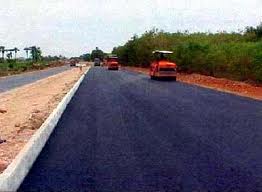 The Government of the State of Osun has given all contractors handling the on-going construction/rehabilitation of road projects in all Local Governments up till December this year to complete their jobs or face the wrath of the government.
 The Special Adviser to the Governor on Works and Transport, Engr. Oladepo Amudah, gave the warning while fielding question from journalists in his office.
 According to him, the performances of some contractors are quite discouraging and fall bellow expectation, adding that any contractor that fails to comply with this directive, would be adequately sanctioned by the government.
Engr. Amudah explained that, the government has provided all necessary  logistics and fund required for good quality jobs and the timely completion and due to weather condition, the government had to extend, yet a greater number of the contractors are still not measuring up to the standard required by the government.
The Special Adviser, however, commended some of the contractors who had so far performed credibly well and admonished them to continue in the same spirit because the government of Ogbeni Rauf Aregbesola would not tolerate shoddy jobs.
OSUN NEWS