Osun Environmental Sanitation Postponed, NECO Holds Nov 9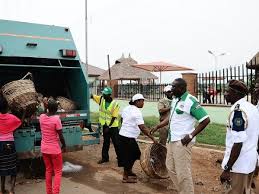 The Bi-monthly Environmental Sanitation Exercise scheduled for Saturday, 9th November, 2013, has been postponed, due to National Examinations Council (NECO) examinations holding on the same day.
The Special Adviser to the Governor on Environment and Sanitation, Hon. Bola Ilori disclosed this in Osogbo.
According to Ilori, the postponement was due to the National Examination Council (NECO), Mathematics' examination expected to hold on same day.
On the school re-classification programme of the Aregbesola administration, Ilori applauded the courage of conviction and determination of the governor to turn the education sector around for the future of the state.
According to him, with the comprehensive overhaul of the system, the O' School concept, the introduction of Opon Imo [Tablet of Knowledge] and other reformatory steps taken by government, students in Osun schools have been given an "unfair advantage" over their peers in public schools across the country.
He called on the critics of the education policy to avail themselves of the information available in the public domain on the direction of government, noting that in a knowledge-driven world that we now live in, all hands should be on deck to ensure Osun produce students who can compete globally instead of looking at all issues from the prism of politics.
Ilori, charged the people to go about their normal activities and ensure that they keep their environment clean despite the postponement of the environmental sanitation.
BIOREPORTS