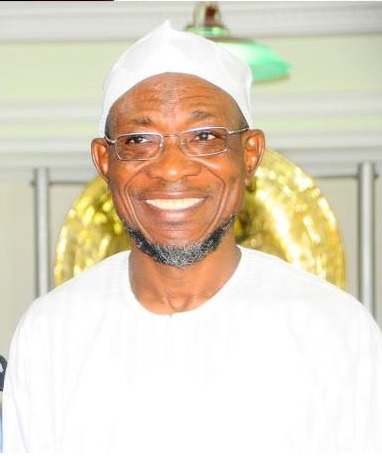 Osun Wins Big In Good Governance Awards 2013 For Infrastructure And Empowerment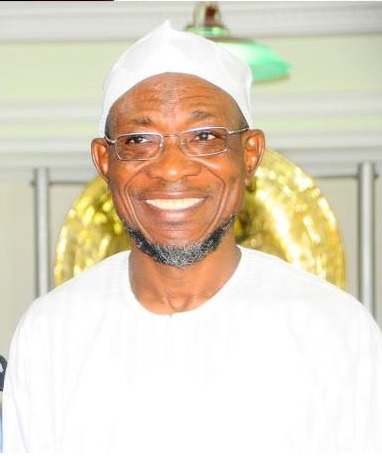 The 2013 Good Governance Award has been held in Lagos, Nigeria's commercial nerve, with Governor Rauf Adesoji Aregbesola winning two awards. The awards for Best Governor in Urban and Rural Infrastructural Development and Youth and Sport Development were won by the outstanding Governor who has constantly remained at the forefront of development and growth in the nation.
With over 40,000 youths employed under the Osun Youth Empowerment Scheme (O'YES); 5,000 Youths trained and empowered in information communication technology under the Osun Youth, Empowerment Technology (O'YESTECH) and over N2.4 billion injected into the economy as allowances for the OYES Volunteers, this is an award well deserved
In Osun, urban and rural development projects are being executed excellently.  The superhighways among many other road and infrastructure projects are unprecedented in the state's history. This has won the development, the popular name of 'Ona Baba Ona' among the Osun people, meaning the  'The King of Roads'. 
The award held on Wednesday, organised by the Business Day newspaper, is in acknowledgement of the governors' efforts in delivering the dividends of democracy to Nigerians.
Awards were given to governors in various areas as it relates to their commitment to sustaining economic development in the nation.
According to the organisers, data for the final awards were collected via the internet and other reliable means.
The event had in attendance government officials and civil society groups
Governor Chibuike Amaechi of Rivers State won the Best Governor in Education Development award while Governors Peter Obi of Anambra State and Theodore Orji of Abia State won the Best Governor on Health Care.
The Best Governor in Agriculture Development award was won by Abdulfatah Ahmed of Kwara State And Aliyu Wamakko of Sokoto while the award For Excellence in Governance was won by the Lagos State Governor, Babatunde Fashola.
The Cross River State Governor, Liyel Imoke, won the Best Governor in Tourism Development award.
Osun State Governor, Rauf Adesoji Aregbesola, won the Best Governor in Urban and Rural Infrastructural Development award.
The Governor of Abia State, Theodore Orji won the award on the State With the Most Improved Security.
The Edo State Governor, Adams Oshiomhole, won the Transparency in Governance Award
Receiving the award on behalf of the Edo State governor, the state's Chief of Staff, Patrick Obahiagbon, said that the award would spur the governor to continue to unleash the 'Tsunami of developmentalism' in the state.
Other awards won were Best State in ICT award which was won by the Cross River State Governor, Liyel imoke and award on the Fastest Growing State Economy, won by the Ogun State Governor, Senator Ibikunle Amosun.
Governors Dr. Rabiu Musa Kwankwaso of Kano State and Sullivan Chime of Enugu State won the Best Governors in Housing Development award.
The award on Youth and Sport development was won by Delta State Governor Emmanuel Uduaghan and Governor Rauf Adesoji Aregbesola of Osun State.