Osun Shines At Oyo Food Tourism Fair 2014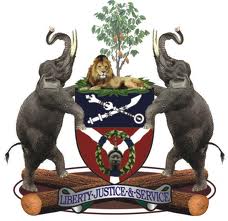 The State of Osun came second position in the just concluded food competition organized by Oyo State Ministry of Culture and Tourism in conjunction with Tourism Care and Hospitality Association of Nigeria, Oyo State Chapter held at Cultural Centre, Mokola, Ibadan.
The competition, which attracted participants from all Yoruba speaking states such as Lagos, Ogun, Oyo, Osun, Ondo, Ekiti, Kwara and Kogi States, showcased traditional foods from each of the participated states.
At the end of the competition, Ogun State came first, State of Osun took second position while the host state, Oyo State came third.
Presenting the prizes on behalf of the Commissioner for Culture and Tourism in Oyo State, Princess Adetutu Adeyemi Akhigbe, the Permanent Secretary in the Ministry, Dr. Babalola congratulated the participating states and local governments for their active involvement in bringing the traditional foods in Yoruba speaking states to the limelight.
Princess Adeyemi, who emphasized that the aim of the programme is to bring the dying and almost forgotten indigenous foods of Yoruba people to the world class.  She then enjoined youths to embrace and learn the best way to prepare these food as this is part of heritage they will inherit form their parents.
Receiving the prizes on behalf of the State, the Permanent Secretary, Ministry of Home Affairs, Tourism and Culture, Mrs. Olajumoke Bello thanked the organizer of the programme for bringing the age-long indigenous food like Eki, Sokun-Sokun, Moin-moin, Iyan Federal, Iyan Gbere, Ikokore, amala funfun, Efo ebolo, worowo and a host of others to the attention of the public.  She also commended the participants from the State of Osun for exhibiting the virtues of Omoluabi in all their activities and for keeping the flag of the state flying among other states.
Highlight of the activities were the inspection of traditional foods by the Oyo State Commissioner for Culture and Tourism and other states' delegates, cultural entertainment and award of prizes to the exceptional traditional foods to participating states and local governments.
Present at the occasion were Permanent Secretaries from the participating states, Managers of Hospitality Industries, Iyalojas and hundreds of participants from Yoruba speaking states.
OSUNNEWS