Osun Distributes 15,000 Free Hybrid Oil Palm Seedlings To Farmers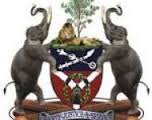 The Government of the State of Osun has again reiterated its commitment to the provision of food through the fulfillment of its Six-Point Integral Action Plan, three of which is aimed at addressing the issue of Agriculture and Food Security.
It is the belief of the Government that, the institutionalized strategy put in place through the Osun Rural Enterprise and Agriculture Programme (O-REAP) is targeted at food sufficiency in the state.
This was the view of the Commissioner for Agriculture and Food Security in the State of Osun, Hon. Wale Adedoyin, while speaking at a programme put together for the distribution of 15,000.00 free hybrid oil palm seedlings to farmers in Ijebu-jesa, Oriade Local Government.
Speaking further at the programme which was facilitated by the Executive Secretary, Oriade Local Government, Hon. Taiwo Fatiregun, the Agric Commissioner charged farmers in the state to make proper use of the various government supports on agricultural farm inputs.
He said that, opportunities abound for free crops for 2014 planting season, such as the distribution of 500,000 cocoa seedlings free to cocoa farmers, sale of 25,000 cashew seedlings at #50.00 per seedling and the sale of 64,000 hybrid oil palm seedling at #100.00 each.
The Commissioner added that the loan facility provided to cocoa farmers, the sales of agro-chemical at fifty percent subsidy to farmers and the distribution of kola nut and bitter kola seedlings free of charge to farmers are all done in bid to  make the state secure in terms of food production.
Earlier in his welcome address, the organizer of the event, who is also the Executive Secretary, Oriade Local Government Council, Hon. Taiwo Fatiregun, thanked all the invited guest at the occasion and urged the farmers to make proper use of the hybrid oil palm seedlings so that, the Local Government will become a hub of food production in the State of Osun.
He then appreciated the Governor of the State, Ogbeni Rauf Aregbesola for creating the enabling environment for the Executive Secretaries in the state to contribute their quota to move the state forward.
The Secretary, All Farmers Association of Nigeria (AFAN) Oriade Local Government Chapter, Alhaji Sule Aresa on behalf of his colleagues, expressed his appreciation to the State Government for the good gesture and advised farmers to reciprocate the kind gesture by making proper use of the various agricultural support which the administration of Ogbeni Aregbesola has extended to farmers in the state so as to ensure food sufficiency for the teeming citizens of the state.
OSUN NEWS