Awo's Vision Remains Light For Education Emancipation, Hails Aregbesola — Afe Babalola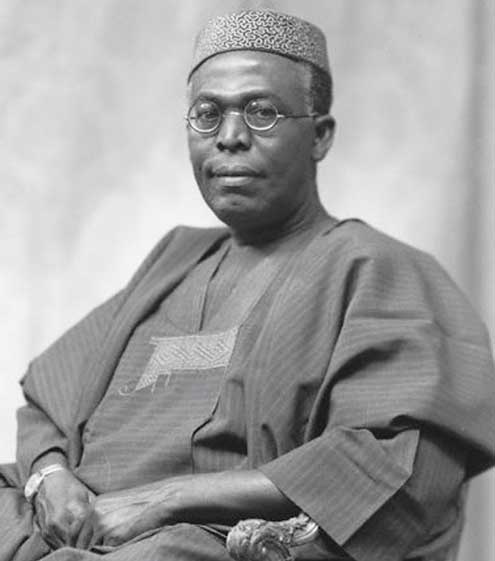 LEGAL icon and founder of the Afe Babalola Babalola University,  Ado Ekiti (ABUAD), Chief Afe Babalola, has noted that the vision of Chief Obafemi Awolowo has remained the torchlight illuminating the paths of political gladiators in Nigeria, even till today.
Chief Babalola, who stated this while receiving staff members of Awolowo Centre for Philosophy, Ideology and Good Governance, Osogbo, Osun State, led by it Director-General, Professor Moses A. Makinde, that paid him a visit in his office, said Awolowo's ideals and philosophy were the light to the political and educational emancipation of the country.
According to the legal icon, Awolowo was a man of "uncommon vision and had uncommon ways of achieving the vision," noting that that was why "he first trained teachers before introducing the free education that is second to none on the continent."
The ABUAD president also hailed Osun State governor, Mr Rauf Aregbesola, for the vision of founding the Awo centre to inculcate the spirit of Awolowo and propagating hard work and academic excellence in line with Awo's ideology.
Professor Makinde, in his speech on the occasion, described Chief Babalola as "a colossus, who made education a priority and as his major agenda and followed it up with the establishment of one of the best private universities in Africa and noted by UNESCO."
Professor Makinde, who unveiled the centre's programme to the ABUAD president, said the curriculum included training in basic philosophy and character traits for ethics that would promote ideology and good governance based on the philosophy of Chief Awolowo and other statesmen of like minds.
He lauded Chief Babalola for the vision of ABUAD and recalled his "remarkable work" as the pro-Chancellor of the University of Lagos, saying his wealth of experience would help "the young, but vibrant ABUAD," noting that "that is why it is not a surprise to anyone that the institution is going places."
TRIBUNE