Aregbesola's Programmes Producing Results, Affecting Lives Of The People –Bishop Oyedepo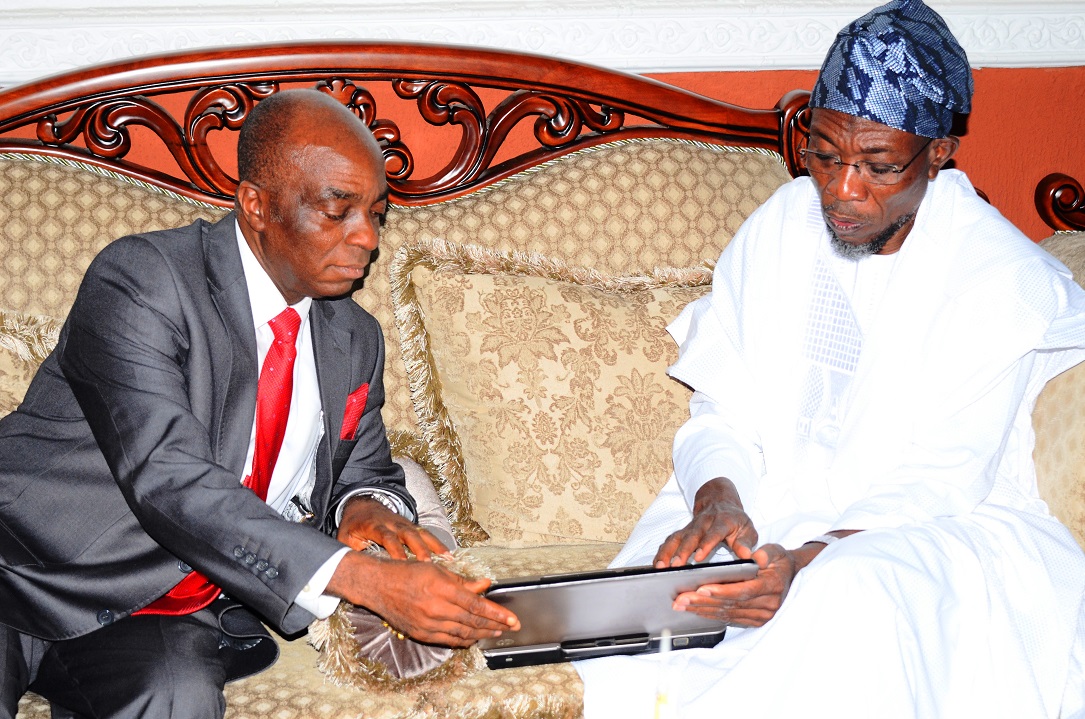 The General Overseer of the Living Faith Church (aka Winners' Chapel), Bishop David Oyedepo, on Wednesday said the infrastructural renewal, particularly the education revolution in Osun deserves global applause.
Bishop Oyedepo gave his assessment today in Osogbo when he paid a courtesy call on the Governor of the State, Ogbeni Rauf Aregbesola.
The cleric noted that any governance that is producing results and affecting the lives of vast majority of the people must be deeply appreciated.
The Bishop strongly appealed to stakeholders to always be at the vanguard of peaceful coexistence, noting that there is nothing like living in peace, working peace and promoting peace.
"There is nothing like peace in the whole world. We should always walk towards whatever will promote peace and peaceful coexistence among our people.
"Let us work for an atmosphere that encourages peace, which engenders growth and development. This is because life is all about promoting the wellbeing of the people.
"I deeply appreciate the infrastructural development. Besides, the education revolution is for us a great achievement.
"I can see the massive road construction going on. This is to the benefit of the people. No policy can remove the roads. I am very impressed," Oyedepo said.
Responding, Governor Aregbesola disclosed that his administration has no political, religious or tribal preference.
Aregbesola stated that it is absolutely impossible for him to be a religious fundamentalist owing to his all-faith inclusive background.
He described as shocking and mischievous the erroneous tag ascribed to his administration as pro-Islamic faith.
Aregbesola averred that if there is any accusation anyone could level against him, it is that he has zero level tolerance for religious opportunism.
He stressed that he has always encouraged people to practise whatever faith they profess, even within his own immediate family.
"My upbringing in Yoruba setting has given no basis for religious antagonism and mutual distrust.
"It is impossible in Yoruba milieu not to imbibe the culture of accommodation, tolerance and understanding of the faith of others.
"I guide my faith as much as I fight for the protection of the faith of others. If anyone would accuse me at all, it should be that I have zero tolerance for fundamentalism.
"Therefore, my liberal disposition to religion is thus farther from the erroneous impression of being an Islamic extremist," Aregbesola said.