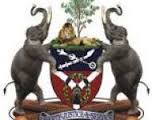 Osun Pays N813m Compensation
Osun State Governor Rauf Aregbesola has paid N813 million as compensation to owners of properties  affected by  infrastructural development.
Commissioner for Lands, Physical Planning and Urban Development Muyiwa Ige toldf the NUJ Correspondents Chapel in Oyo State at the weekend that arrangements had  been made for the payment of the N2billion balance.
Among the property owners and affected traders who got the palliatives, according to the commissioner, are those around the Railway Station corridors as well as shop owners at Ajegunle and Ayetoro.
Ige said: "We have paid over N813 million as compensation in the last 30 months inclusive of palliatives. Yes, we still have about N2billion to pay because of paucity of funds, but we have continued to engage the affected, the claimants to let them know the true position of things, we had a meeting with them a week and half ago. "
The commissioner said a minimum of N100, 000 was given as palliative to the traders who were tenants in the affected buildings to enable them relocate "because the government believed that once they are affected, the businesses would affect their livelihood".
He said the beneficiaries include 295 shop occupiers and tenants at the Train Station corridor who were given N65million; 581 shop owners at Ayetoro who got N58.1million at N100,000 each;  and some settlers at the Airport area of the city.