HAPPY 23rd Anniversary Speech By Omoluabi Governor, Ogbeni Rauf Aregbesola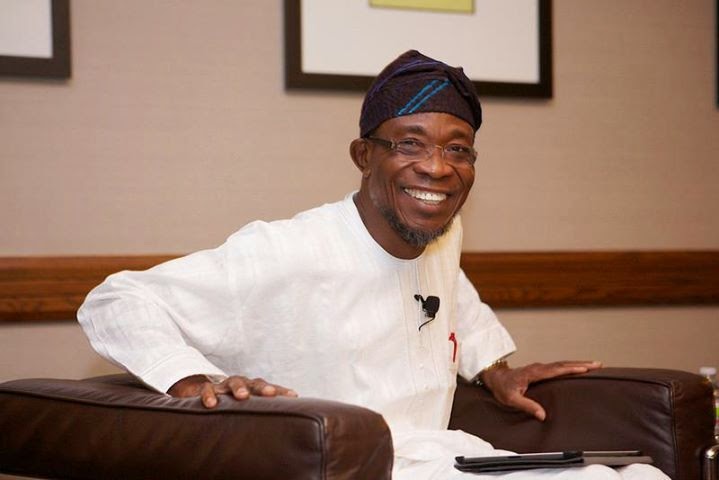 Being The Text Of The State Broadcast Of Governor Rauf Aregbesola On The Occasion Of The 23rd Anniversary Of The Creation Of The State Of Osun

My good people of Osun,
I most heartily congratulate you on the 23rd anniversary of the creation of our state. It has been a long and tortuous path since the creation of our state to the stage we are today, but we have cause to give thanks to the Most High.
The creation of Osun in 1991 was a dream come true for our fathers and mothers who wanted a state of their own through which development could be accelerated in their various communities.
Over the years, the creation of the state has fulfilled some of their aspirations. Government has been brought closer to the people. The longest distance to the state capital is within easy reach. The civil service has provided jobs for many of our youths, including graduates, whose skills and abilities could have been lost to neighbouring states and other metropolis. Osogbo, as the capital city, has also witnessed expansion and renewal; and thus attracted other developments as a result of its status. This has created a cascading effect on its neighbouring communities like Ede, Ilobu, Iragbiji, Ifon, Erin, Ido-Osun, Ibokun, and Ikirun. We thank God Almighty for these developments and many more.
We must therefore be grateful to the founding fathers of the state and the successive administrations that have made Osun what it is today. Major General Leo Ajiborisa (rtd) was the pioneer military administrator. He was succeeded in January 1992 by Alhaji Isiaka Adeleke as the first democratically elected governor. The military returned and Navy Captain Anthony Udofia (rtd) assumed the mantle of leadership on December 9, 1993. He was succeeded by Lt Col Anthony Obi on 22 August 1996. Col Theophilus Bamigboye (rtd) took over from Obi in August 1998 and was the last military administrator that handed over to Chief Bisi Akande on May 29, 1999 in the return of civil democratic government. Chief Akande was succeeded by Prince Olagunsoye Oyinlola on May 29, 2003 and held forth until the coming of Oranmiyan on November 27, 2010.
These great men did their part but there are however many grounds to be covered and the challenges ahead are still formidable.
In the almost four years of our administration, we have striven to provide jobs for our teeming youths and get them positively and meaningfully engaged, revamp the educational system in order to position our children for a future that will be driven largely by knowledge, make agriculture the backbone of our economy in order to feed our people and drive our industries, provide modern infrastructure and make our cities look modern and attractive, among our many other commitments.
It is a formidable task we have undertaken with pride and satisfaction. I am convinced our success at this did not go unnoticed, which you have rewarded at the August 9 governorship election by overwhelmingly voting for me and my party. I thank you most sincerely for this.
Your conduct and choice during this election have distinguished you among the states of the federation as fiercely democratic, principled, courageous, patriotic, wise, intelligent and God-fearing. This is in spite of provocations and temptations. You came out peacefully, defied intimidations and confidently made a choice expressing your preference for me above any other.
You have demonstrated the Omoluabi essence and have made our race very proud. Generations to come will read about your heroic acts and take great pride in their forebears.
I will therefore like to express my profound gratitude to all the people of Osun for the support they gave us in the last election. I will like to thank all the political parties that participated in the election and their candidates. I will also thank the Independent National Electoral Commission (INEC) for doing a good job and for remaining firm in spite of the enormous pressures on it to subvert the will of the people. I will like to thank women specially; and their groups for their exceptional support. My appreciation also goes to all the youths and their various groups for seeing their today and tomorrow in us and for identifying with the progressive platform under which we contested the election.
I will like to acknowledge the goodwill and support of our various professional groups, the traders, market women, artisans, professionals, the business community, transporters, farmers, our children, traditional rulers, religious leaders, community leaders, security personnel, civil servants, activists, housewives and other well-meaning people who stood by us and supported us in every way.
I will like to make a strong case for the promotion of the spirit of love and tolerance among us. We must be willing to accommodate each other and tolerate each other. Above all, we must all strive to seek the good of our community, our state, our nation and our neighbours. We must shun all acts of violence, vendetta and retaliation. National greatness and development requires citizens' pursuit of public good and acting responsibly at all times.
There have been insinuations and unfounded speculations that there will be backlash against those who did not support us in the last election. Nothing could be further from the truth. Expressing a political choice is an inalienable right of every citizen and this choice should be made without fear or favour. Democracy is imperilled when citizens begin to exercise fear of possible backlash for voting for a losing candidate. Only those who commit wrongful and criminal acts during an election need to be fearful because the law would catch up with them, sooner or later. Law abiding citizens have nothing to fear.
The next four years will be great, rewarding and fulfilling and will surpass any previous era in the annals of this state. I am therefore asking for your cooperation and assistance in the effort to build our state and take it to the next level of greatness.
Once again, I congratulate us all on the anniversary of the creation of our state and wish us all many more years of prosperity and advancement.
Osun a dara!