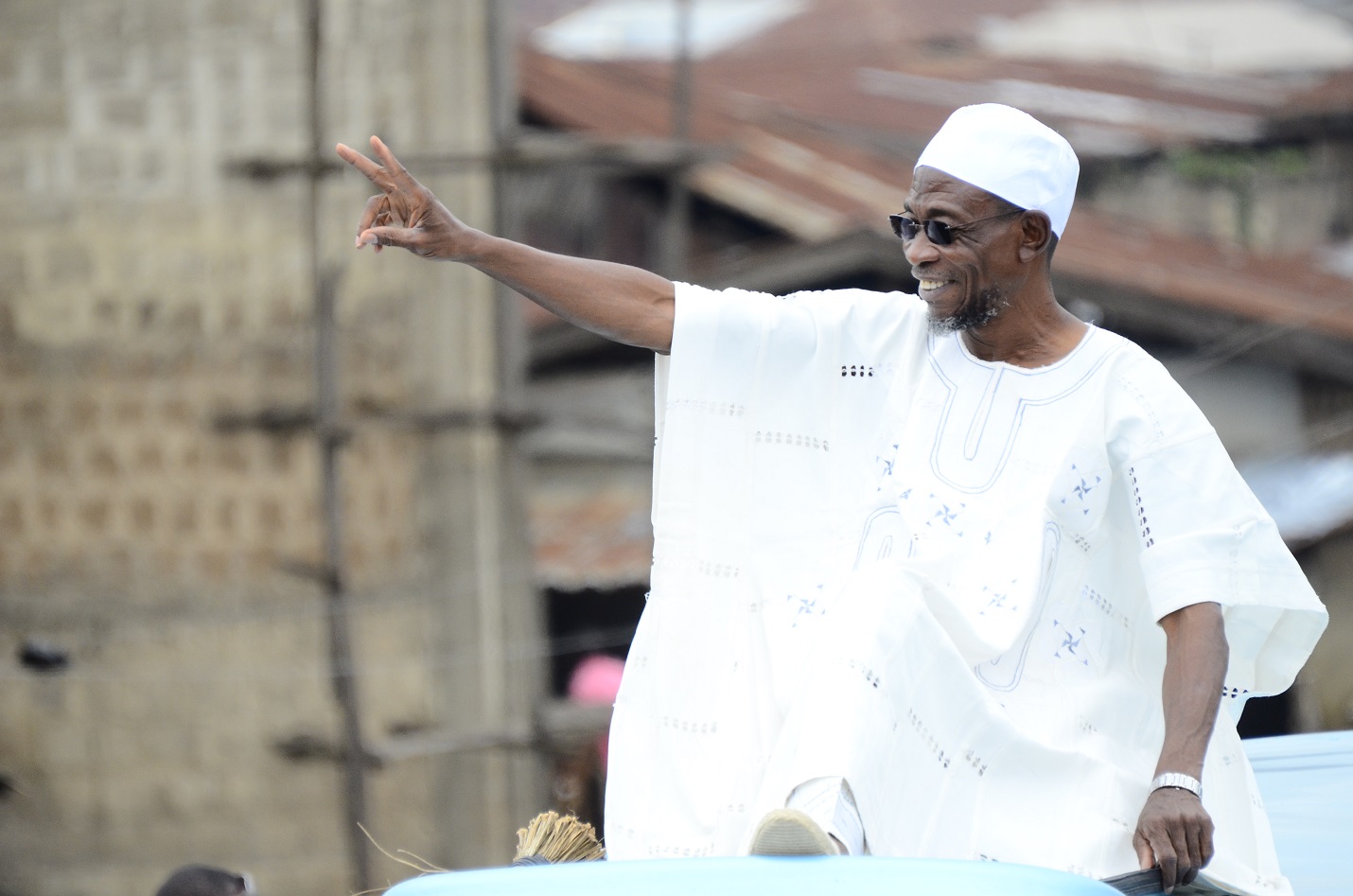 Aregbesola Gets Commendation Over Efforts Against Ebola
Osun State Governor, Rauf Aregbesola, has been lauded for the efforts of the administration to nip the spread of dreaded Ebola Virus in the bud in the state.
The Senior Brand Manager, Premium Brands Grand Oak, Mr. Nnamdi Ezeani, gave the commendation while speaking with newsmen on the measures taken by the state government to prevent the spread of the deadly virus to the state. He explained that the measures taken by the government were in the right direction stressing that it is an indication of responsible administration.
It would be recalled that the state government restricted visit to the Osun Osogbo Grooves to prevent the spread of the deadly Ebola virus to the state during the just concluded Osun Osogbo Cultural Festival.
The state government deployed medical experts at strategic points leading to the Grooves to conduct screening on the tourists to the Osun Water believed to be curative.
The Seamans company had also moved to the shrine on Friday, welcoming people with dance to maintain the usual fanfare of the festival.
Ezeani however, reiterated the company's commitment towards supporting Osun Osogbo festival as well as promoting the culture of Yoruba land.
He noted that the company had supported the festival with millions of naira, adding that it would be increased next year. Though, the grand finale of this year annual Osun Osogbo festival was celebrated in low key due to the announcement by the state Government that foreigners and non-indigenes should be restricted from the festival.
The Seamans was the only company that invited musician this year.
DAILY INDEPENDENT