Lawyers, Others Caution Jega Over Electoral Law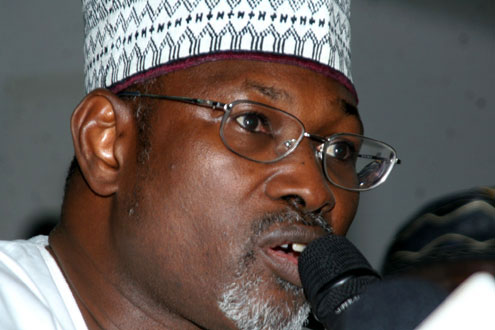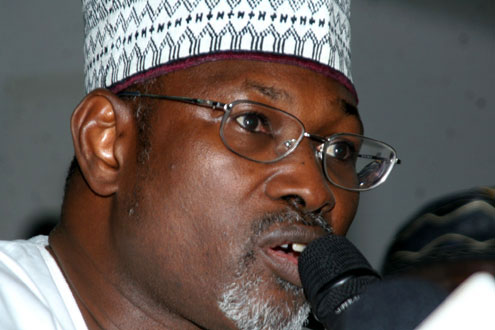 Lawyer and for­mer Lagos State Commissioner for Environment, Dr Muiz Banire, has dis­agreed with the Chair­man of the Independent National Electoral Com­mission (INEC), Prof Attahiru Jega over his claim that taking photo­graph of ballot papers by voters is illegal.
The INEC chairman, at an interactive session of political stakeholders ahead of the governor­ship election in Osogbo on Wednesday, said any attempt to snap ballot pa­pers would be in violation of Section 25(1,2,3,4) of the Electoral Act, and at­tracts a six month jail term if caught or N100, 000 or both.
This came on the heels of the directive of the All Progressives Congress (APC) to its supporters to copy the numbers of the ballot papers and take pho­tographs after thumb print­ing in today's governorship election.
The APC, during its final rally on Tuesday encour­aged voters to record the serial number of the ballot paper and use their phones to take a shot of the paper before leaving the poling unit. The party believes that the action would be a proactive measure to checking any attempt to rig the election.
Reacting to the issue, Banire advised Jega to seek a legal interpretation of the electoral act, which is supposed to serve as a guide. " He goofed. The very section of the elector­al act specially said that it is illegal to take the photo­graph of another person. If an individual feels that his vote will be compromised, that person is allowed to take a photograph of his or her ballot paper. He should learn to consult profes­sional before interpreting the law."
Also reacting to the statement, the Coalition Against Corrupt Lead­ers (CACOL), through its executive chairman, Mr. Debo Adeniran argued that snapping of ballot paper by individual voter should not violate the secrecy of the election.
He said, "Everybody should be free to snap his own ballot paper. That shouldn't constitute a crime. Taking photograph of your own ballot should not violate its secrecy."
"If INEC doesn't have anything to hide, they shouldn't bar people from taking photographs.  That would increase transpar­ency. The ballot paper is the constitutional property of every voter, so should be allowed to snap his bal­lot, if he so wishes. It only becomes an offence if you attempt to take the pho­tograph of other people's ballot papers.
" We are also lending our voice that the new IGP should not use Osun elec­tion as a payback of his appointment because there have been feelers from some quarters that the new IGP may be used to rig Osun election in favour of the ruling party. President Goodluck Jonathan should stay true to his word and should be seen to be fair."