Osun Set To Transform Agriculture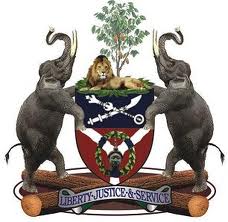 Osun State governor, Rauf Aregbesola, has stated the resolve of his administration to transform the agricultural sector in the state.
The objective of the policy, the governor noted, is to turn the state into a veritable agricultural state, while also revolutionising the status of farmers.
Speaking in Ede during the official launch of the Farmers Input and Credit Support Program, the governor disclosed that plans have been finalised to help each farmer in the state with farm inputs to the tune of one N150, 000 annually.
He remarked that the process of transforming the agricultural sector started with the identification of farmers and evaluation of the farmland through the Geographic Information System (GIS), an arrangement which enumerated 50,000 farmers in the state and detailed their form of farming and what their requirements are.
According to the governor, after the identification, evaluation and registration processes, each of the farmers would be given a Wema Bank Credit Card, which would enable them go to any Farmers' Input Supply and Service Company (FISCO) centre, which are available at every farm settlement in the state and collect their inputs for free.
He charged the farmers to be prudent in the management of farm inputs collected, as they will not be able to collect more than their farmland size, the governor added that at the end of each farming year, the farmers would either sell their farm produce to designated buyers or  dispense with their farm produce .
It is after this has been done, the governor noted, that the farmers will pay the cost of the inputs without any interest charged.
Speaking earlier, the Director, Office of Economic Planning and Partnership, Dr. Charles Akinola, said the program is an indication that the present administration in the State is determined to develop every sector of the economy.