Osun Government Task Citizens On The Need For Tax Identification Number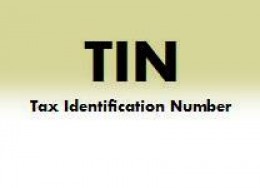 The Government of the State of Osun has on Monday September 15, 2014 tasked citizens of the State to register for their Taxpayer Identification Number (TIN) in order to create a tax friendly environment in the state.
Governor Rauf Aregbesola, who was represented by Mr Aina Leye, the Permanent Secretary in the Ministry of Finance, stressed on the important of the citizen to have the TIN and its significance with benefits attached.
At the public presentation on the important of Taxpayer Identification Number TIN, organized by the Osun Joint Tax Board, in collaboration with Federal Inland Revenue Service, (FIRS) held at Leisure Spring Hotel, Osogbo, the governor said, Tax friendly environment was vital for socio-economic and infrastructural development of the state.
Aregbesola while emphasizing the need for every individual to procure his/her own TIN said would help to ensure proper and accurate taxpayer database, which would boast the Internal Generated Revenue (IGR).
He said there was the need for civil servants and bonifide citizens of the state to support the projects towards the actualization of the intended purpose.
According to Aregbesola'' Every Osun born citizen is qualified to have their taxpayer identification number, which would serve a lot of benefits and significance in their daily dealings.
While commending the people of the state for deemed it fit to always pays their, Aregbesola said majority of physical projects being carried out across the state were done with the aid of tax as the federal allocation has reduced.
He therefore urged the people of the state to always support his government, just as he promised more dividend of democracy.
Mr Dayo Oyebanji, the Chairman of Osun Internal Revenue Service said taxpayer identification number was significant to ensure a taxpayer database profile.
Oyebanmji said tax was the only way a bonafide citizen of Osun can be represented in the government.
He said, tax payment can be traced to the holy bible in Genensis 2: 13, 18 and in the holy quran 2: 31-33.
According to him,'' TIN was the first of its kind in the South west and Osun happened to be the first to be staged and urged all Osun citizens to registered in order to enjoined the enormous benefits attached.''
A Representative from Joint Tax Board, Abuja, Barrister Yemi Aladesewe, who delivered a day public sensitization lecture on the Tax Identification Number (TIN), said the lecture would provide legal frame work for the operation of the tax identification number.
Aladesewe said that any tax payers who go against the legal frame work would be liable to pay administrative fees of N250, 000.00.
According to him,'' TIN project was introduced to harmonized the tax database nationwide and also help the tier of government to plan for revenue government