Osun Set For Referendum On Proposed LCDAs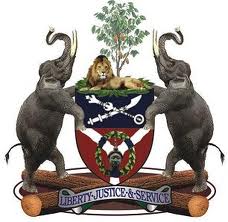 Appearing before members of the state House of Assembly, the OSIEC chairman, Olusegun Oladitan, said the commission was ready to hold the referendum, but was only waiting for the Assembly to give its directive on the issue.
Oladitan maintained that the commission had already conducted training for its staff on how to conduct a peaceful and accurate referendum, adding that the staff had also visited the headquarters of the proposed LCDAs to ascertain their preparedness.
On the awaited local government poll, Oladitan said the commission was ready to conduct election into the council areas in the state, adding that members of the commission had also travelled to neighbouring states that had conducted council elections to get firsthand experience on how it was being done.
He stated that as soon as the Assembly gives its nod and approves date for the exercise, the commission would recruit ad-hoc staff to ensure adequate manpower and other resources are available for the poll.
Speaker of the House, Najeem Salaam, immediately directed the chairman of the commission to liaise with House Committee on Local Government and Chieftaincy Affairs on conduct of the referendum.
He implored the commission to ensure level playing ground was created for all the political parties that would participate in the election, saying the conduct of free and fair election by the commission was necessary for the development of the electoral process in the state.
Governor Rauf Aregbesola had on December 16, 2013, presented a bill to the House for the creation of additional 27 local council development areas from the existing 30 local government areas in the state.