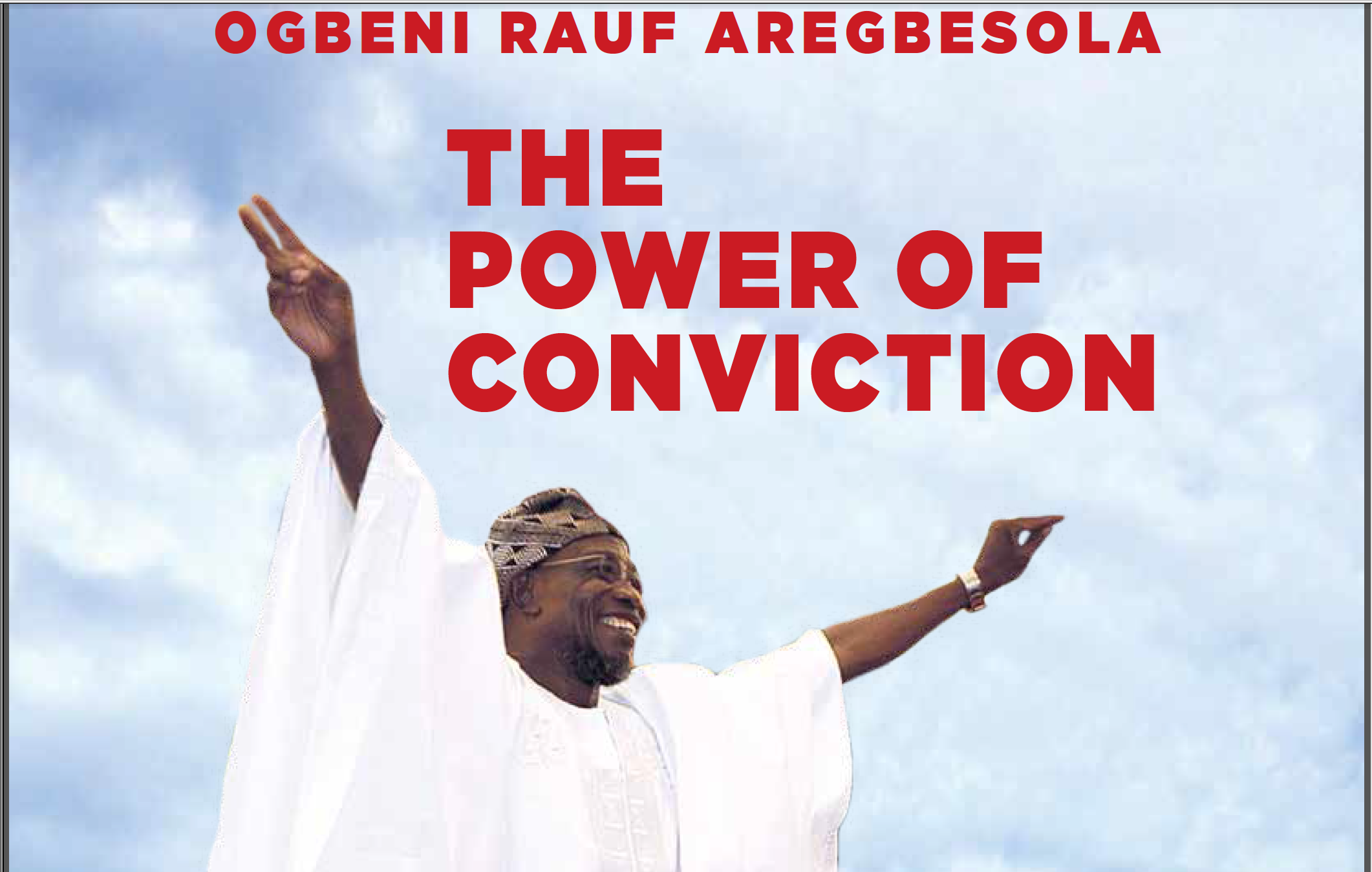 DOWNLOAD BROCHURE: 100 Reasons Ogbeni
The Power of Conviction. That is what may be used to describe the force behind the creation of www.hundredreasonsogbeni.com, the website that went viral during those fever-pitched days leading up to the last gubernatorial election in the State of Osun. The emergence of that website is a lucid testimony to what can come from inspiration triggered by factual comparison between a manifestly consistent change-making administration and a set of political players of controversial character and questionable agenda.
But, truth be told, the website was also a product of desperation. A desperation born out of an event of utmost incredulity, which unfolded in a neighbouring state, where logic was turned on its head when a sizeable proportion of the electorate voted out (or, so we were told) a performing chief executive. Very few they were, if any, of the Omoluabi of Osun, that did not fear the worst in view of these happenings, especially with the posturing and utterances (not to mention needless intimidation by the central government) of these pretenders to the seat of governance of Osun State.
Of course, most people saw through their pandering, verbosity and bombastic. But, since the state, in spite of the manifest will of the cross-section of the electorate, would still need to go through the electoral process, thousands of Omoluabi were apprehensive. How could we be sure that the hitherto "fool-proof" formula so recently used next-door would not be repeated here?
We have Providence to thank for the resounding success that attended the re-election of Ogbeni Aregbesola. It was well deserved, through and through. To signify that this victory reflects the wishes and aspiration of the people, there were celebrations all over the state.
In the euphoria of this victory, we may lose sight of some things that affirmed our decisions and convictions to throw our weight behind Aregbesola. This handy volume is produced to remind us of those things that endeared him to us. Not only that, it is to direct our minds to the fact that the process of politics does not end with the election of the political player; it is a continuing conversation. We must put our mouths where we put our votes. We need to contribute to the political process by putting forward constructive criticism, suggestions, even commendations. We need to seize the moment and tell the truth to power. The website need not outlive its usefulness with the conclusion of this electoral process; we think it a good idea that it should serve as a meeting place for all patriotic Omoluabi to ventilate their ideas, inspirations, contributions, observations, even commendations, so that we'll have an even better (and a politically-conscious) state. After all, Democracy is about giving the power back to the people!
We thank you all, Omoluabi Osun.
Osun a gbe wa o
To download full brochure copy, please click HERE