4 Fun Activities To Checkout During The Osun-Osogbo Festival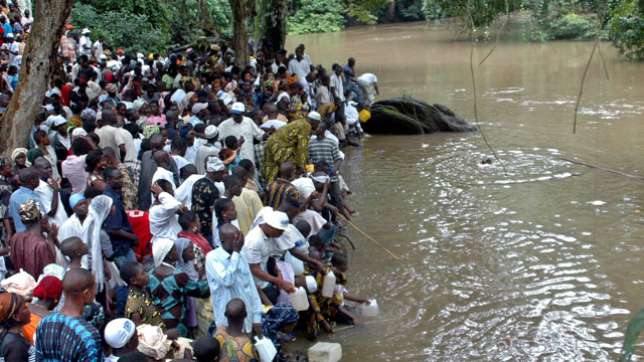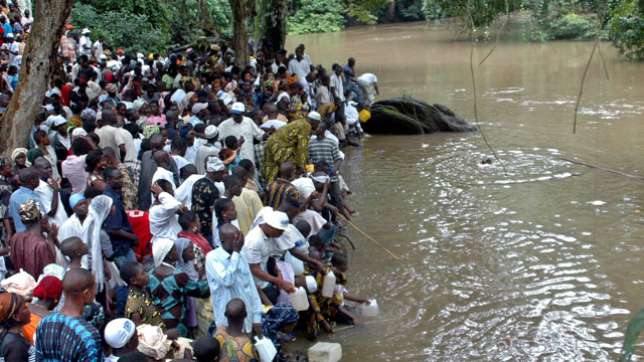 Osogbo is agog with activities as the festival holds. Tourists are flooding the ancient town to witness this 600 hundred year old festival. The fiesta has evolved over the years to become one of the most anticipated celebrations in Nigeria and the world. It is held in August and commemorated to renew the pact Osun people had with their deity.
It is a fun filled and enthralling event that leaves tourists desiring for more. They should be prepared for a two week idyllic adventure as it features key activities. Jovago.com, Africa's No 1 hotel booking portal highlight some of these joy-springing traditional performances to look forward to.
Procession to Osun River
Natives believe the Osun River has healing and spiritual powers. This mystery adds to the frenzied atmosphere of the festival thus, everyone looks forward to this trek.
The procession starts from the palace of the Ataoja to the Osun Sacred Grove where the river is located. It is led by the Ataoja of Osogbo and Arugba-virgin maiden. The Arugba, a female that has not been deflowered becomes the cynosure of all eyes as she carries out the responsibility of carrying the rituals meant for the Osun goddess. At the river, tourists pour out their desires to the river god and it is believed their wish will be granted.
Oloju-Merindinlogun 
The Atupa Oloju-Merindinlogun, meaning lamp, is a significant feature during the celebration. The lamp is 642 years old and has 16 points. It is  lit on the 6th day of the festival from 7 am to 7 pm with the Ataoja, his wives, Ifa priest, Osun priest, and traditional chiefs walking circles around it thrice while dancing to the admiration of the people and tourists.
Iwopopo
The Iwopopo or street cleansing is one of the early activities of the festival. The people come out in their numbers to pay respect to the Ataoja of Osogbo as well as pray for peaceful co-existence in town. The programme is spiced by musical performances.
Competitions
The festival has a handful of competitions lined up to entertain visitors. These  are mainly traditional games.
Children are also part of the fun as games are organised to encourage them appreciate culture. It is in four divisions namely dancing, drumming, and Yoruba spelling bee.