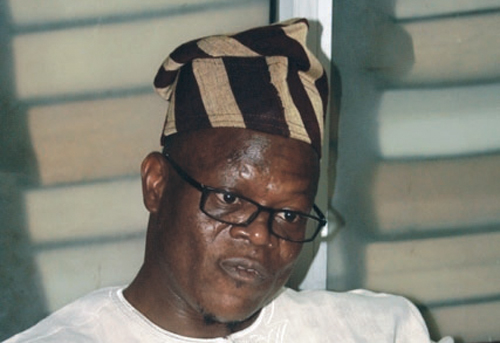 Osun Summit, A Failed Attempt To Rubbish Aregbesola –Ajibola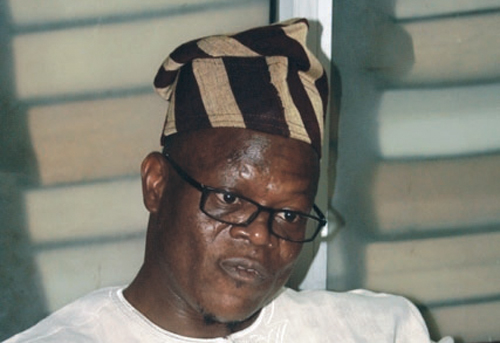 Bashiru Ajibola, a lawyer, is a former Commissioner for Special Duties and Regional Integration in the State of Osun. In this interview with Gbenga Faturoti, he spoke on recent summit conveyed by concerned stakeholders saying economy of Osun is vibrant despite challenges of unpaid salaries to workers in the state. Excerpts:  
A group called Osun Stakeholders recent planned summit as a way of  addressing the current financial crisis in the state of Osun, what is your take on this and what necessitated the convocation of the summit?
In the first instance, I don't believe that there is any such group as Osun State Stakeholders. What I mean is that a pocket of individual who are working for the defeated governorship candidate of Peoples' Democratic Party (PDP), Senator Iyiola Omisore thought that they could laugh on the national crisis by trying  to re-organise the opposition in the state of Osun and therefore there is no such thing as Osun State Stakeholders.
The question which you should have asked them is that 'where were they before June 2015?' Secondly,  when you look at the three dramatic personalities that said they are the stakeholders; you look at what are their antecedent and what do they represent? One there was one Segun Akinwusi who was our Head of Service and presided over the bastardization of the new pension reform scheme adopted under the old administration; we also saw Akinwusi who contested on the platform of Social Democratic Party (SDP) against Mr. Rauf Aregbesola and got less than 600 votes statewide and he is now coming around to say he represents Osun State Stakeholders. He presided over Osun Civil Service Structure that has a population of between 22,000 and 25,000 and yet in general election in Osun he recorded less than 600votes, this shows the kind of person behind the summit.
What are the kind of persons he has mentored during the time he was in the leadership of civil service for close to decade and cannot even garner 1, 000 votes? . Second is Niyi Owolade who was the Attorney-General in this state that was even slashed out at the Court of Appeal in my presence that he does not know how to cite a case. Also you are talking of somebody like Yinka Odumakin; we know the antecedent of Odumakin, he was one of the people going around praising  Goodluck Jonathan and lying to him and these are people that led the man to become failure. The other person, Dr. Muyiwa Oladimeji, the man saw that the summit is not okay and he withdrew from the scheme. So when you have three people coming around and say they are stakeholders, it speaks of what kind of stake they have.
They were hired by failed politicians in the state. Niyi Owolade also contested the governorship election last year and he did not get up to 300 votes statewide. So the so called Osun State Stakeholders is not a group but a pocket of individual seeking to re-organise the opposition possibly ahead of the next election.
 What impression do you have about the summit?
Now talking about summit, I know that journalists were present at the summit and the number of journalists that attended the so called summit were more than even the partakers at that summit. We saw the pictures of the people who were at the high table; we saw Akinwusi, we saw Yinka Odumakin; we saw Niyi Owolade, he said Chairman is the retired Supreme Court Judge and he was not there. They said they invited former governors and how many former governors were present? How many former Commissioners were there? How many former and current State Assembly members were there? How many top civil servants were there? This is just an amalgamation of disgruntled individual seeking to laugh on the national wage crisis which the present administration both at the state and national level are already addressing. If that is what they called summit I reserve comment for such.
This so-called stakeholder just wanted to laugh off on the plight of the workers to launch themselves politically. They don't even have the genuine interest of workers at heart. They have not  come up with any possible solution about the issue of workers but only want the state to go down because they want to profit politically from it but as God will have it, the state is striving and it will continue to excel and. As Rauf Aregbesola said on November 27 2010 that our journey to greatness has resumed and we are not going to go backward in that regard.
One of the conveners, Odumakin has denied the claim that the summit was not being sponsored by Omisore, what is your take on that?
What do you expect him to say? I know him very well Odumakin has only been hiring instrument of whoever can pay him and I can defend that. Before he was in Afenifere, later he moved to Afenifere Renewal Group when Asiwaju Bola Tinubu was the leadership at that time. At a point he went to join General Buhari as his spokesperson, he abandoned General Buhari because of the pedigree; integrity and peculiar purpose, he left to join Jonathan Campaign train and now that Jonathan has failed, he has come down to Osun to come and collect the bill from Iyiola Omisore. So he will naturally deny that. The question you should have asked him is that why sudden interest in Osun? He is now claiming to be the son of the soil and in what way has he ever makes any contribution to the politics and development of the state of Osun. So he is a political hiring instrument as far as we are concern.
There is an allegation that Governor Aregbesola sponsored thugs to dislodge the conveners of the summit, what is your stake about that?
I think that is a lie from the pit of hell if these characters can say that. You can go to the hotel where they said they booked. The hotel management has come out that they don't even tell the hotel management that they wanted to hire the hotel for summit. They lied that that they wanted to do wedding and some sort of other ceremony. Secondly, knowing full well that they don't even have people to attend because eventually they said they relocated to Ile-Ife, In Ile-Ife, like I said how many governors or former governors attended? Who are the dramatis  personae that have played critical roles? How many traditional rulers were present? How many top civil servants; how many technocrats were present? These are just comedians as far as we are concern to talk about summit. Then they claimed that the police were there? Police did not arrest anybody. I also heard them saying pensioners were attacked, pensioners were killed, let them come with the names of the pensioners that were attacked and that were killed. The reality is that this characters are just liars, had been paid and that is just what they know how to do best.
But the group claim that the idea came up when Governor Aregbesola declared that the situation in Osun is beyond him and his administration and that they wanted to give leeway in terms of suggestions on the way out of the present financial predicament, what is your take on that?
I want to say categorically that there is nowhere Governor Aregbesola said Osun situation is beyond his control. What he said categorically in the media is that the situation is not of his own making. It was because of the dwindling allocation nationally that has affected the payment of wages in Osun and if that is not the truth, the question you need to ask is that why is the federal government through the National Economic Council set up a committee headed by the Vice President to look into the wage crisis in the country?. If one or two people have disease, you can say that it is a peculiar case but when 23 out of 36 states have the same challenge that is an epidemic. That is a national issue. So you cannot now localize national issue within the doorstep of Rauf Aregbesola? I read in the media that the federal government even sends a request by Edo State Government to raise facilities to the National Assembly.
So,  if the challenge that is national and caused by the corrupt and rudderless government of Jonathan's administration whereby the resources of the states dwindled by almost about 65%. It will interest you that the net allocation of Osun in April 2015 is N256million at the peak of all allocations to the state of Osun. Since 2010 we are having 5.2billion. Let us even assume for the purpose of argument that every month since 2010 we have been having N5.2billion does it amount to N540billion that they claim Osun has received? These are people that just fabricate stories. They came forward to claim that Osun is owing N483bilion, I read it in the media the Vice President that is the Chairman of the bailout committee of the federal government said that the whole 36 states are owing N683billion, so if the whole 36 states is owing N683billion, how can the portion of Osun be N483billion? These are charlatans .
Then on the issue of the stakeholders coming with a way out; ask yourself, since they have come up with the so called summit, what proposal, solutions, what diagnosis have they come forward with it? They are just attacking the personalities and the government of Rauf Aregbesola. So that shows clearly the motive behind the so called summit. I read the interview that Odumakin granted. Did he come up with any solutions proffered according to him? He said he mentioned about gold reserve in Ilesa which is within the exclusive of the federal government; the state of Osun Government had commissioned study on the gold reserve of Osun; we have known the quantity; we have known the locations; the challenge that we have is that the project is capital intensive and it will interest you that Osun Government is one of the few state governments in the federation that have licence to mine deposit in Kogi State through Omoluabi Mining Company.
So we are creative in the way we generate resources. So as far as we are concern, the purpose of the circus called summit is to create a framework to castigate Aregbesola's administration when Iyiola Omisore lost woefully at the tribunal, at the Court of Appeal and at the Supreme Court and was rejected by Osun people on August 9th 2014.
The group suggested that Aregbesola's administration should be probed  by EFCC and ICPC going by the communiqué issued by the organisers of the summit, do you support that?
It show clearly the intention of the so called circus called summit. So the only thing they can come up at the summit is that Aregbesola should be probed by EFCC and ICPC, you don't need to call a summit for a government to be probed. If you know that you have facts and figures, you write petition they can do so and you also know that we know this elements that are trying to re-organize opposition in the state, they are also behind the worthless piece of paper by a serving Judge but unfortunately bringing the legal profession to ridicule to write a baseless petition. When you look at it the allegation they raised, they said there is mismanagement, what are facts and figures? Where is the documentary evidence backing the claims?
Anybody can just wake up and said Osun is owing N483billion, there is no bank that can give that kind of facility to the state because there should be carrying capacity. These are the elementary principles of finance for a state to be able to access facility, you must have carrying capacity, Osun cannot have the carrying capacity when our IGR is N1.6billion. Our allocation that base on salaries is N4billion, so what is the carrying capacity for a loan of N483billion? It doesn't make sense.
As a stakeholder, is it true that Osun is bankrupt?
I am a legal practitioner by profession. A  state cannot be bankrupt; you can use bankruptcy in the contest of an individual. When you are talking about some of these languages, people don't know what they are talking about. Yet I will say we have challenges being unable to make our salary obligations,  but it is not peculiar to the state of Osun. It affects as I am talking not less than 23 states in the country. As I am speaking now, we have addressed the challenges. As I am speaking, workers in the local government councils in the state have collected up to May 2015 and for the workers in the state they have been paid for the month of February 2015 and some states are even owing more than us so the challenge is a national thing and if you have issue of financial challenges it does not mean that you are bankrupt. You cannot even use bankruptcy as a technical term for a state.
By your own assessment, what is the state of economy of the state of Osun and is there any hope that it will bounce back?
The state of economy of the state is not just about the payment of salaries, economy encompass so many activities. Are you saying you go to market in Osun and market is not being sold? Are you saying the artisans are not doing their duties to survive? Are you saying transporters are not doing what they supposed to do? When you talk about economy, it encompasses a lot of productive, commercial activities. So economy is vibrant in the state of Osun as far as we are concern. Though we have challenges in the payment of salaries and it is being addressed and workers as I am speaking are being paid.