Aregbesola Dissolves LGAs Executive Secretaries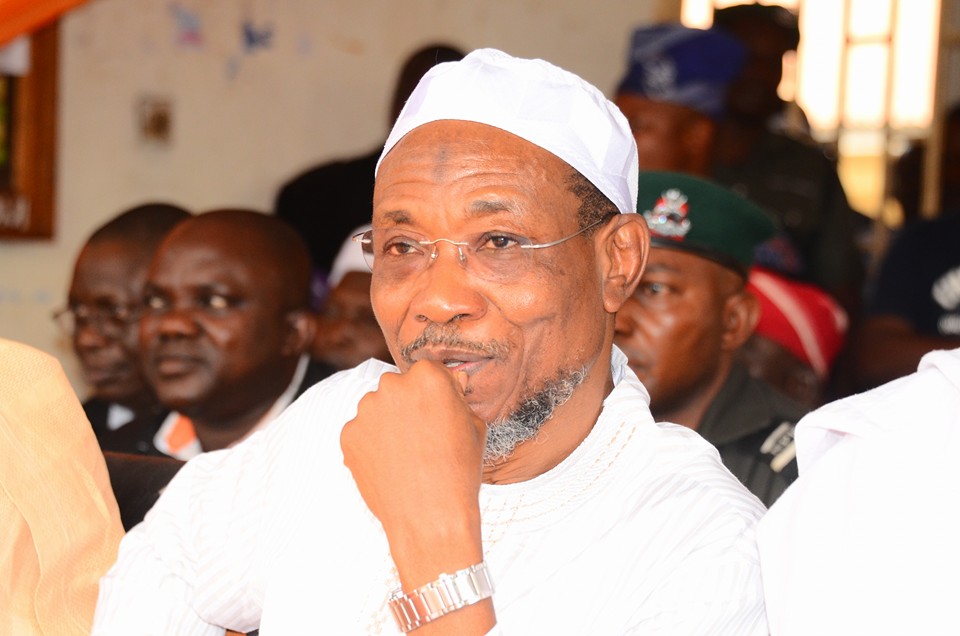 Governor of Osun state, Rauf Aregbesola has announced the creation of additional 31 local council development areas LCDAs, three Area councils and two administrative offices.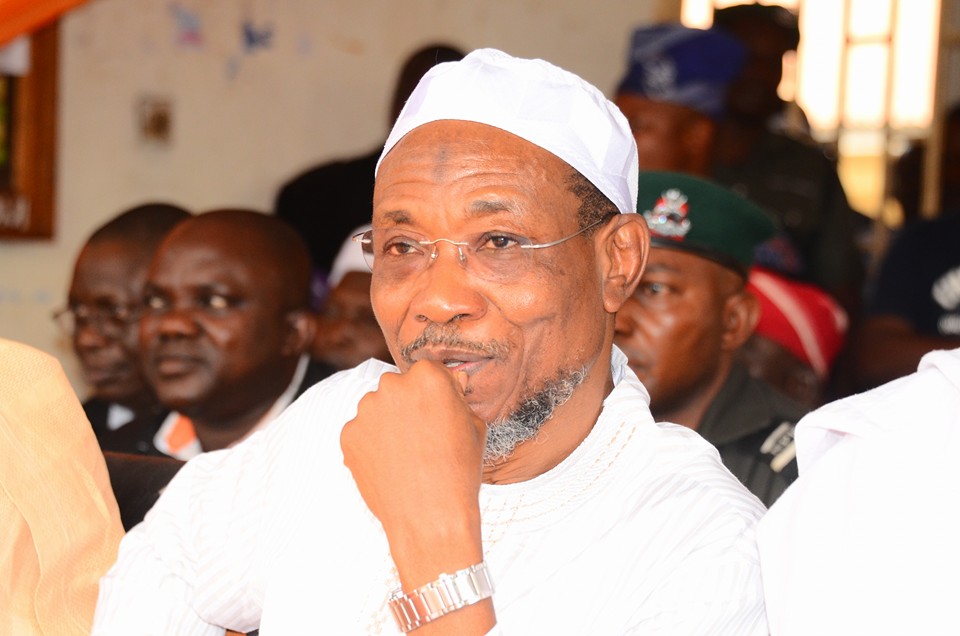 This is just as he dissolved the executive secretaries of the existing 30 local government council and moadakeke area office.
Governor Aregbesola made the announcement in a broadcast to the people of the state at the earlier hour of today.
According to him, creation of the LCDAs which would be managed by council managers to be appointed by local government service commission from grade level 14 officers in the local government for three months, became necessary to bring government closer to the grassroot people.
He assured that the increase in number of the councils, will in no way add to the financial burden of the state, saying the same number of staff will still run the councils, as no new appointment will be made.
"My good people, I am pleased to inform you therefore that in place of the old order of only 30 local governments and an Area Office, we now have additional 31 Local Council Development Areas (LCDAs), three Area Councils and two Administrative Offices in accordance with the requests which you democratically placed before us. The list of the new LCDAs, Area Councils and Administrative Offices, their territories and headquarters will be published soon and is also available at the State House of Assembly, Ministry of Local Governments, Chieftaincy, Water Resources, Rural and Community Affairs and Local Government Service Commission.
The management committees made up of the executive secretaries, deputy executive secretaries, scribes, members and special advisers have acted excellently, astutely managed scarce resources and faithfully served their communities. However, financial and other considerations have forced us to adopt a new parliamentary system which is compact, efficient and better, in the present circumstance. The management committees of the 30 Local Councils and Area Office are hereby dissolved and their Executive Secretaries, deputy executive secretaries, members, Special Advisers and other functionaries removed"
Aregbesola further revealed that, the new LCDAs would be saddled with the responsibilities  of market management, revenue mobilization and generation and sanitation.
The primary responsibilities of our new local government system are sanitation, market management and revenue mobilisation and generation. This is consistent with local government administration worldwide.
The beauty of this new system is its parliamentary nature, which requires the chairman and the vice chairman to be elected by the councillors from among their own ranks, thereby saving cost. We shall therefore be saving a huge cost with this new system.
In addition, the same number of staff will still run all the councils, as no new appointments will be made to existing ones. We shall make the most judicious use of our revenues in such a way that increasing the number of councils will least constitute any financial burden"
He maintained that the creation of the LCDAs, was in accordance with the law and general demands of the people of the state