Despite Cash Crunch, Osun Declares Free Train Rides For Sallah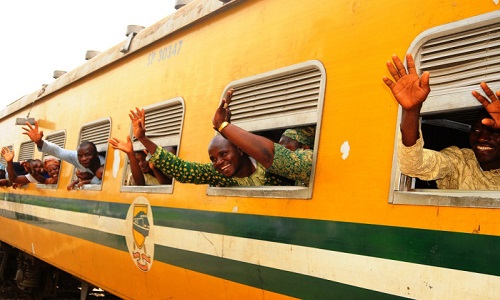 The Osun State Government has announced the schedule of the year 2016 Eid-el-Fitri free train ride between Lagos and Osogbo, the state capital.
The government said Saturday the train rides will commence on Tuesday, July 5.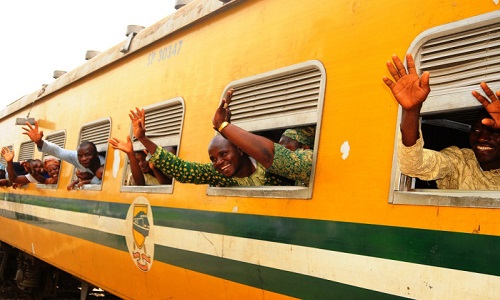 The government is extending the welfarist gesture to residents despite facing severe financial hardship that has made it difficult to pay workers' salaries.
According to the government, the free train ride is in line with the Rauf Aregbesola administration's tradition of facilitating convenient movement of its citizen in and out of the state during festive seasons.
A statement from the Ministry of Industry, Commerce, Cooperatives and Empowerment disclosed that the free train would start on Tuesday and end on Saturday.
The statement said the free train would convey people from Lagos to Osogbo on Tuesday July 5 by11am.
Similarly, the return journey from Osogbo to Lagos was fixed for Saturday, July 9 at 11am prompt.
According to the statement, the provision of the free train ride is with a view to facilitating a hitch-free homecoming during the Muslim festival period.
Similar arrangements apply during every eid el-Kabir, Christmas and Easter celebrations.
"This gesture is from the government of Ogbeni Rauf Aregbesola to the people, to provide the opportunity for indigenes and non-indigenes, who would like to visit the state during the festive period.
"The free train ride commences with the ascension to power of Aregbesola in 2010 and has been a regular gesture from his government to the people during Christian and Muslim festival periods since 2011.
"This government wants transportation comfort for its citizens, who hitherto normally encounter hardship and fare hikes during the festive periods", the statement noted.
The Government therefore enjoined people from Lagos, Ogun and Oyo States to utilize the free train opportunity offered by the Aregbesola government to come home and celebrate the sallah with their relatives.