In Fairness To Governor Aregbesola!, by Abiodun Komolafe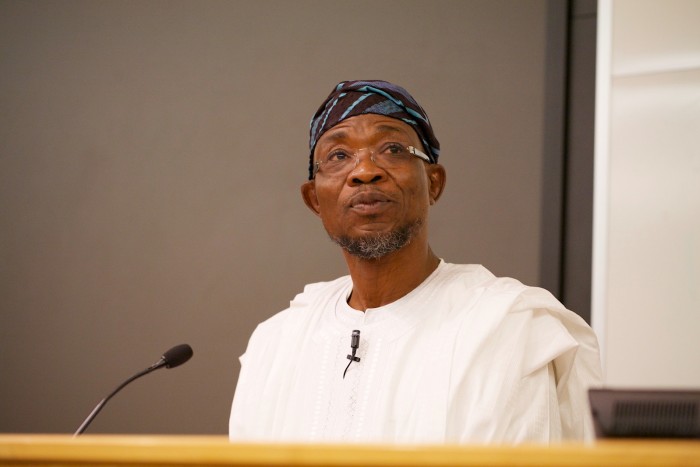 Governor Rauf Aregbesola's stewardship in Osun State has been generating all manner of comments in recent times. From the  indefensible,  infantile, misinformed and misguided viewpoints  to the impressive analyses of his actions and inactions, the comments reveal a lot about this man of many parts who has not only done very well for his people, but has also been fair to all sections of the state in his policy implementation. Although Aregbesola is frequently the butt of criticisms, there is no doubt that he means well for his people and does what he sees to be in their best interest at all times.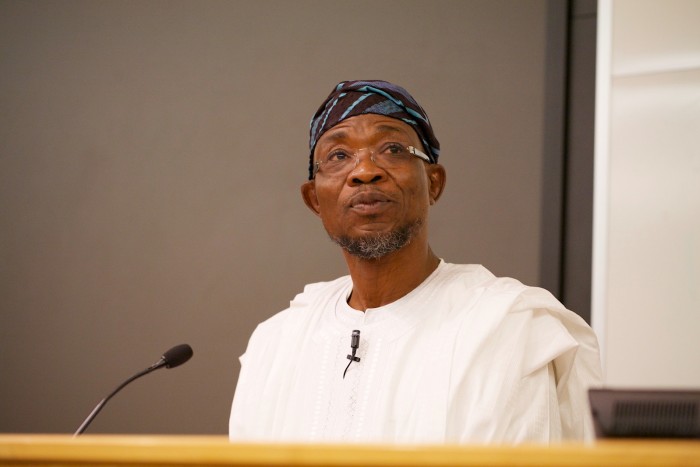 While some of the electorate's high expectations from Aregbesola's second term in office have, to an extent, not been met, it is glaring that Nigeria is experiencing grave socio-economic difficulties from which Osun State is not immune.

The situation of the state and the entire country is getting precarious and urgent steps need to be taken to address the problems. Problems of corruption, looting and mismanagement of funds and their disastrous consequences have virtually brought Nigeria to its knees. Worse still, unable to translate her childhood success into adult glory, Nigeria has become a terrain where misconceptions and logical inconsistencies are elevated as the best strategies for survival. That has always been the story of Nigeria.

In responding to the peculiarities of the moment, however, I have no doubt in my mind that blackmailers who once relished making  distasteful comments about Aregbesola would by now have started counting the beans of their collective selfishness, while those who, out of pure mischief and political miscalculations, presented his government as lacking in speed and vision, would have been found out as pathetic naysayers whose negative pronouncements cannot change the people's views about this remarkable governor.

The governor deserves commendation for his sound economic decisions that midwifed a fresh agenda for value-based leadership in Osun State, especially, at a time that "stomach infrastructure" has become the parameter for gauging performance. He deserves appreciation, not only for making the best use of the opportunities that these hard times present, but also for using his immense experience to help a great number of his people and for making the state among those to be reckoned with in matters of good governance.  It is, indeed, gratifying that his prescriptions for the problem of unpaid salaries have now become a template for dealing with that issue in other states of the federation.

In fairness to Aregbesola, Osun State has in the last six years been led on the path of good governance marked by transparency, prudence, high level of probity and accountability. With this in mind, the reason the governor is being used as a scapegoat by some comic heroes and surrogate actors is difficult for me and many other stakeholders in the state to grasp.

For instance, since agriculture was seen as a viable alternative to oil, Aregbesola's government has succeeded in revamping farm settlements and ranches for animal production. Thousands of hectares of land were cultivated by the government to aid massive food production of crops like maize, beans and melon. In order to meet the school-feeding needs of children who consume over 150 crates of eggs per week, as well as other nutritional needs in the state, his government embarked on poultry farming and coco yam cultivation. This is in addition to the sum of N851, 669, 532.53 given to farmers as loans under the Quick Impact Intervention Programme 1 and 2 Schemes. Through QIIP, fertilizers were sold to genuine farmers at subsidized rates. Pesticides were also made available for the purpose of boosting harvests. O'Honey, O'Ram, and O'Fish schemes have also been reinvigorated with a view to meeting the needs of the people.

With the present paucity of funds occasioned by dwindling allocations from the Federation Account and the sharp drop in Internally Generated Revenues, the Osun State Government has built over 1,000 kilometres of roads across the state. Ongoing are about 10 different projects traversing different parts of the state. Among them are Old Garage – Ila-Odo/Kwara Boundary Road; Bis iAkande Trumpet Bridge; Gbongan – Akoda East Bypass; and Olaiya – Odi-Olowo -IsaleAro Road. While Ataoja High School is completed and waiting for commissioning, Osogbo Government High School is almost completed and will hopefully be commissioned in the coming weeks.

But important as these achievements are, there is still room for improvement. After all, the ruling All Progressives Party in the state won the confidence of the people on the platform of a set of promises which must be fulfilled. As I have always said, preparations for the next election started the very day the last election was won and lost. Impliedly, for Osun State, the road to 2018 actually began on August 9, 2014!

Therefore, even as we appreciate the trees and green pastures in Nigeria's polity, the possibility of failure should continue to challenge the government towards tackling the immense religious, social and economic problems that have become an unfortunate blot on our democracy. The hijab brouhaha, rightly described as a pseudo-storm, is not an exception! Not only that, the people need to be reminded that this unfortunate pass is not peculiar to Osun State.

It is being championed by some people in high places, for pedestrian reasons and transient pleasure. In spite of this temporary setback, the state still has potentials for greatness.
May powers assigned to siphon the dividends of our hard-earned democracy BACKFIRE!

Komolafe writes in from Ijebu-Jesa, Osun State, Nigeria and can be reached at: ijebujesa@yahoo.co.uk.