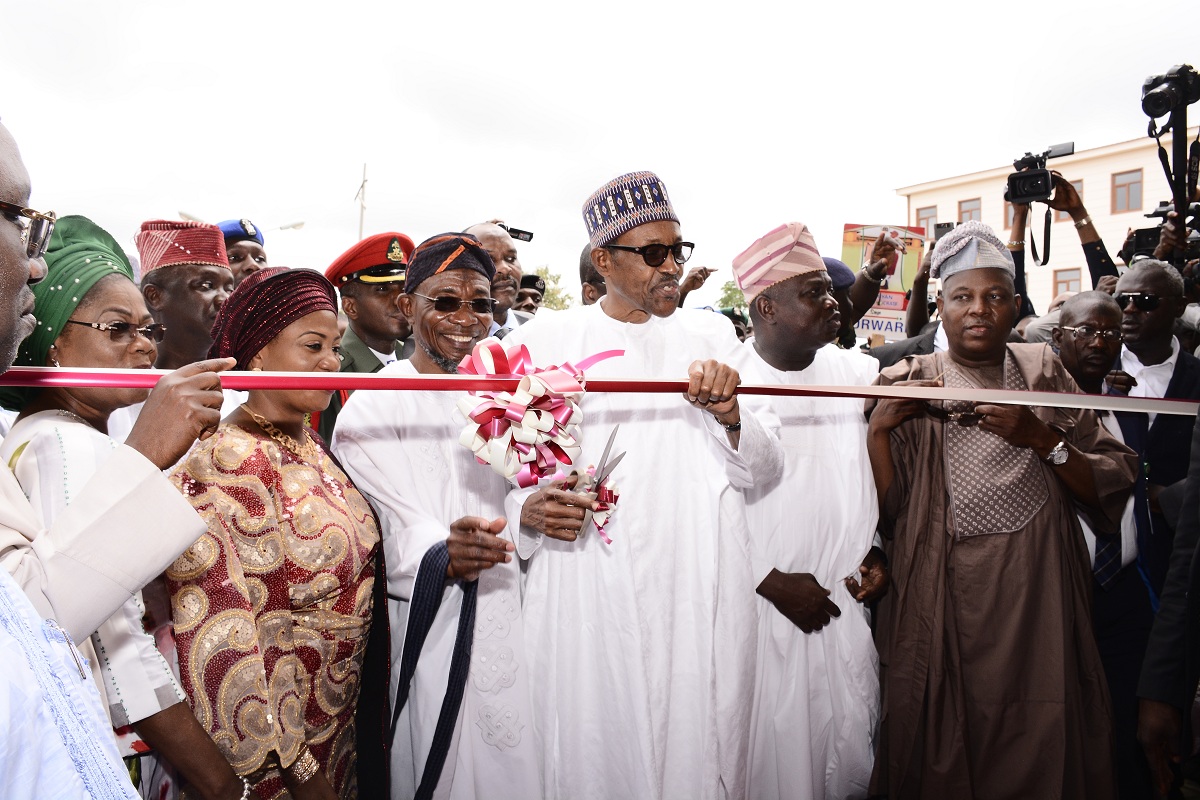 Education: Aregbesola as an exemplar
Last Thursday, September 1, all roads led to Osogbo, the Osun State capital. The occasion was part of the state's celebration of the Silver Anniversary of its creation by the military president, General Ibrahim Babangida, on August 27, 1991, along with 11 other states, namely, Abia, Adamawa, Anambra, Delta, Edo, Enugu, Jigawa, Kebbi, Kogi, Taraba and Yobe. The significance of Osun State's celebration lied, in part, in the fact that it was the only one President Muhammadu Buhari participated in.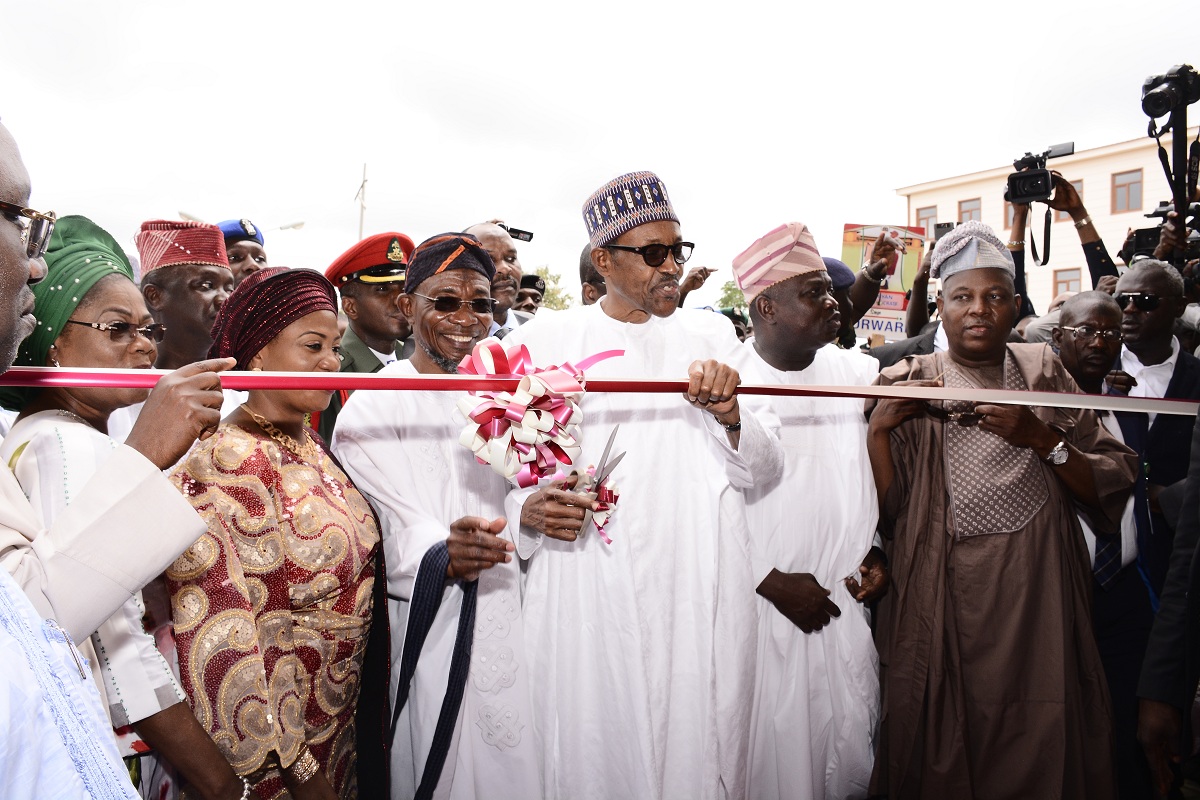 The president's participation was by way of visiting a couple of the state's newly built primary and secondary schools before finally inaugurating the Osogbo Government High School. The school must be one of the largest, most beautiful and most well equipped secondary schools in the country.
Actually the school, as the  governor, Ogbeni Rauf Aregbesola, explained in his welcoming address, is three-in-one, each with a student population of 1,000, its own principal and staff but with an overall supervising principal and sharing academic and sports facilities.
The high school may be top of the line, but it is only one of a dozen or so high schools that Governor Aregbesola has built or rebuilt as part of his comprehensive restructuring – today's buzz word for every politician seeking relevance! – of primary and secondary school education in the state to give its students the quality education they need to transform their state from Third World status to First in one generation. (It reminds you, doesn't it, of the famous title of the autobiography of Lee Kuan Yew, Singapore's late prime minister, who lifted his country from Third World to First in one generation).
When Aregbesola first became the governor in November 2010, he inherited a public school system typical of public state system all over Nigeria – dilapidated, over populated, under staffed, under equipped, and badly managed schools. As a man who apparently believed the key to human progress is education, the governor resolved to end the rot.
As the man himself told it in his welcome speech on Thursday, the first step he took in ending the rot was to convene an education summit for the state chaired by no less an icon of the virtue of knowledge than Wole Soyinka, black Africa's first Literature Nobel laureate.
Out of the summit emerged four elements for the transformation of the state's public schools: their feeding and health programme, reclassification of the schools into elementary, middle and high schools, infrastructural development and the provision of what Americans call edtech (the use of technology to drive education), but which the state called Opon-Imo (Yoruba for tablet of knowledge) for all students.
The building of the high school President Buhari inaugurated last Thursday fell into the third category in which so far the Aregbesola administration has constructed or reconstructed 28 elementary schools, 22 middle schools and four high schools, with another 14 virtually completed.
Aregbesola was, of course, not the first to convene an educational summit. Long before him, the Northern Governors' Forum did so in Kaduna. Individually the governors also made the right noises about ending their region's notorious educational backwardness. To date their actions have not matched their noises. Instead, the region has dropped even further behind than it was during the First Republic.
Educationally backward as the North was back then, its leaders, with its premier, Sir Ahmadu Bello, in the forefront, walked their talk about bridging the gap between the region and the rest of the country. Meaning, they invested heavily in primary and secondary schools so that the region could produce quality materials qualified for admission into any tertiary institution anywhere in the world.
With all due humility, I can boast that I am one of those materials. I and my cousin, retired Major-General Mohammed Garba, and a childhood friend, Professor Mustapha Zubairu of Federal University of Technology, Minna, attended Native Authority primary schools in Kano, first in Tudun Wada for the first four years from 1957 and finished at Kuka Primary School after another four, having had to repeat my final year because I failed to gain entrance into a secondary school in my third year in 1963.
Kuka was located between Sabon Gari where we lived and Fagge. It was a walking distance from our home on Niger Road. All around us were Igbo and Yoruba most of whose children attended private and mission schools. In the evenings of weekdays all of us attended private lessons to improve on our chances of doing well in school. I remember we used to beat the children who went to private and mission schools in the evening classes, especially in English.
I am always amused each time people talk about the magic Chief Obafemi Awolowo performed with free education in Western Region. Of course, it was a great achievement which showed Awo's foresight. Even then I am always amused because while the great premier of the West gave free education, in the North we were paid to go to school and we did so in hundreds of thousands, if not in millions.
The problem, I think, was that the next generation of the region's politicians chose to pay only lip service to investment in education, especially primary and secondary education, without which invariably we could only send garbage into our tertiary schools. And as they say of computers: garbage in, garbage out.
I know this for sure because of the experience I had teaching in my alma mater, Ahmadu Bello University's Mass Communication Department for six years until I left two years ago. During the last three of those six years, I made it a habit to test the English language of all my students, both under- and post-graduates, at the beginning of each semester.
The test was a simple one of correcting 10 sentences with errors in grammar, spelling and punctuation. The average failure rate for all the students was a dismal 70 per cent! The highest score was 8 and you could count those on your fingertips.
The conclusion is obvious; our universities have generally been taking in barely literate materials because our primary and secondary schools have suffered criminal neglect.
In giving primary and secondary education top priority to the extent of even borrowing to reform Osun State's public education system, Aregbesola has demonstrated that he has his heart and mind in the right place. As a mutual friend, Chief Ikechi Emenike, who also witnessed Buhari's inauguration of the Osogbo Government High School said, the governor's educational intervention "reflected an abiding love for his people and a deep appreciation of history and his legacy."
President Buhari summed it even better when he said in his speech the governor was only keeping the promise of the ruling party to provide free and qualitative basic education by implementing the Basic Education Act.
"What we are witnessing here today," he said, "is the formal fulfilment of that promise in Osun by the state government. The cost effectiveness of this project can only be seen when we consider that this school will graduate an average 1,000 pupils in a year and in 50 years it would have produced 50,000 well trained and well equipped pupils, many of who will go to higher institutions and will form the backbone of the administration of our country.
Over six years ago, an award-winning columnist of the New York Times, Thomas Friedman, wrote an article which underscored the importance of quality basic education and which I have had cause to refer to on these pages and elsewhere. He titled it " Pass the Books. Hold the Oil."
It was published in the Times of March 10, 2012. Every politician concerned about the dismal state of our education at all levels should read that short – roughly 1,070 words – article. In it Friedman narrated how a study by rich-country club, the Organisation of Economic Cooperation and Development (O.E.C.D.), established a negative linkage between natural resource dependent countries and knowledge.
The club looked at the bi-annual test of 15-year olds in Mathematics, Science and reading comprehension in 65 countries and the total earnings of each of them as a percentage of its Gross Domestic Product. The test was called PISA, Programme for International Student Assessment.
The study, Friedman said, showed that the bigger a country's revenue from natural resources as a percentage of its GDP, the poorer the knowledge and skills of its pupils. For example, participating Middle Eastern countries like Saudi Arabia, Kuwait, Oman, Algeria, Bahrain, Iran and Syria that were natural resource rich performed poorly compared to Lebanon, Jordan and Turkey, also in the Middle East, which were natural resource poor. So, Friedman concluded, "Oil and PISA don't mix."
As always there were exceptions to his thesis. Canada, Australia and Norway, also countries with high levels of natural resources, he pointed out, still scored well on PISA, in large part because all three countries had established deliberate policies of saving and investing these resource rents, and not just consuming them.
The three countries provide great lessons for us as a natural resource dependent country by showing that oil and PISA can indeed mix.
As a country we may have so far blown away our oil fortune, but clearly Aregbesola has shown as governor of one of the poorest states in the country that you don't have to be rich to plan for the future of your children.