PHOTONEWS: Mammoth Crowd in OSUN Celebrate Eid-el-Adha Festival with Governor Aregbesola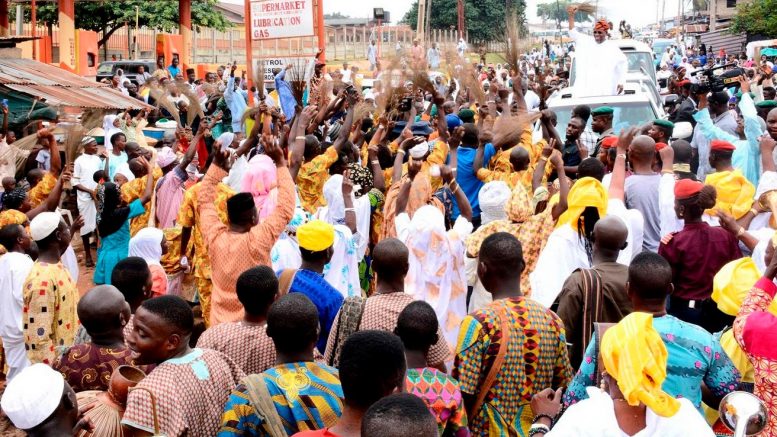 As his tradition, the Governor, State of Osun, Ogbeni Rauf Aregbesola turned the "Ileya" (Eid ul Adha) festival into a carnival-like procession and endorsement of good governance celebration in the city of Osogbo, the State Capital this morning.
Dancing and acknowleging cheers fro a mammoth crowd who expectantly trooped out to catch a glimpse of their hero governor on his way to the Eid Praying Ground at located at Orita Baale, Osogbo.
Vantaged on top of his official vehicle, petite Ogbeni acknowledged cheers from Muslim faithfuls and enthusiastic citizens during the 2016 Eid-El-Kabir ride from the Government House to Osogbo Central praying ground, Oke-Baale, Osogbo.