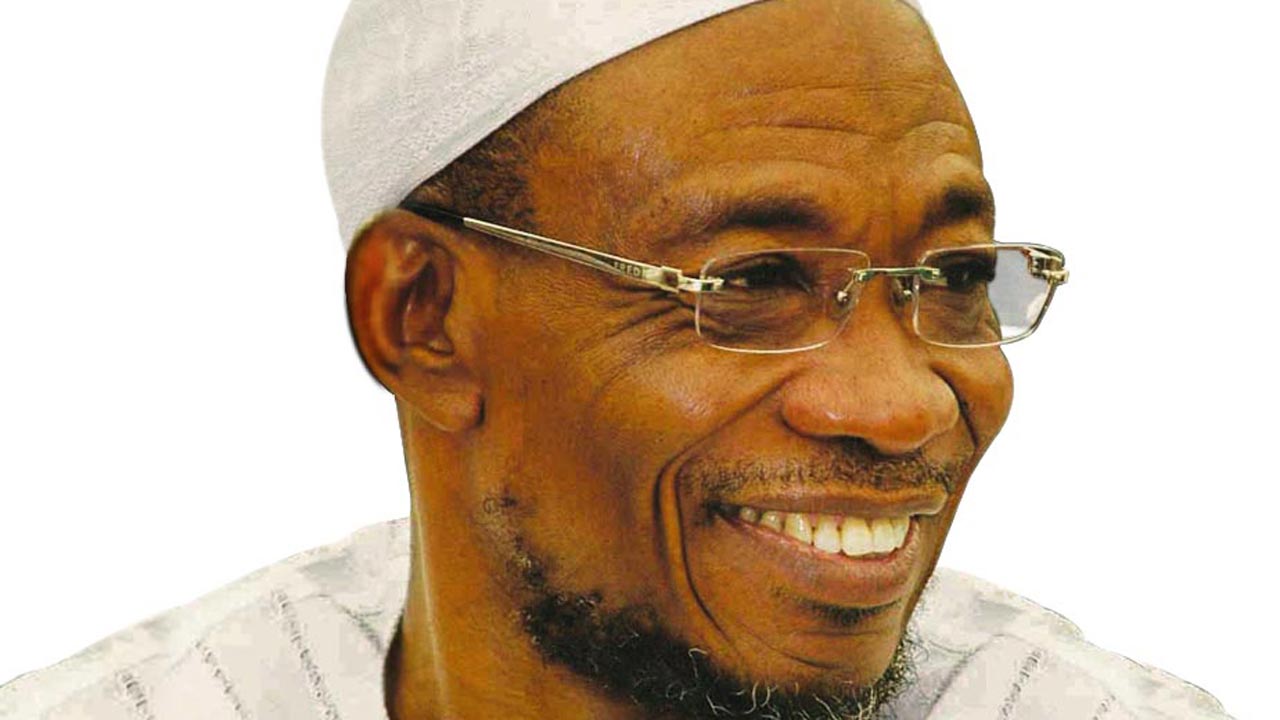 Osun Explains Debt Management, High Cost Of Domestic Borrowing
It is almost six years that Osun State Governor, Ogbeni Rauf Aregbesola has been in the saddle. He was returned to office in November 27 2014, for a second term. Like in other states, Aregbesola met the state in debt with abandoned projects. He however took only sukuk loan at zero percent interest rate for 11 High Schools project that have direct impact on the lives of the people. He has worked on roads, flyover and airport construction.
From Debt Management Office (DMO) 2015 Annual Report, the total public debt outstanding between 2008-2015 for external stock rose. The total debt service the same period saw the percentage of external debt service drastically reduced from 11.46 per cent to 5.96 per cent, while the percentage of domestic debt servicing grew drastically, increasing the cost of the total debt service since the cost of domestic borrowing is atrociously higher than the cost of external borrowing and this is Aregbesola's strategy of managing Osun's debt.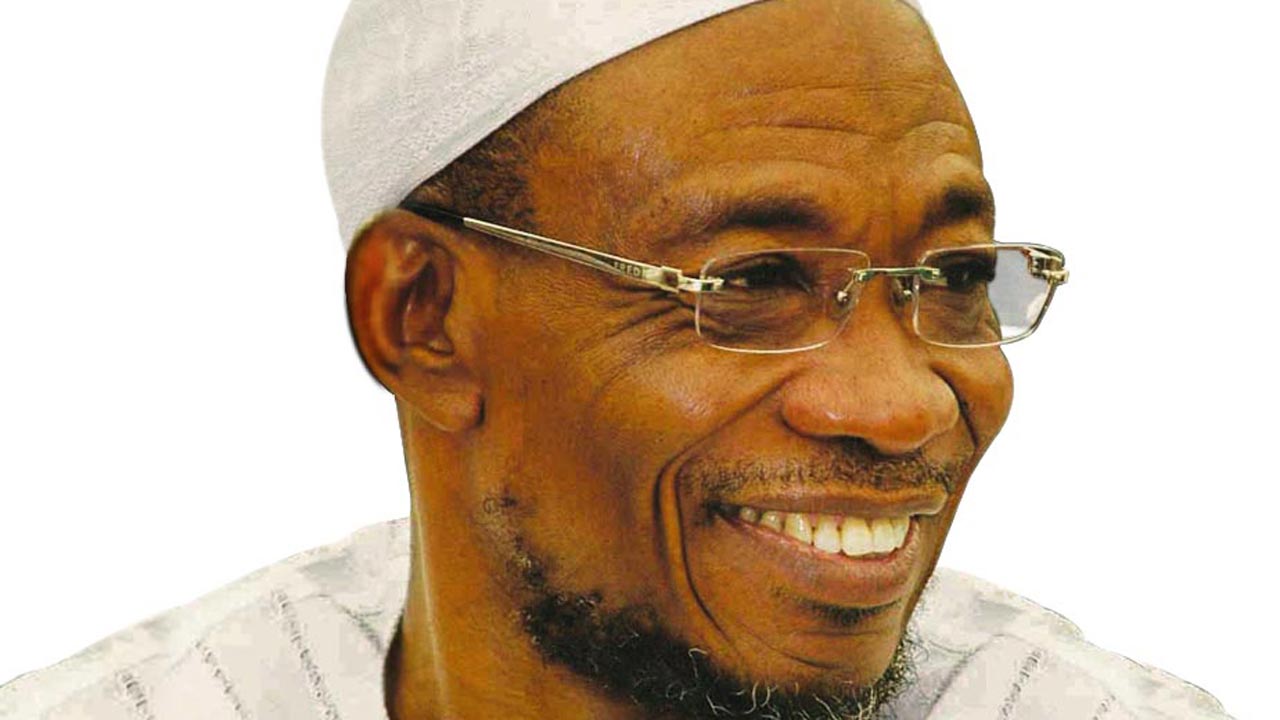 It's an established fact that the willingness and ability to borrow do not automatically translate into economic growth. If you agree with this fact, how productive are the country's recent borrowings?  Governor Aregbesola has observed that our internal debts continue to represent more than two-thirds of Nigeria's external debt profile, when the cost of servicing domestic debts is ridiculously far more expensive than servicing external debts.
The Governor has questioned government's continuous borrowing internally when doing so results in insufficient funds, skyrockets the cost of borrowing and above all, crowds out the real sector from the money market? Shouldn't the high cost of domestic borrowing override whatever are the assumed benefits? Since both London Interbank Offer Rates (LIBOR) and the US Treasury Bonds rates offer far better interest rates for sovereign borrowings, why have we continued not to take advantage of cheaper interest rates?
Osun State raised a sukuk bond worth N10b (some $62m) from the capital market to fund educational development – the first of such by Africa's biggest economy. Governor Aregbesola is aware that Islamic financial instruments such as sukuk, which attracts zero percent interest has been used to finance infrastructure projects in countries like Malaysia and Indonesia, and in the Middle East, and could attract investors from such countries.
He knows that Islamic finance requires a clear link with real economic activity and transactions have to relate to a tangible, identifiable asset, which comes in handy in the case of infrastructure financing. The governor's strategy in managing Osun Debt favoured the issuing of a sovereign sukuk, which will send a much-needed positive message to the market amidst the negative investor sentiment that persists currently. He expressed confidence that Nigeria's maiden sovereign sukuk, which will be oversubscribed as both domestic and foreign investors have appetite for exposure to Nigeria. He therefore urged the DMO to take advantage of this unique opportunity to make a mark on the sukuk market in spite of the challenging times.
In a bid to secure debt relief for inherited debt that will free up funds to meet financial obligations to workers, contractors and other debtors, Osun and other states have topped the list of 11 states, which have issued Federal Government bonds (FGN Bonds) to 14 commercial banks under a debt-restructuring programme facilitated by the Federal Government. The 36 states of the federation had approached President Muhammadu Buhari in June to ask for a bailout that would enable them pay salary arrears to their employees and meet other pressing obligations.
Seizing on the opening, 22 states of the federation have applied to the Debt Management Office (DMO) for their debts to be restructured into FGN Bonds. The Director-General of the DMO told the Nigeria economic council that based on the approval of the president on the plan to restructure bank loans of the states into FGN Bonds in order to address their fiscal imbalance, 22 states submitted reports and applied for restructuring as at August 19.
Governor Aregbesola has studied Osun low multilateral debt, which is the total amount of money that Osun State owes to international financial institutions, such as the World Bank and the International Monetary Fund (IMF). The state only took sukuk bond to build 11 High Schools and no other loan. These financial entities insist that the repayment of multilateral debt becomes priority over any other outstanding loans.
The governor equally studied Osun State bilateral debt, which is a simple loan arrangement between Osun State and a single lender. Such loans are called "bilateral" because there are only two parties to the loan, each with an obligation to the other: One will provide a specific amount of money under the terms of the loan agreement, and the other will repay the money as provided for in that same agreement. Osun sukuk is under multilateral debt. According to DMO, the country's public debt-to-Gross Domestic Product remained sustainable as a result of the insightful management of the debt portfolio, even in the midst of crude oil price slump.
Osun debt continues to be sustainable in line with IMF debt sustainability threshold, despite all these volatilities in the international capital market and the collapse of oil prices. The people of Osun State have nothing to fear over the level of Osun debt and its management, but should see this period as the time to work harder to grow the economy. Osun Sustainable debt has allowed the state to meet its current and future debt services obligations in full, without recourse to further debt relief or rescheduling, avoiding accumulation of arrears, while allowing an acceptable level of economic growth or without compromising growth. Osun has met IMF debt sustainability threshold, which is a measure of Osun solvency, that is, to ensure that accumulated debts are serviced without defaulting and she is able to sustain her debt servicing overtime. Generally, Osun has a borrowing space under the International Monetary Fund (IMF) debt sustainability threshold of 45% for which Nigeria and other low-middle income countries are.
SINCE he was sworn-in, Governor Aregbesola had publicly announced the need to reduce the recurrent expenditure so that more money would be made available to capital spending, which is critical to growing and diversifying the state's economy. How far has Osun government succeeded in making these necessary cuts; and where exactly have these cuts been made in this effort to reduce recurrent expenditure? In other words, based on real amount spent on capital expenditure, how much reduction was made from 2011- 2016?
Governor Aregbesola introduced sukuk as a debt management strategy that the percentage of external debt service drastically reduced, while the percentage of domestic debt servicing grew drastically, increasing the cost of the total debt service.
The opposition parties in Osun State had claimed that Osun debt profile is not sustainable but the Director General of DMO has proved them wrong. DMO and others are working hard to introduce Sukuk in Nigeria; The Director General of DMO said he was delighted that Osun took the initiative and helped introduce it in Nigeria. By this, Osun is one of the best states in public debt management, he said.  Nwankwo, who did not give the figure on the actual debt explained that the state needed to be encouraged in term of the management of debt because it had not borrowed beyond its capacity. According to the Director General, the nation's debt GDP ratio has fallen from 22 per cent to 13 per cent. He said, "Our debt is sustainable because the GDP is much lower now. However, in spite of that, government will continue to be very prudent, conservative in its spending.Fanoro is Special Assistant (media) to Osun State Governor.
Aregbesola is well grounded in managing finances and has brought this to bear in the manner he has gone about financing massive infrastructure in Osun as other states sleep away over the recession. Aregbesola's proactive thinking has taken Osun higher over his six years and these shows that governors all over must become thinkers and not just come in to do things the normal ways. Innovation is the way to go and Ogbeni is the example.