Osun State in the last six years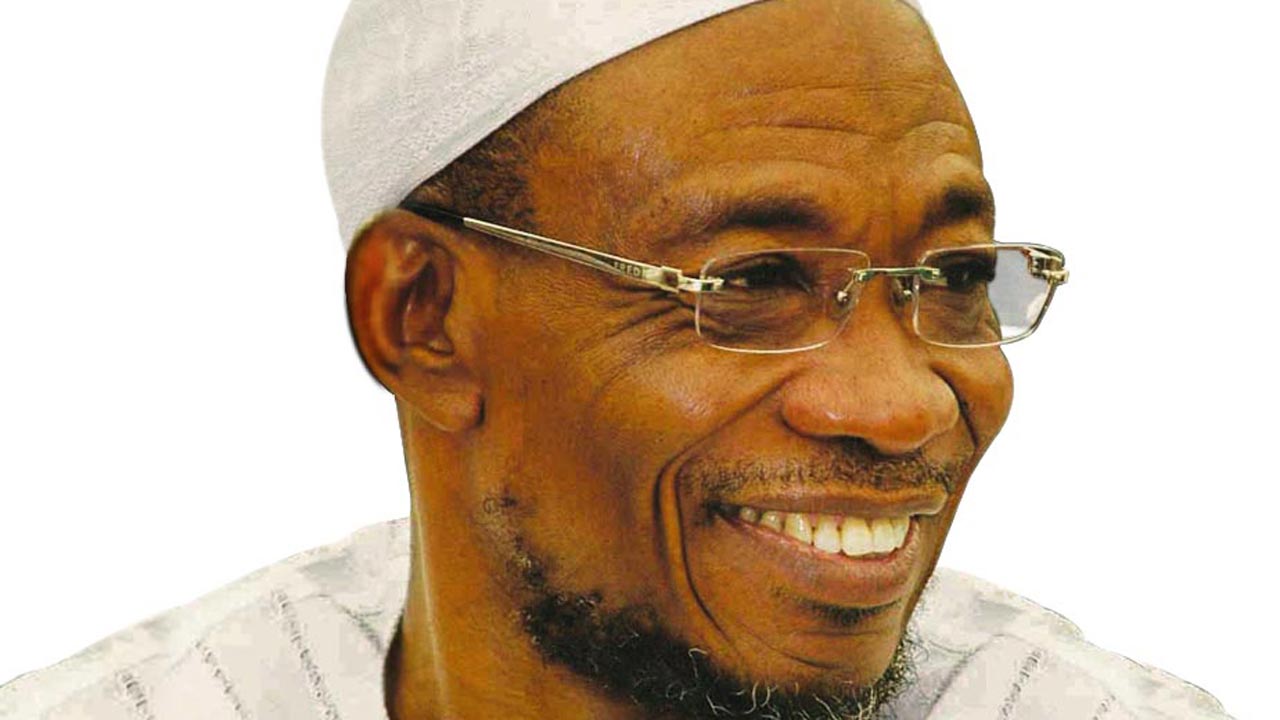 In one of his essays, American author, Wilfred Peterson wrote: "big thinking precedes great achievement." With the benefit of hindsight, Rauf Aregbesola has left his marks on history and his successors will have to do a lot to rival his achievements. And, as the governor marks six years as Osun State helmsman, an attempt at appraising his stewardship is, in my view, not out of place.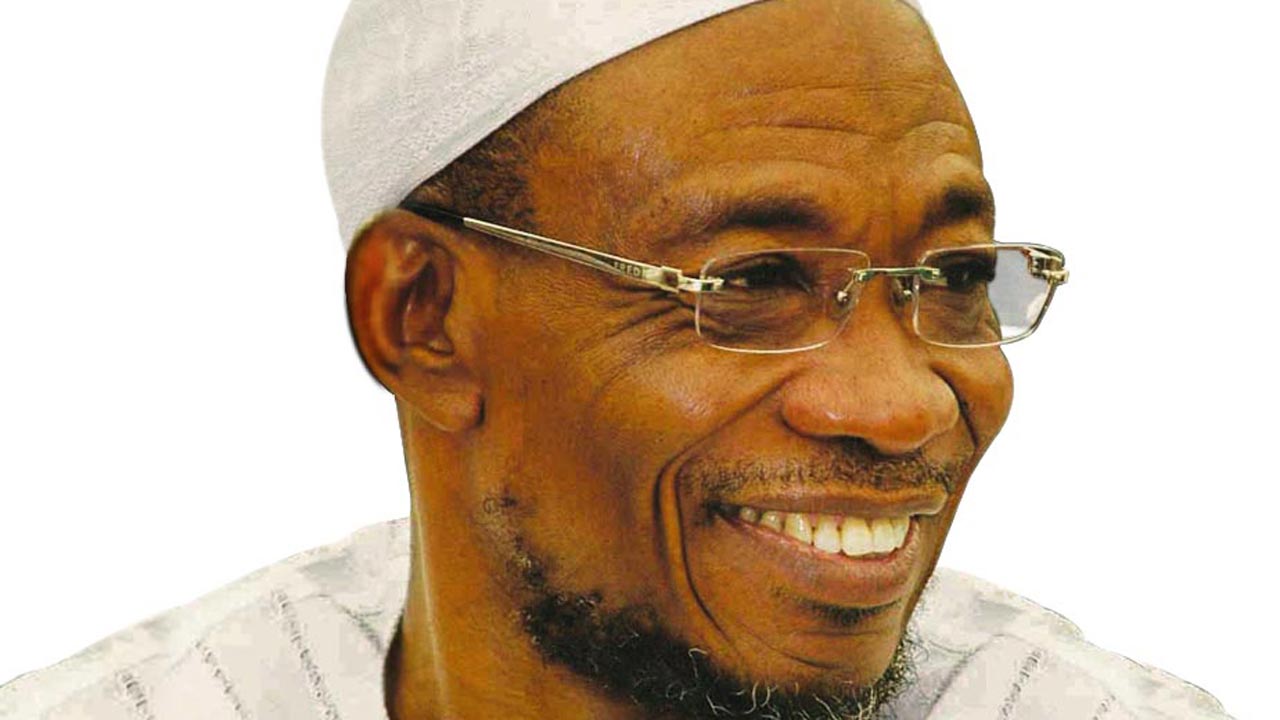 Let's start with the Education sector where Aregbesola's rich, nurturing, and healing contributions are well known to students of political history. In the last six years, his administration has successfully completed about 100 out of the promised 170 mega schools. Others, though delayed due to obvious reasons, are more than 60% completed. With the employment of about 7,350 teachers, professionally trained and equipped to improve learning in public schools; and with the retraining of more than 5000 others, one is not left in doubt about the "remarkable improvement in the pass rate of students presented for the West African Secondary School Certificate Examination (WASSCE)from 6.86% in 2007 to 46.3% in 2016."
With the creation of Osun Education Quality Assurance and Morality Enforcement Agency, Aregbesola's government has also succeeded in restoring high quality education, discipline and morality into our schools. And, apart from being the only state in the country that has so far been providing free, nutritious lunch for its primary school pupils through its now-repackaged Osun Elementary School Feeding and Health Scheme, the programme, alongside others such as youth empowerment and elderly welfare schemes, have been adopted by the Federal Government.
Pundits will agree with me that, in a recessed economy such as we have found ourselves, diversification is one sure way out of the woods. Aregbesola creatively recognizes the importance of agriculture as the 'future of Osun State'. Little wonder he has visited no fewer than six farm settlements in recent times. In simple language, a visit of this size and shape will not only aim at reviving the glory of the sector, it is also an avenue to get first-hand information from the farmers with a view to improving the revenue base of the state. It is also in a bid to make Osun State the food hub of the Southwest region that 20 of its youth were recently sent to Germany, a country renowned for her industrial and technological edge, to learn the science of mechanized farming.
At a time like this, we need to challenge those who claim to have been championing our cause to reveal to us the structure and the nomenclature of our cause. Quite frankly, I've always wondered why a 25-year old state like Osun could not boast of at least 25 first-rate, world-class industries! In truth, that was the sorry state of the state before Aregbesola changed it for good. RLG Technology Institute, Ilesa; Omoluabi Garment Industries, Osogbo; and Bola Ige Mechatronics Institute, Esa-Oke among others, have not only come to stay, they, alongside the once-moribund-but-now-revived Cocoa Products Industry in Ede are now adding to the state's revenue base.
Again, we shouldn't forget in a hurry his bold step in according Osogbo its pride of place in the comity of state capitals in Nigeria even as he deserves commendation for his intervention in local government administration in the state. With the creation and successful take-off of 61 Local Council Development Areas (LCDAs); 3 Area Offices; and 2 Administrative Offices from the former 31 Local Government Areas, Aregbesola has succeeded in bringing government closer to the people, apart from the encouragement of even development of towns and villages within the state and positive improvement in the state's revenue base.
Kudos to this visionary leader for the importance his government attaches to the socio-economic revivification and huge infrastructural development of the state! Aregbesola's quality leadership could also be felt in the rehabilitation and equipping of government hospitals with state-of-the-art facilities. Apart from the building of Diabetes Centre at Ede, in collaboration with some Non-Governmental Organizations (NGOs), state hospitals all over the state were also upgraded in line with global standards; and procurement of drugs from our hospitals have become so simplified that patients can now walk in and get drugs without the usual bottlenecks hitherto attached to the process.
Welcome 'OponÌmò', the stand-alone, e-learning device, which has unfortunately become an object of needless, benighted controversies. While Aregbesola's traducers characteristically see it as yet another in the series of successive governments' phony projects though which funds are senselessly siphoned into private pockets, it must be noted that, economy-induced challenges notwithstanding, not less than 23,000 units of the customized computer were distributed to pupils in Osun State-owned schools during the first phase while the second phase which took effect in November 2015 is still in progress. As we speak, those already retrieved from outgone students are undergoing reconfiguration to give students newly-promoted to SSS 3 class the equal opportunity of using the 'Tablet of Knowledge'.
Democracy hath no fury than a people abandoned! Give it to the astute administrator who has succeeded in building a productive and workable system. Today, issuance of Certificate of Occupancy (C of O) goes for as low as N30,000.00 as against N100,000.00 for a piece of land measured 15 by 30 metre (50 by 100) and it can be got within 3 months. We have the 'Omoluabi Scale' (Osunwon Omoluabi), put in place, principally, to eliminate cheating and leverage on the control of commodity pricing while not overlooking its advantageous health implications.
The politically-motivated Hijab narrative! The economy-induced salary palaver! The storm-in-a-teacup merger of schools! The ridiculously over-bloated Osun debt profile! And, of course, the alleged Islamization agenda! As Aregbesola's government is midterm and sort of winding down, one cannot but expect more of distracting surprises from closest allies, distressing betrayal from false friends, willful nonsense from hitherto party members, obsessive egotism from the narrow, uneducated mind, deceitful drama from the weird, stunningly ignorant whose portion is in beliefs that reject persuasion; and frustrating innuendos from the "foxes, the little foxes" scandalously scheming to pitch the governor's administration into turmoil. In any case, these are some of the hypocritical ingredients of the 'nothing-goes-according-to-plan' political broth and only focussed governance can serve as antidote!
In 2013, Osun emerged with lowest unemployment rate in Nigeria! But how come we are where we are and where do we go from here? The truth, the bitter truth is that Nigeria's current economic situation and its attendant complications are signals sufficient enough to warn this notoriously extractive, not productive, system that something needs to give before it is too late! As things stand, no fewer than 33 states are struggling to pay their workers' salaries and more than 25 of them are prisoners to the bailout loans given to states earlier in the life of the Muhammadu Buhari-led administration. Should Federal Government deem it fit to cancel these loans, allocations accruing to states
from the Federation Account will heave a sigh of relief and Osun will be better for it. Furthermore, with right regulations and incentives, coupled with efficient monitoring of loans disbursement to farmers, it's just a matter of time before agriculture regains its lost glory in the state.
Similarly, if the national government can actualize its promise of employing 200,000 youth before the year runs out, its trickle-down effect will in no small measure impact on the state's economy. Over and above all, eventual formation of state executive council and constitution of local government administration will go a long way in creating the prosperity we desire in Osun.
All said, with Aregbesola's honourable intentions, innovative interventions and crowning achievements, won't we rather agree with Anthony Udofia that "it is globally acceptable to borrow money to do capital projects"?
May powers and personalities assigned to derail Osun's beautiful destiny, scatter!

abiodun KOMOLAFE
KOMOLAFE writes in from Ijebu-Jesa, Osun State, Nigeria (ijebujesa@yahoo.co.uk)
abiodun KOMOLAFE,
020, Okenisa Street,
PO Box 153,
Ijebu-Jesa, Osun State.