Osun Internal Revenue Shuts Down 19 Schools Over Tax Evasion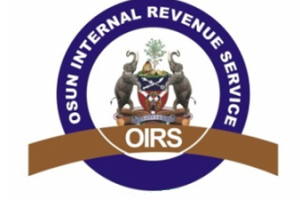 The Osun State Internal Revenue Service has sealed off 19 privates schools over an alleged evasion of taxes.


The agency says it sent task force officials to some major communities in the state, equipping them with a court order to seal the erring organisations.
Among the 19 schools were: Cypress college, Osogbo; Good Tidings College,Osogbo; Esteem College,Olorunsogo; Canaan Glory Secondary School, Ofatedo; Alex Oduduyemi College; Chris Ade Int'l School; Golf Int'l School, Osogbo; Excel Nur/Pry School, Providence Secondary School Ikirun; Almedina School, Iwo; Blessing School, Iwo; Good News Nur/pry School; Oluwemimo Int'l Nur/Pry School; Adetag School, Ikirun; Glory land Nur/Pry School; Aramonh Nur/Pry School, Iragbiji; Merciful God Model School; With God Comprehensive High Sch and Precious Nur/Pry School.
While enforcing the payment of taxes owed the state, pupils and staff of the schools were asked to vacate the premises and remove their cars before the sealing off.
The agency which had earlier commenced a mass revenue enforcement on May 10, 2017 sealed no fewer than 80 establishments including private schools, hotels, clubs and filling stations.
While some complained that they were not properly served nor given notice before the action, others said that the notice they were given within which to pay was too short, adding that sales had been quite dull, considering the economic crunch.
The Acting Chairman of the State Internal Revenue Service, Mr Bisi Alli, however, stressed that the defaulters were properly served notices ahead of the mass enforcement.
He further explained that the state was being owed about 30 billion Naira as tax and levies and at the expiration of the notice the agency approached the court to secure an order allowing the agency to seal off any defaulting establishments.
Alli added that after securing the court order, another 14 days ultimatum was given to allow them ample time to make payment to the state coffers.
"The state government embarked on the action in order to boost its purse for the completion of various ongoing infrastructural projects across the state," he stated.