CACOVID yet to flag-off its Palliatives in Osun – Relief C'ttee Secretary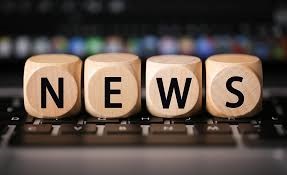 .…says no FG palliatives in Osun warehouses
The Osun Food and Relief Committee on CIVID-19 has siad that the Coalition Against Covid-19 (CACOVID) has not flagged off the distribution of palliatives in the State.
The Committee disclosed this in a statement signed by the Secretary of the Committee, Alhaji Bayo Jimoh, and made available to newsmen on Wednesday in Osogbo, the State capital.
The statement reads in part: "I wish to place on record that CACOVID has yet to do any flag-off in Osun. CACOVID sent a programme of events to us in August in preparation for the flag off but it was later called off.
"The last letter we wrote to them on behalf of the State was dated September 28, reminding them that the State had yet to receive the rice component of the donated items and that they should give the Committee further directives on the available ones since some of the items were perishable.
"We are sure that when they elect to clear the air on the status of their palliatives in the States, we shall be vindicated.They should come out with a list of the States where flag off had been done".
The Secretary also clarified that the State does not have any Federal Government's palliatives in any of its wear houses as they have all been distributed.
"For the umpteenth time, I wish to reiterate that no Federal Government palliatives were delayed and none was kept in Ede Warehouse. The consignments we got from the FG have since been distributed. "Only CACOVID palliatives were housed in Ede Warehouse and we were asked to wait for the flag-off, hence, our inability to distribute before they were looted", Jimoh said.